East meets West as British Muslims celebrate Eid
The day is not only celebrated with great fervour amongst friends and family but is increasingly becoming part of a British public cultural affair
The end of Ramadan has ushered in one of the most festive celebrations in the Islamic calendar, Eid al-Fitr. For Muslims here in the UK, who are estimated at around 2.7 million, the day is not only celebrated with great fervor amongst friends and family but is increasingly becoming part of a British public cultural affair.
The festivities often begin the night before. In East London, a location often viewed as a multicultural haven, is home to many Muslims originally from India, Pakistan and Bangladesh. The scenes of celebrations could be mistaken for Eid in the South Asian subcontinent. Men, women and children pour on to the pavements, almost spilling on the roads as they gather to shop and savour the culinary delights of the street food on offer.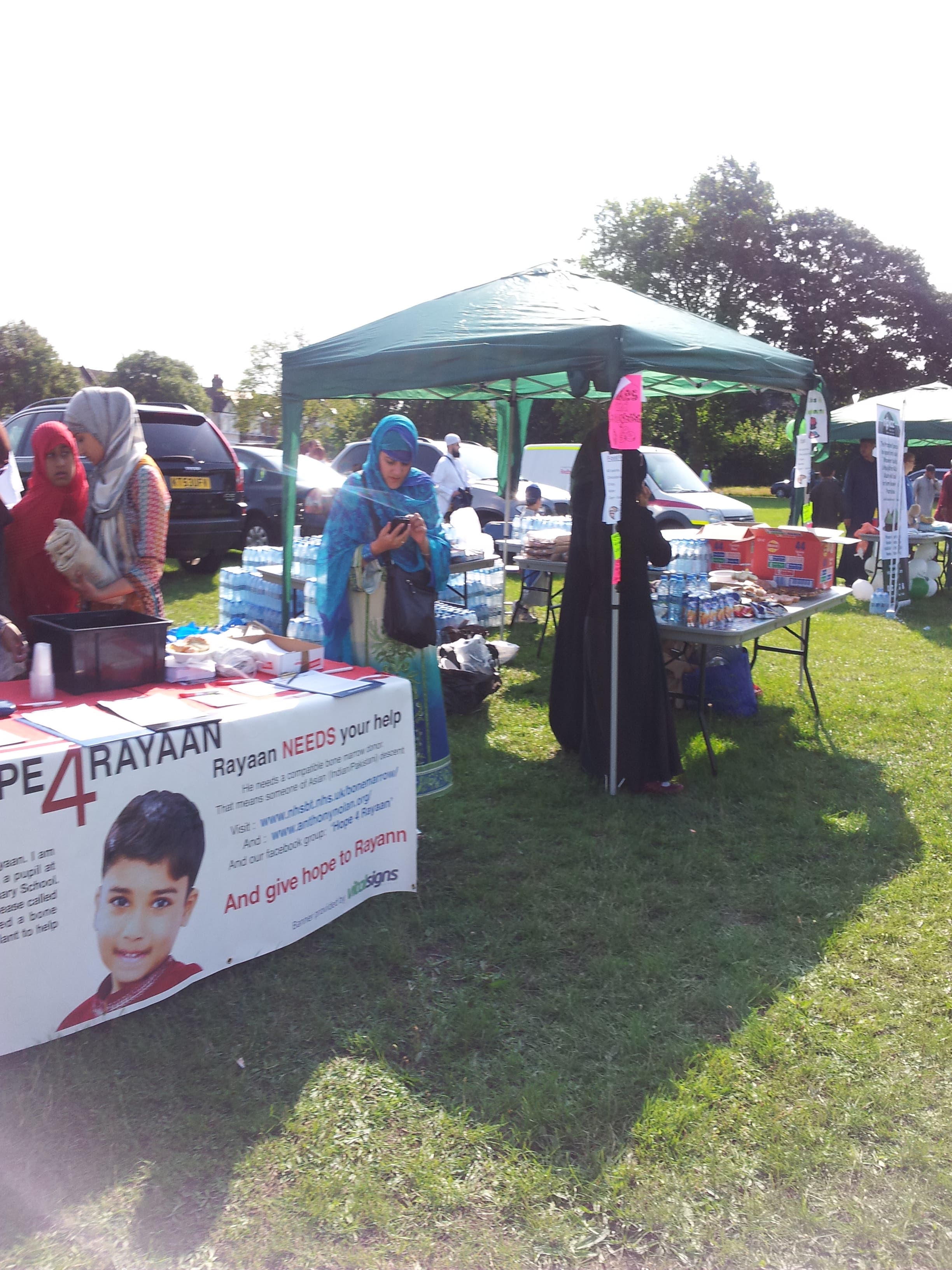 For Imtiaz Patel, a resident from London: "It's like the bazaars of Mumbai on Chand Raat (a Hindi, Urdu and Bengali term meaning night of the moon). You'll find the same sweet delicacies that we savoured as kids when our parents took us back home on our yearly visits. We've come out tonight with our children to ensure they have the same experience that we did. But this time, it's here in London."
Eid shopping continues late into the night. Green street, a famous street in East London renowned for its ethnic wear shops overflows with customers avidly exploring the range of dresses on offer and trying them on to ensure a perfect fit.
Summer vacation
While Eid al-Fitr is not an official holiday in the UK, this year, it coincides with summer school vacations, so many family members will be involved in the celebrations. At the residence of Hanna Jawad, an IT consultant from Hounslow, everyone is at home today. Preparations are underway to celebrate Eid and welcome guests for an huge Eid feast. She will be hosting her parents and siblings as well as her in-laws. Whilst she lives in a small terraced house, she explains that size is irrelevant: "we have almost three generations descending upon our home today and we are all going to squeeze in. Eid just isn't Eid if you can't accommodate all your loved ones. And this Eid is extra special, many Muslims are marking Eid on the same day... it feels extra special when that happens."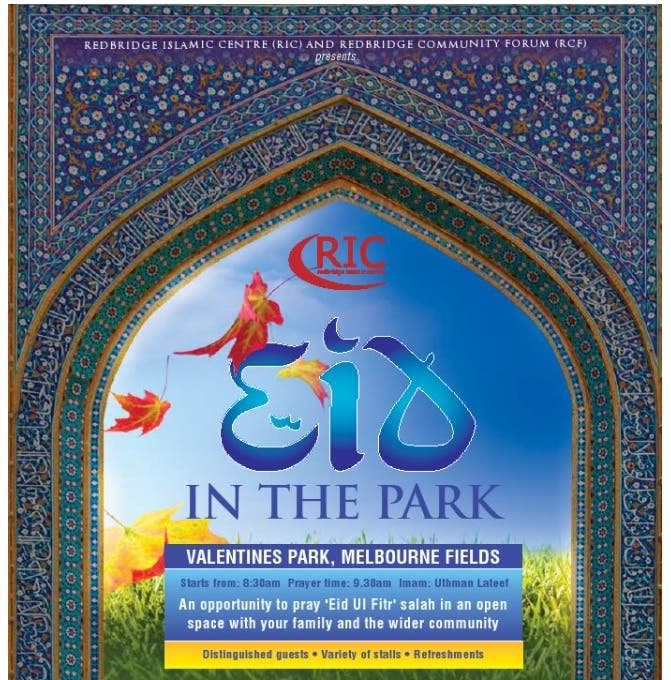 Across the country several parks will be hosting Eid prayers. Thousands will be flocking to Valentines Park in London which attracts one of the highest Eid prayer congregations in the country. It will also feature exhibitions on Islamic culture, stalls on charities and local businesses.
Asma Qureshi, a dentist from East London explains that it's her third time she'll be going to the park and looking forward to praying in the large crowds on what looks set to be a "hot summer's day".
Festivals
There will also be countless Eid festivals taking place across the country. For Muslims in Manchester, a "refined affair" is being promised as the Trafford centre which will remain open till late providing live bands playing Bollywood tracks, sitar player, sabla drummers and even a Bollywood harpist. Other events are set to be held across Greater Manchester to mark the religious holiday. Many of the celebrations will center around Rusholme's famous 'Curry Mile' - the traditional focus for Eid al-Fitr celebrations.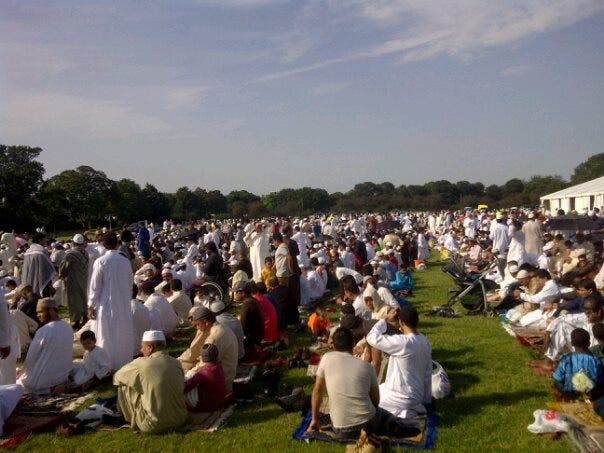 Marketing experts have been keen to promote the importance of exploring the needs and motivations of the Muslim market which is increasingly being viewed as important and influential.
According to a blog post published about Eid by Oglivy Noor, the world's first bespoke Islamic Branding practice: "Comparisons to Christmas may offer an entry point to grasp the enormity of Eid's importance, but the meaning of Eid is very different, and comes from a totally different context. Brands are expected to know the difference. If they want to build a deep relationship with the Muslim consumer they must demonstrate that they understand with great intimacy that Eid is something distinctly Muslim."
Whilst today's Eid celebrations mark a joyous occasion for families and friends, for many British Muslim, it remains a somber occasion in light of the recent bombardment in Gaza. In addition to the day's festivities, many will be focusing their prayers and customary charity in dedication to communities around the world who have recently been denied human rights and dignity in conflicts.