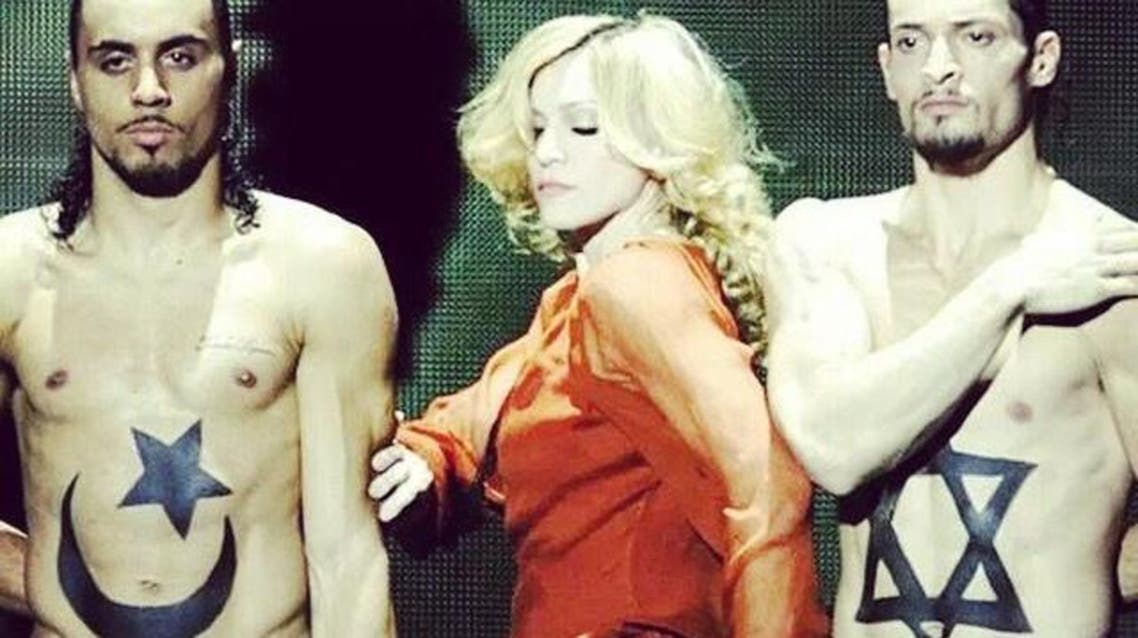 Madonna's Mideast peace photo slammed
Photo by 55-year-old veteran pop star posted on social media prompted fierce debate among web users
Veteran pop singer Madonna has become embroiled in controversy after posting a photo online of two topless male dancers bearing the Jewish Star of David and the Muslim star and crescent - in a call for peace over the ongoing Gaza conflict.
The photo was uploaded on the 55-year-old singer's Instagram and Facebook accounts, with the caption: 'No Separation! We all bleed the same color! #ceasefire #peaceinthemiddleeast #livingforlove.'
However, some of Madonna's fans saw red, while a bitter debate flared up between pro-Israel and pro-Palestinian web users.
"We don't bleed the same at all. Israel is the killer," wrote one.
"Supporting Israel is supporting the war against terror and extreme Islam that wants to take away our freedom," wrote another.
'We don't bleed the same at all'
On Facebook, the image garnered around over 3,800 comments.
"You know what madona F**k you and F**k Israel and F**k all the peole who stand with Israel," [sic] another wrote.
But some fans of the singer voiced their support.
"Madonna: you rock and it seems you are the only celeb being clear about this besides the great Annie Lennox," wrote one, referring to the Scottish singer who has also spoken about the ongoing Gaza conflict, which has so far led to the deaths of around 1,400 people.