Don't look down! Photo shows men dangling from Austrian skyscraper
A photo of two window cleaners dangling precariously on the side of Austria's tallest skyscraper has gone viral
A photo of two window cleaners dangling precariously on the side of Austria's tallest skyscraper has gone viral on social media.
The two men were reportedly cleaning the 250-meter skyscraper earlier this week when the platform tilted due to a technical glitch. At that moment, they were cleaning the windows of the 48th floor of the DC Tower in Vienna and were approximately 144 meters off the ground.
Images were shared showing one of the cleaners clinging on the side of the cradle, apparently waiting for help.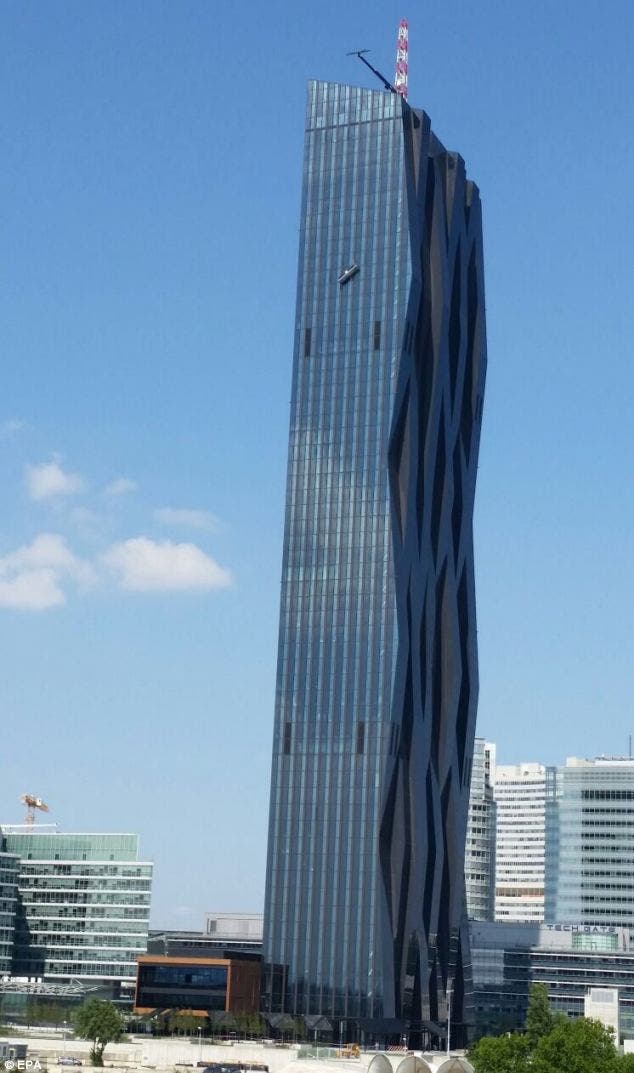 Thirty firefighters assembled below the tower where they secured the cradle with cables to prevent it from slipping further during the strong winds on the day.
Both men were directed to a ventilation shaft by emergency responders and were rescued unharmed¬ – however one of them has been treated for shock.