Gaza's Rubble Bucket Challenge gets celebrity twist
Palestinian singer Mohammad Assaf took the rubble bucket challenge to raise awareness of the Gaza conflict
From ice buckets to rice buckets, the "bucket trend" is sweeping the globe as celebrities and social media users try to raise awareness of disease and poverty.
But one Palestinian journalist has come up with his own version to spread the word on the ongoing conflict in Gaza: The rubble bucket challenge, which has now gotten a celebrity twist with Palestinian singer Mohammad Assaf also taking part.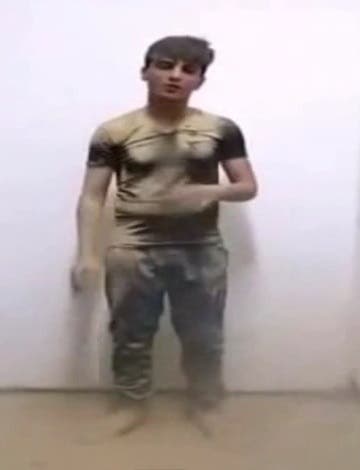 Instead of tipping a bucket of ice water over one's head – as famous faces from Bill Gates to Gwyneth Paltrow have done in aid of the ALS Association – participants are filmed tipping a bucket of rubble and sand over their heads.
Ayman al-Aloul, the Palestinian journalist who posted the first Rubble Bucket Challenge video to Facebook on Saturday, said: "I have to do something and to send a message all over the world about Gaza."
He added:" use of water is more important than to empty over our heads. And even if the water is available it is difficult to freeze it."
So instead, Gazans decided to use rubble taken from the remains of buildings.
Rather than asking participants to donate money to the cause, Aloul asks that they offer their "solidarity and support" for the people of Gaza.
"It is not for specific people but for all people who sympathize with the Palestinian people."
He added: "We do not have water but this is what we have. Perhaps I will not find water to wash up with when I get home."
The rubble bucket challenge has taken off on Facebook and Twitter, where users posted videos along with the tags #RemainsBucketChallenge #rubblebucketchallenge and #dustbucketchallenge.
The initiative comes as the Palestinian death toll mounted to 2,136 on Tuesday. An army spokesman said Israel carried out 15 raids since 2100 GMT Monday, while several Hamas rockets were fired at Israel Tuesday morning.
Four civilians in Israel and 64 soldiers have been killed in the conflict.