Spain apologizes to Moroccan king after yacht gaffe
Morocco's King Mohammed VI was infuriated when Spain's Civil Guards, searching for drug smugglers, attempted to board his royal's yacht by mistake
Morocco's King Mohammed VI received an apology from Spain after the latter's officers attempted to board his royal's yacht by mistake, The Telegraph newspaper reported Monday.
The officers, patrolling for drug smugglers and human trafficking, approached two speed boats and three jetskis being used by the Royal party to query about the identities and destination of those on board.
Not knowing that King Mohammed and his entourage were enjoying their day off Spain's North African enclave of Ceuta.
The Telegraph citing the Spanish daily newspaper El Mundo, the incident infuriated the Moroccan king.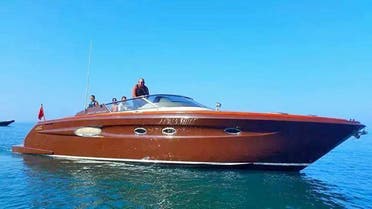 He shouted to the Civil Guards: "Do you know who I am?"
The officers replied: "No," forcing the monarch to remove his cap and sunglasses in order for him to be instantly recognized.
Soon after the incident, the Moroccan monarch immediately called up King Felipe VI of Spain to complain.
Later, King Felipe's orders were followed when Colonel Andres Lopez, the head of the Guardia Civil in Ceuta, personally apologized to King Mohammed.
While the Moroccan royal reportedly admitted that the Spanish officers were "only doing their job," he was irritated that: "The police did not show me respect."