Zombies and calorie counters: Try these wacky weight loss apps
Sometimes we all need a little poking to muster up the willpower to get into shape, a pack of zombies chasing you could do just that!
Sometimes we all need a little poking to muster up the willpower and motivation we require to get into shape. Luckily, there are plenty of apps in store for losing weight, staying fit, and tracking health goals.
Check out these four effective apps that will reinvigorate your nutrition and fitness workout. Not only will they boost your health and wellness, they'll also provide you with a new burst of motivation in the most eccentric ways.
All these apps are available on Android, iOS, and some can be found on Windows Phone.
The app that makes sure you go to the gym in the most inspiring way: Pact
By GymPact; Free
We all need a little push when it comes to going to the gym, and Pact is the fail proof way to ensure you make it. How does it work? By taking your money if you don't!
It's pretty straightforward. Commit with Pact on the number of times you're planning to work out, decide how much you'll pay if you miss your workout, and attach your bank account. When you do go to the gym, you need to check in. When you don't go and don't check in, Pact takes money right out of your account. The money it collects is redistributed to other users who actually went to the gym. The upside? You can get paid and get fit by simply sticking to your workout.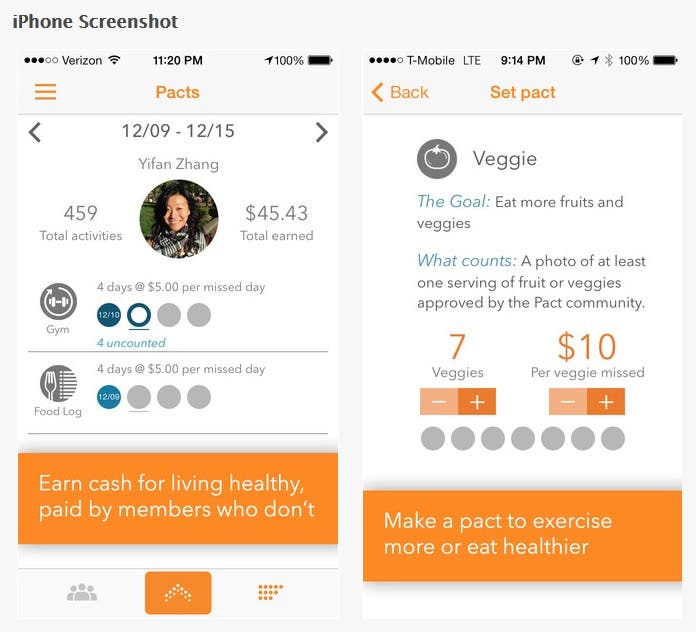 The app that lets you cheat a little: Restaurant Nutrition
By Foundation HealthCare Network; Free
Even when you're trying to watch your weight, it's sometimes impossible to resist your cravings to eat out and enjoy a burger or your favorite dessert. Want to balance your love of eating out with your diet? With this app, you can make healthier food choices and keep your diet in check.
Restaurant Nutrition provides you with nutritional information of over 250 Restaurants and 60,000 food items. By knowing the calories, carbs and fat in the meal you're eating, you'll be able to incorporate it in your diet. You can even send a request to get your favorite restaurant added!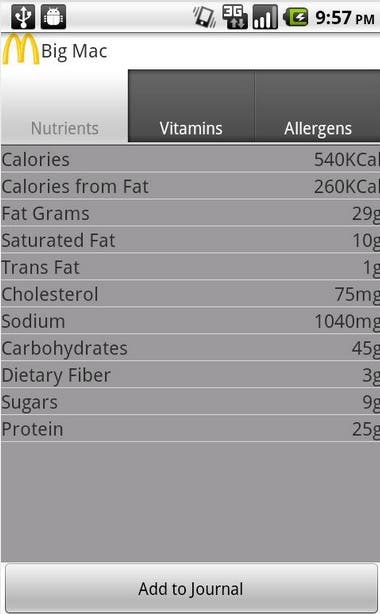 The app that threatens you to run: Zombies, Run!
By Six to Start; $3.99
Want to add some adrenalin to your run? Zombies, Run! will help you get fit by escaping zombies. You'll be part of an adventure that has you running further and faster to escape the undead. It works for all fitness levels – whether you're a beginner or an expert at runner. If you complete the mission, you'll be the next hero.
This app can be used if you're on a treadmill or running outdoors and you can even input your own music.
The App that gets you fit with fear: CARROT fit
By Grailr LLC; $2.99
CARROT is an app with a personality. She will threaten, ridicule, bribe you, and do whatever it takes to get you fit. It compacts an hour long workout program into just 7 hilarious minutes divided over 12 different 30 second workouts.
It also contains a weight tracker to make sure you're losing weight. What's the motivation? Keeping your CARROT happy! If you don't lose weight, CARROT can get upset and even mean. On the other hand, if you do lose weight, she will reward you with fabulous prizes!