Elevating Muslim-American culture? Detroit event takes on big ideas
American Muslims can and should participate in the cultural production of America
One of largest cultural events in the Muslim American calendar, the 51st ISNA convention, began yesterday and runs till Monday in Detroit. This year, its call for "Generations [to] Rise: Elevating Muslim-American Culture," may sound overly ambitious and insurmountable, with the Muslim American population being heterogeneous in ethnicity as well as political attitudes and religious beliefs; but understanding what a healthy culture looks like for the vibrant religious community in the U.S. is vital and timely, especially as challenges with integration of Muslim identity with American culture remains at the forefront of issues impacting American Muslims today.
In order to tackle this year's sizeable theme, organizers of the convention have put together a robust range of discussion topics with an equally impressive line-up of influential and prominent academics, thinkers and activists that span the field of theology, arts, culture, politics and media. Some of the prominent names included such as Zaid Shakir, Yasmin Mogahed, Sherman Jackson, and Usama Canon will not only be engaging in critical conversations of how to cultivate a culture that is not only reflective of Islam's spiritual and ethical values but will also be relating it to some of the broader social issues and forces shaping American culture today such as racism and Islamophobia.
Departure from the past
The schedule of panel discussions has been widely described as a "departure from the past." One of the major criticisms in the past has been that the session themes have been out of touch with the attendees' priorities and concerns. In response, ISNA 2014 is offering many panels and lectures that bear relevance to everyday issues facing the American Muslim community.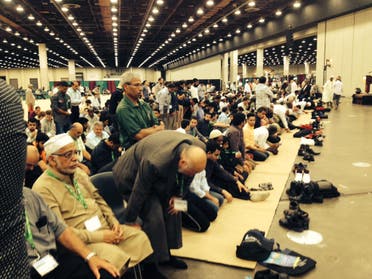 At the 51st annual convention of the Islamic Society of North America (ISNA), the keynote speech will be delivered by former US president, Jimmy carter, at a luncheon on August 30th. On the same evening, the conference theme "Generations Rise: Elevating Muslim-American Culture," will be robustly approached. ISNA's current President, Imam Mohamed Magid and four other Muslim speakers will put forward a set of ideas on Muslim-American advancement for the next five years.
Speaking to Al Arabiya News, Saeed Khan, who is one of the speakers at this year's event and lecturer at Near East & Asian Studies at Wayne State University, explains that: "This year's program offers the optimism of a major "rethinking" in programming. The emphasis on the development of a quintessentially American Muslim culture also demonstrates ISNA's realization that a strategic, not ad hoc, approach to life in America requires attention and planning from now if it is to benefit the community and future generations."
The cultural production of America
Earlier this month, in the lead up to this year's event, an online debate was ignited earlier by respected academic Tariq Ramadan on ISNA's public role. In an open letter published online, Dr Ramadan expressed grievances about what he perceives to be ISNA's unacceptable silence over aspects of U.S. domestic and foreign policy. His public decline to accept ISNA's invitation to speak at the convention this year provoked a polarizing debate on the merits of boycotting the event.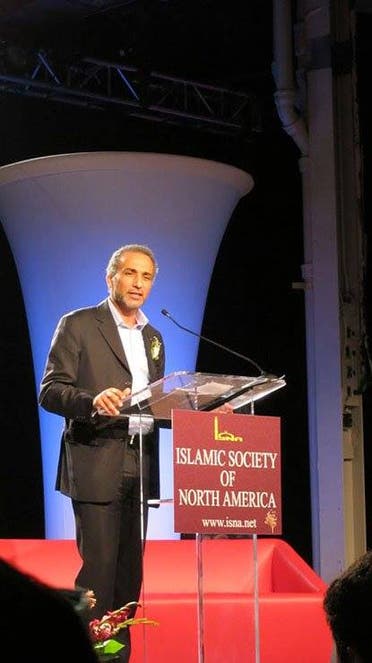 According to a recent assessment of Ramadan's public intervention against ISNA, the online publication Muslim Matters explains that "the recent events have led to serious introspection and have stirred a much needed debate on how Muslims engage with government institutions. These issues will no doubt be raised and discussed at the upcoming convention; Dr. Ramadan could have been an important voice in influencing change but he has decided to not be present at these meetings."
However, with over 20,000 Muslims from across North America expected to descend upon the COBO center in Detroit for the four day event, this is as much testimony to its legacy as well as its ongoing contributions in the Muslim-American cultural scene. Over the years, it has established with pride its regular features such as its grand bazar and matrimonial event, embodying a cultural pride that it aims to propagate.
At a time when faith is being politicized and often demonized, the convention's theme serves as timely reminder that faith is not incompatible with culture. As Saeed Khan explains: "culture is the vessel in which religion exists...American Muslims can and should participate in the cultural production of America as this gives them a stake in the country's social trajectory."