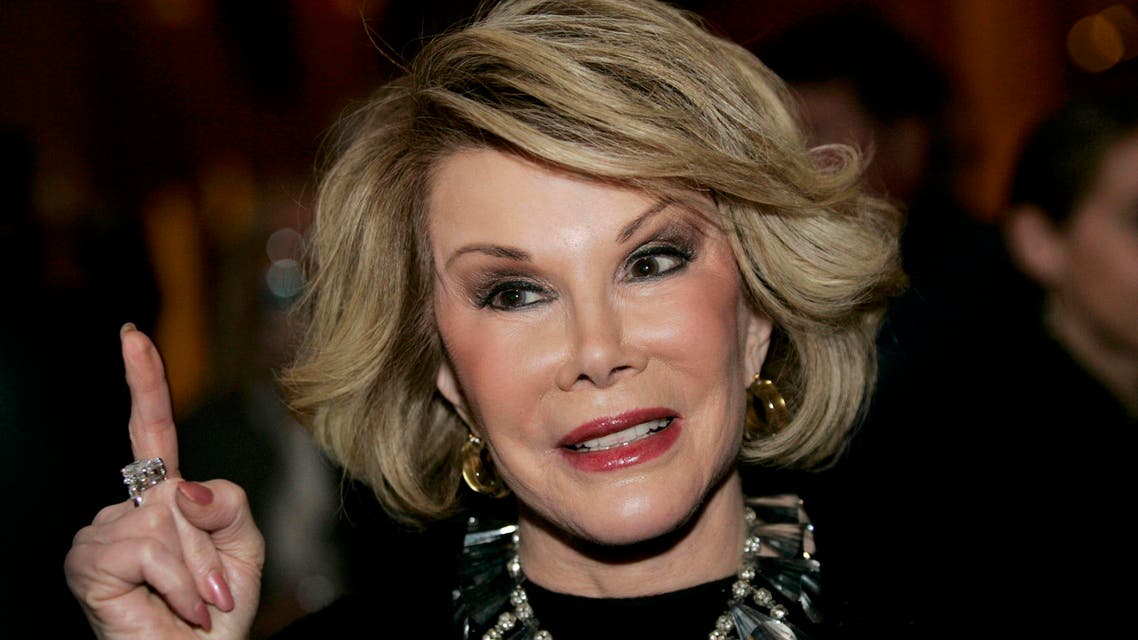 Joan Rivers in 'medically induced coma'
The comedian remains in serious condition and is receiving the best treatment and care possible, daughter Melissa Rivers said
81-year-old media personality Joan Rivers was placed in a medically induced coma Thursday, which doctors said she will remain in until the weekend ,the New York Daily News reported.
However, the comedian remains in serious condition and is "receiving the best treatment and care possible," daughter Melissa Rivers told E! entertainment news website Friday.
Rivers was taken to the Mount Sinai Hospital in New York City Thursday morning after a 911 call was made from a medical center in Upper Manhattan where the TV-star had reportedly had her throat operated on.
"My mother would be so touched by the tributes and prayers that we have received from around the world," Rivers said in a statement carried by E!.
"We ask that you continue to keep her in your thoughts as we pray for her recovery," the statement read.
The Fashion Police host made headlines earlier this month when she unleashed her comments on the Palestinian-Israeli conflict in which she said "Palestinians deserve to be dead."
Rivers later released a statement saying that he words were taken out of context.