Sold! ISIS flag goes on auction in Australia
Muslim leaders in Sydney are defending their auctioning of a flag associated with the Islamic State of Iraq and Syria
Muslim leaders in Sydney have defended their auctioning of a flag associated with the Islamic State of Iraq and Syria, local media reported late Sunday, in a development that could lead to the item's banning.
Australia's The Daily Telegraph said on Sunday footage was being shared among Australian youth of the flag in front of families and young children in Sydney.
The video shows the black and white flag that has come to be associated with the Islamist militant group being auctioned being auctioned in front of families and young children the Markaz Imam Ahmad (MIQ) mosque in Liverpool, Sydney.
The flag was auctioned at more than $2,000.
In an editorial article, the paper described the auctioning of the flag as a "deeply worrying development."
However, the paper quoted Markaz Imam Ahmad (MIA) mosque spokesman Mohamed Rima as saying there was nothing sinister about the public auction.
"It was to fundraise to purchase the building that we're in," Rima said.
Rima said ISIS had hijacked the flag, which he said was really a centuries-old symbol of Islam.
"This flag has been in existence for more than 1,000 years, long before any terrorist organization misappropriated it for its own political goals," he was quoted as saying.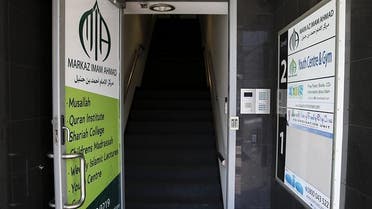 MIA, commenting on the flag auction in a statement, said the flag was "an important symbol in Islam which contains the first pillar of the Muslim creed ... that 'there is no god except God and Mohammad is His Messenger.'"
Rima said the money raised at the fundraiser was solely for the mosque and "no other purpose," adding that any links to "jihadist" were false and inappropriate.
Responding to reports of the auctioning of the flag, New South Wales Premier Mike Baird said the ISIS flags could be banned.
"That is something we will consider and work with community groups about but we can't have the position where you are seeing any activity that is promoting terrorism, supporting terrorism," he said.