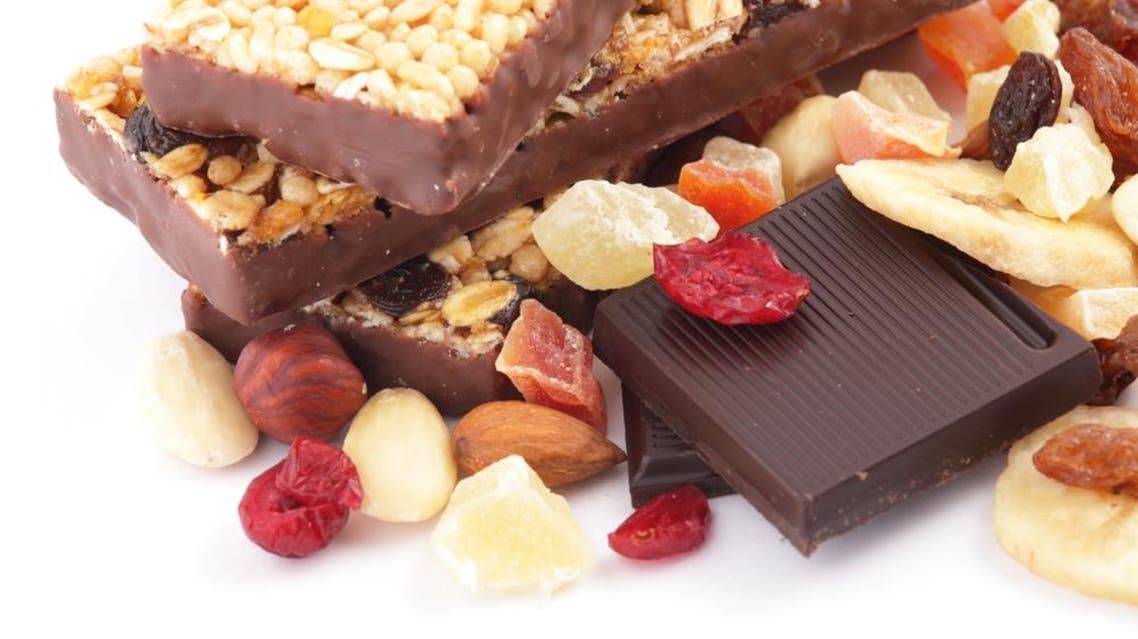 Feeling peckish? 7 healthy snacks under 100 calories
Learn to embrace the right snacks that can satisfy your cravings with the minimal calories
It's time we gave snacks a place in our diet. Instead of skipping them altogether and overindulging when your will power runs low, learn to embrace the right snacks that can satisfy your cravings with the minimal calories. Although you may think snacking between meals isn't good for you, it's quite the opposite. Snacking can help boost your metabolism, increase your energy levels and keep you from binging.
The key is what it is you choose to snack on. If you're craving something to eat mid-morning or late afternoon, then read on to see the seven good-for-you snacks we've selected for you with as little as 100 calories each.
Some like it popped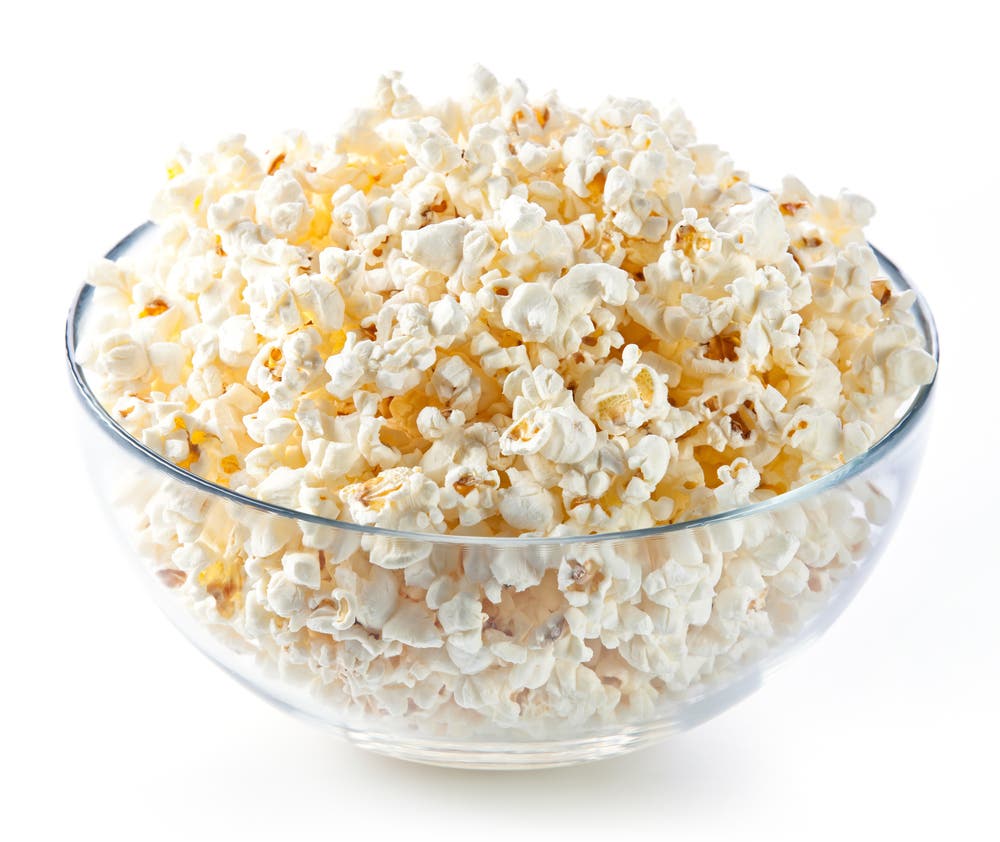 It might be hard to believe, but three cups of popcorn contain only 93 calories. Not only is it fun to eat, it also contains 3.5g fiber in every three cups serving to keep you feeling fuller for longer. Your best options are low fat microwave popcorn or air-popped popcorn. Want to add a little spice to it? Sprinkle in some chili powder or black pepper.
Feel the crunch
If you're the "craving something crunchy" type, then baked potato chips are the perfect snack for you. Today, you can't help but notice them all over the supermarket shelves. They taste good and they're 30 percent lower in fat and calories than their fried counterparts, running at only 70 calories in every 12 chips. Couple your baked chips with a low fat labneh dip and you've got yourself a filling snack. If you're a fan of sour cream, add in some salt and lemon juice to labneh.
Frozen goodies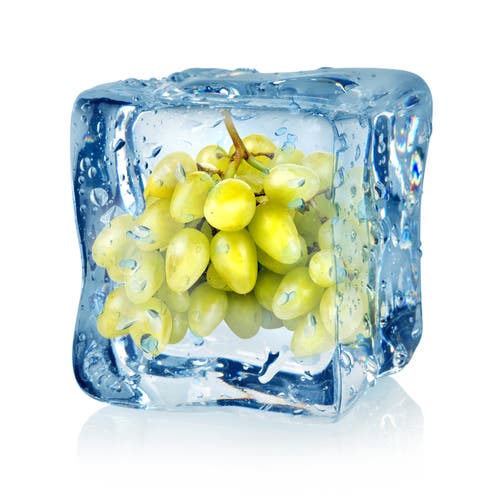 Grapes make a great snack, but if it's hot and humid and you're craving some ice-cream, then put a handful of grapes in your freezer. A cup of frozen grapes contains only 62 calories which means you can enjoy a bit more than that. Choose seedless grapes to make the experience a lot more enjoyable.
Stick to tradition
My all-time favorite snack, nut stuffed dates are nutritious, sweet as chocolate and very satisfying. With 100 calories, you can get three dates stuffed with two almonds each and benefit from the good-for-your-heart monounsaturated fatty acids along the way.
The ultimate crave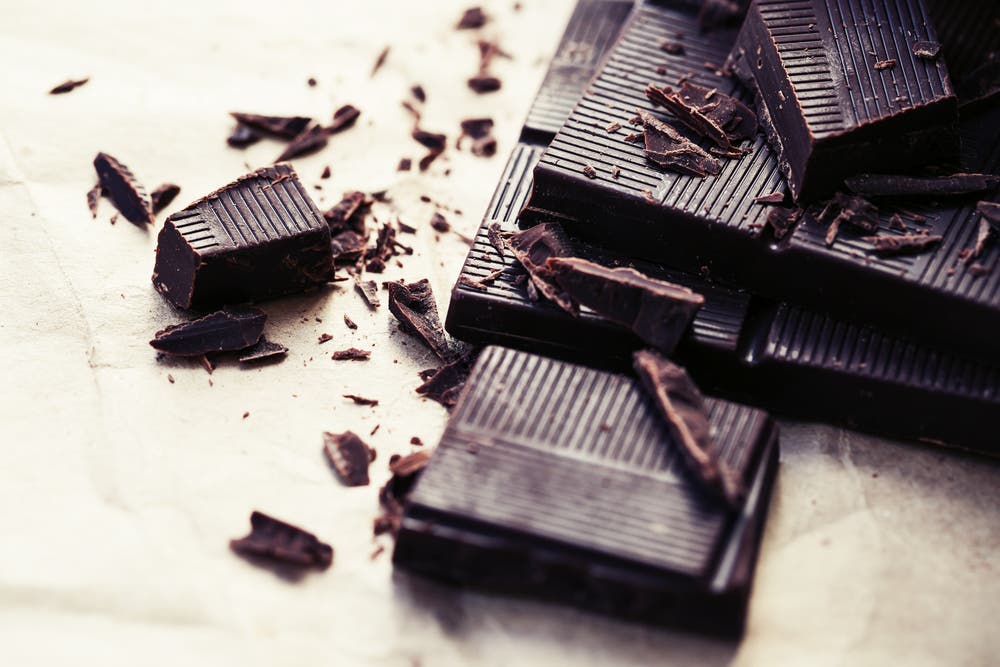 This snack doesn't need any accompanying — it's tasty all alone. Enjoy 20g equivalent to two squares of dark chocolate for 100 calories. Remember, the higher the cocoa content, the better. Choose dark chocolate with 70-80 percent cocoa content. You might find it bitter at first, but once you get accustomed to it, you surely won't let it go. Additionally, dark chocolate can help regulate your stress hormone Cortisol and keep it at bay.
The protein punch
Are you hungry but it's not lunch time yet? All you need is some iceberg lettuce, turkey and low fat cheese. Use the lettuce as your wrap and fill it in with one turkey slice and one cheese slice and you've got a 100 calorie guilt free sandwich just like that helping you last another hour.
Not so bad for you after all
This snack is made up solely of olives, yes olives! Olives are not as calorific as you think – especially when it comes to green olives. Running at only 45 calories in every 10 green olives, you can eat 20 in one go. Choose tomato or red pepper stuffed olives for that extra zest. They're seedless and easy to pick up with a toothpick.
Sweet and salty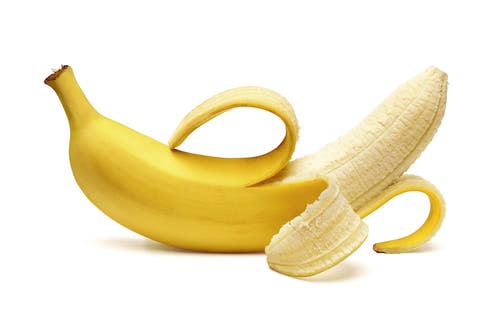 Bananas are a great snack alone. But for that added twist, cut the banana in half down the middle, spread one teaspoon of peanut butter on one slice, and sandwich them together. Keep in mind that bananas come in different sizes, so choose the smaller size if you're aiming to hit 100 calories.
The nutrient combo
Your next snack recommendation is yogurt. The great thing about yogurt is that it contains all three macronutrients – carbohydrate, protein, and fat. Choose low fat yogurt and you've removed all the saturated fat in it. Mix yogurt with some water and salt and get the most refreshing drink out there. Add in some ice-cubes to keep it cool.