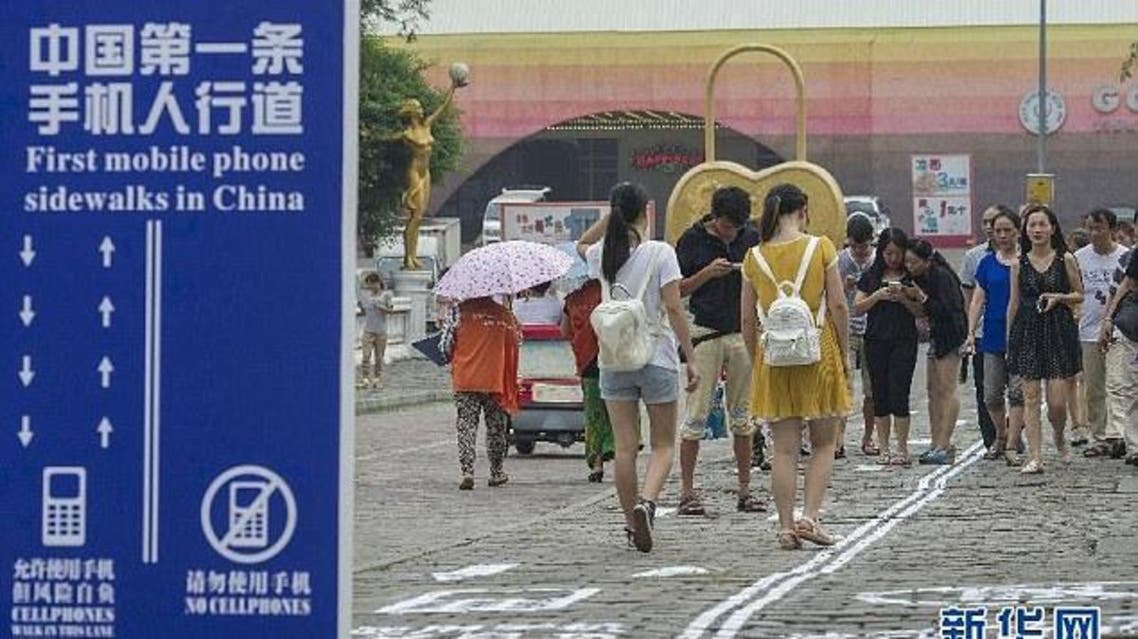 Chinese pedestrians get their own 'cell phone lane'
On the 100 meter-stretch of pavement, pedestrians can read: "Cell phones, walk in this lane at your own risk."
The Chinese city of Chongqing has reportedly created the first ever "cell phone lane" for pedestrians, the British newspaper The Daily Mail reported Monday.
On the 100 meter-stretch of pavement, pedestrians can read: "Cell phones, walk in this lane at your own risk."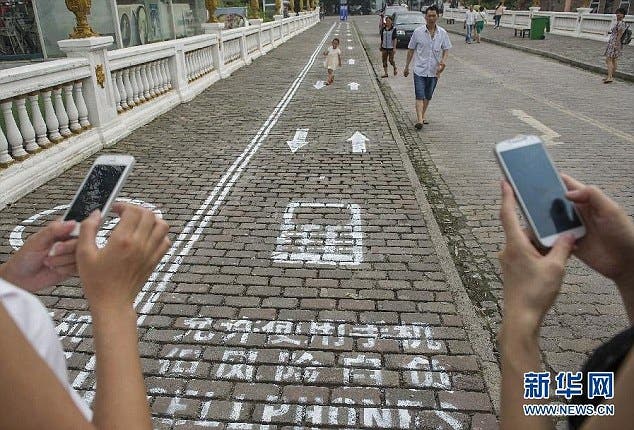 The new lane aims at reminding pedestrians that "it is best not to play with your phone while walking," local officials said.
The other lanes read: "No cell phones," for pedestrians who are perhaps in more of a rush.
Blue signs that read "First mobile phone sidewalks [sic] in China" can be seen across the city, the daily reported.