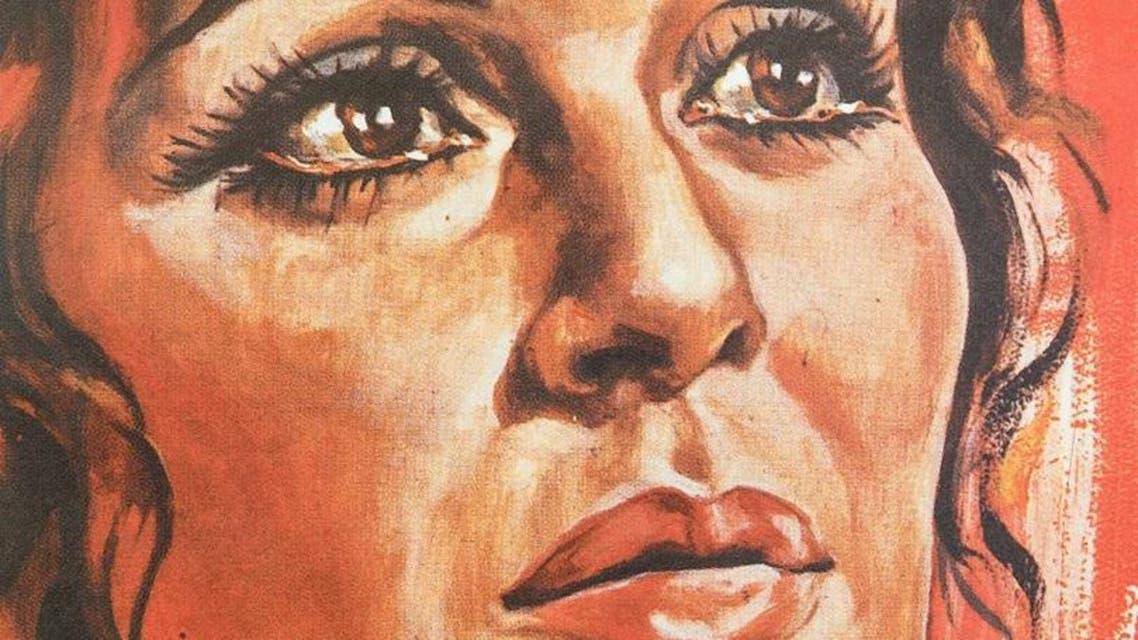 London exhibit showcases rare Arab cinematic memorabilia, porn
The collection has been described by critics as "full of surprises"
"Whose Gaze Is It Anyway?", is a new exhibition at the Institute of Contemporary Arts (ICA) in London, showcasing a collection of rare Arab film posters and other cinematic memorabilia for the first time in the UK.
Described as "precious works from a golden age" on the ICA website, the display items span from the 1950s to contemporary works, providing a glimpse into the history of Arab popular culture.
"Whose gaze is it anyway?" is an appropriately titled exhibition that attempts to challenge any preconceived notions or expectations of Arab culture through a Western lens and celebrates Arab cultural diversity.
The Londonist publication explains that the showcase of film posters and brochures "seems so far from what we'd expect to see from the Arabian Peninsula today; some of these films almost feel surreal."
"Rather than trying to make any overt statement around liberalism versus conservatism, Whose Gaze Is It Anyway? is an insightful collection of memorabilia that also acts as a revealing historical record."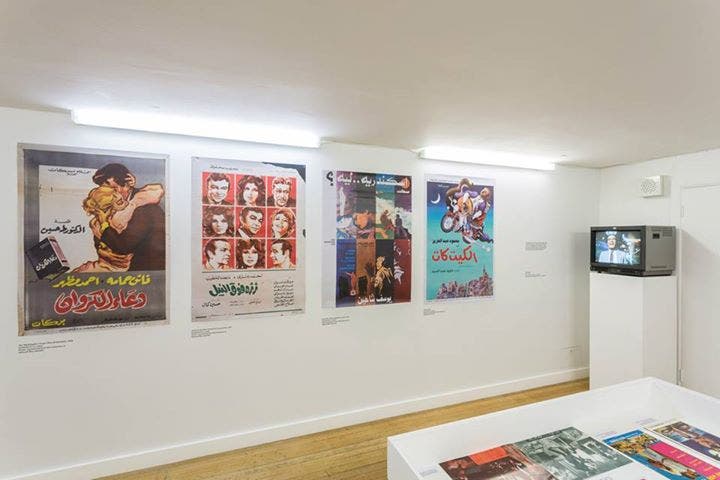 The collection at the ICA, inspired from the vast historical archive of the prolific collector Abboudi Bou Jaoudeh, has been described by critics as "full of surprises." Sourced from his "underground treasure trove" in Beirut, he is renowned for possessing one of the most sizeable collections of Arab film memorabilia such as rare Arab film posters to cultural magazines published from the 1930s to the present day.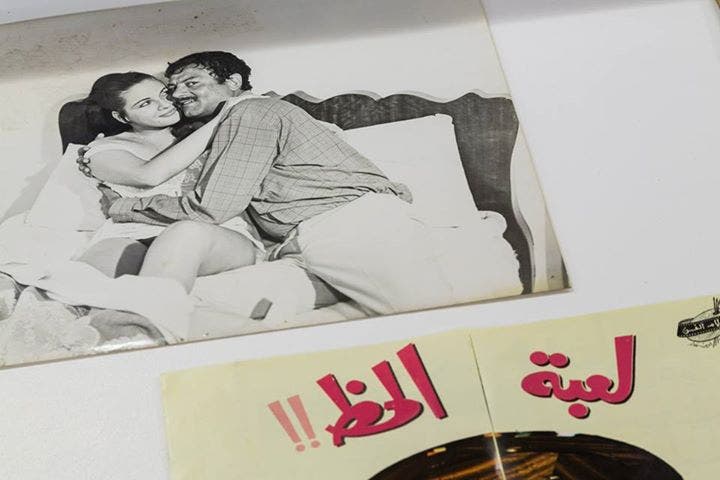 Some of the images on display include couples kissing in bed from the 1960s and 1970s and other such imagery. The specially commissioned work by Sophia al-Maria of a promotional poster and sketchbook promoting her unmade film, Beretta, provides a shocking twist in the collection of iconographies on display at the exhibition.
The printed works of the film illustrates a woman in traditional Arab dress, armed with the berreta weapon.
As well as printed materials, the exhibition also features video footage including Maha Maamoun's 2009 film Domestic Tourism II. The work makes use of historic film footage of Egyptian pyramids, showcasing their timelessness and examining how such images, that formed the images on tourist postcards, have been re-used and woven into the "complex political, social, and historical moment in urban narratives." According to the description on the ICA website, the film shows how the pyramids acted as "a nostalgic symbol for a flawed modern country."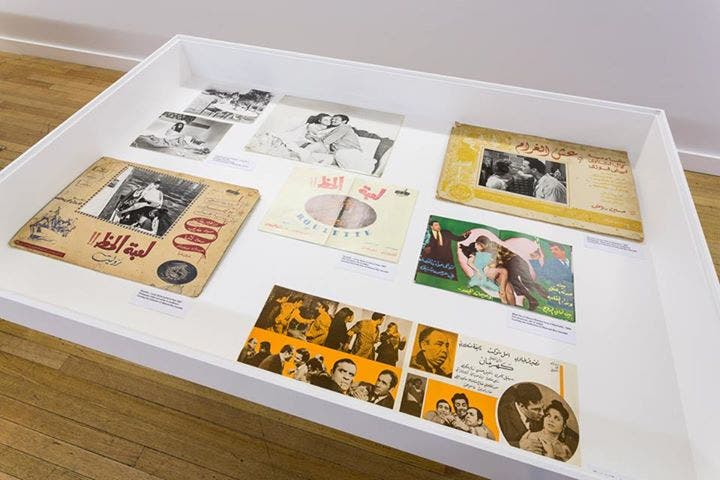 "Whose Gaze Is It Anyway?" is in collaboration by the Arab British Centre and curated by Omar Kholeif. It enables viewers to explore the fascinating formation of the history of recent popular Arab culture. According to ICA: "these works raise pertinent points about how the popular gaze is constructed from within the Arab world."

This multimedia exhibition is currently running until October 5 at the Fox Reading Room, ICA, The Mall, London SW1Y 5AH. It forms the precursor to Safar: The Festival Of Popular Arab Cinema, which runs September 19 - 25.