Newlyweds Angelina Jolie and Brad Pitt spotted on yacht trip
The superstars, their children and friends spent an afternoon off the coast of Malta
Newlyweds Angelina Jolie and Brad Pitt were spotted together on a luxury yacht for the first time since they tied the knot secretly in France last month.
The superstars, their children and friends spent an afternoon off the coast of Malta last Sunday, according to reports.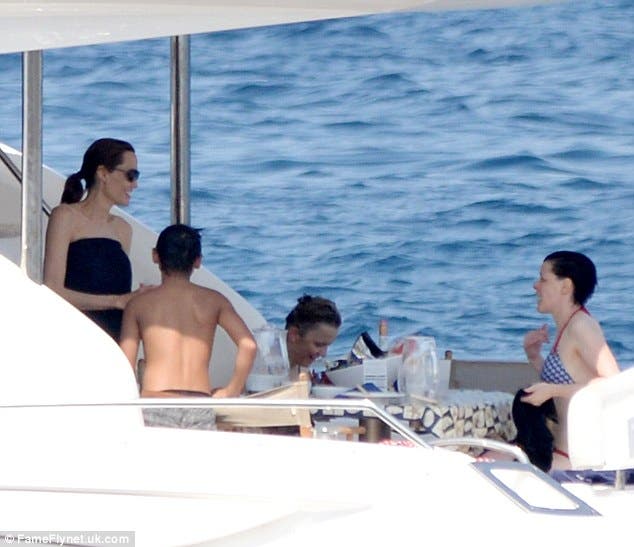 The 39-year old Jolie and the 50-year-old Pitt are currently filming their movie, "By the Sea," which is directed by Jolie herself.
The actress was dressed in black and white drawstring shorts and a black tank top. She also wore black sunglass and a baseball cap.
Her husband was dressed in long black shorts and a V-neck shirt.