Woman uses Photoshop to trick family about Asian getaway
Over the supposed holiday, Zilla seemed to enjoy traveling in traditional tuk-tuks and posing with children
A 25-year-old graphics student based in Amsterdam tricked her friends and family into believing she was enjoying a five-week holiday across South East Asia, photoshopping photos and posting them to social media to prove a point.
Zilla van den Born said she pulled off the prank to highlight the nature of social media.
"I did this to show people that we filter and manipulate what we show on social media - we create an ideal world online which reality can no longer meet," she said in a post.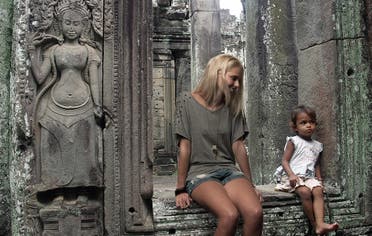 "My goal was to prove how common and easy it is for people to distort reality. Everyone knows that pictures of models are manipulated, but we often overlook the fact that we manipulate reality also in our own lives."
After her family waved her off at the airport, she took a train back into Amsterdam and created a set of doctored images to post on Facebook for the next 42 days.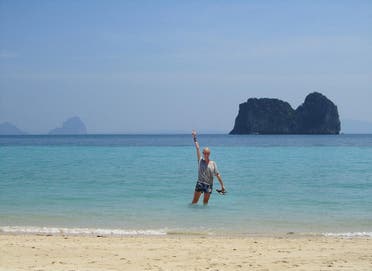 Over the supposed holiday, Zilla seemed to enjoy traveling in traditional tuk-tuks, posing with children, snorkeling and sampling Asian food.
In reality, the photos were shot in her own home or in Amsterdam. The apparently authentic Asian cuisine was cooked by Zilla herself.