Don't get caught cheating: Do's and don'ts of midnight snacking
YES, you can have a bed-time meal and NO it won't make you gain weight if you follow these tips
If you've faced hunger pangs at bedtime, you know it's not the ideal situation to be in. It can either leave you feeling guilty should you decide to eat a late night snack and cheat on your diet or it can threaten to keep you up at night if you choose to hit the sack in hunger-mode.
But late night hunger can be avoided and is mostly due to keeping up some bad habits; you're either awake way past your bedtime or you haven't had a proper meal for dinner.
Whatever your reasons are, if you do fall in the trap of late-night hunger, don't panic, we have the solution for you. The answer is YES, you can have a bed-time meal, and NO it won't make you gain weight as long as you choose it wisely.
DON'Ts
Eating the wrong foods late at night can disturb your sleep and pack on a lot of unwanted calories. Ordering in some fast food or choosing from the heaviest items in your fridge are definitely not your best options. Instead, if you know you'll be up a little longer tonight, then pre-plan your meal while keeping these 3 DON'Ts in mind.
Simple sugars and excess carbs
Chocolate, chips, cake or even a cup cake? Eat those before bedtime and you'll be on a sugar roller coaster ride and disrupt your Z's. Too much sugar or the wrong carbs can spike and then slump your blood glucose levels and your energy levels will follow through. You'll also wake up feeling hungrier than ever.
Fatty greasy food
Hotdogs, burgers, fries, and a cheese pizza are the culprits here. Yes they taste good, but they're definitely not good options, especially late at night. Not only will your body have to work in overdrive to digest these heavy foods, it's happening while you sleep. Stomach churning and abdominal cramps are not the best symptoms to have mid-dream.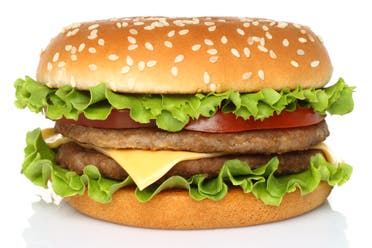 Large portions
When we say you can have a late night meal, what we really mean is you can have a snack, not a full blown meal. Your body needs around two hours to digest a meal, and you don't have that amount of time before you hit the sack. If you're lying down with too much food in your stomach, it can give you dreaded heart burn.
Do's
So, what should you eat instead? Think small, light portions that are satisfying enough to calm your hunger but that also work to promote a good night's sleep. To save you the headache, we've chosen four easy to prepare late-night snacks for you. Remember to keep them handy in your fridge for a rainy night.
Cheese sandwich
Of course, we're not saying any cheese sandwich because a cheddar cheese sandwich, for example, falls right under the list of DON'Ts . To spare you the un-necessary saturated fat, think healthier alternatives like low-fat halloumi or cottage cheese which will keep your blood sugar levels at bay. Opting for whole grain bread instead of white refined bread boosts your go-to relaxation hormone "Serotonin."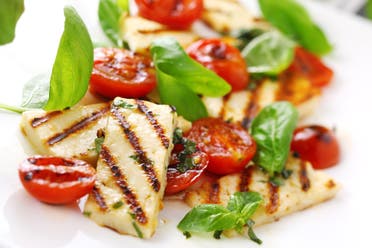 Oatmeal with almonds and dark chocolate chips
This comforting treat is a magnesium bomb. Magnesium, a mineral found in oatmeal, almonds and dark chocolate, helps the brain induce sleep and relaxes your muscles.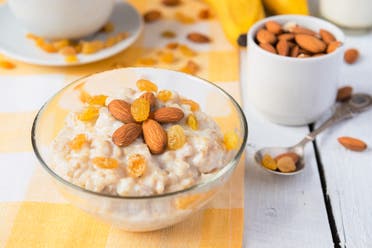 Brown toast and turkey
For those of you who crave something salty before bed, try a sandwich filled with the food most famous for its tryptophan content – turkey. Tryptophan is important because your body converts it to the sleep promoting hormone, serotonin. Not a fan of turkey? Tuna is equally good. Don't forget to forgo the mayo and opt for mustard or some lemon juice instead.
Cereal and milk
This combination never gets old, and probably has something to do with feelings of nostalgia. It also happens to be good for you, of course when you're smart about your selections. Choose low fat milk and combine it with cereals in complex form such as bran. Prefer your old time favorite sugary cereal? Sure, why not, just mix in some fiber rich raw nuts to control the sugar rush.