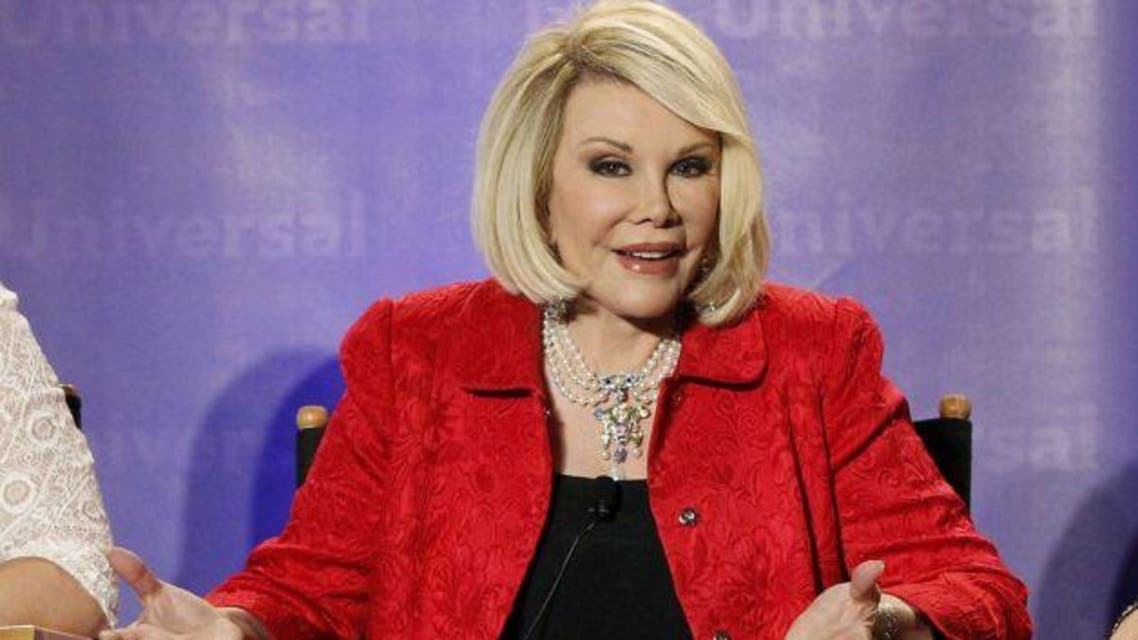 Revealed: Joan Rivers' doctor 'took a selfie' with her while unconscious
Sources say the biopsy, which allegedly caused the cardiac arrest, was unauthorized
The doctor attending to Joan Rivers, who died last week following a cardiac arrest, had taken a selfie with the top comedian while she was under anesthesia, CNN reported on Wednesday.
Rivers entered Manhattan's Yorkville Endoscopy clinic for a scheduled endoscopy with a gastroenterologist around one week before her death.
After the endoscopy was over, another – publicly unidentified – doctor started a biopsy on Rivers' vocal cords, while she was still sedated, and took a selfie in the process, just moments before the cardiac arrest hit the 81-year-old, a staff member at Manhattan's Yorkville Endoscopy clinic told the U.S.-based news network.
CNN investigators found no consent signed by Rivers, authorizing the biopsy, and sources said that the ear, nose and throat specialist was not certified to perform a biopsy procedure.
The doctor is not currently working in the clinic any longer, Reuters reported on Saturday.
Rivers' cause of death remains unknown – pending further examinations, but investigators believe that her vocal chords began to swell during the biopsy, depriving oxygen from reaching her lungs, and consequently leading to a cardiac arrest.
Rivers was known for her sharp wit, cosmetic surgeries, classic put downs and sharp yet humorous attitude. Her career as a stand-up comedian, author, talk show host and reality TV star spanned five decades successfully.