Lady Gaga dons hijab for shopping in Istanbul
Photos posted on social media on Wednesday showed the 'Born this Way' singer wearing a colorful hijab
While U.S. pop queen Lady Gaga is well known for her extravagent taste in clothing, she recently decided to dress low-key while shopping in the Turkish city of Istanbul.
Photos posted on social media on Wednesday showed the "Born this Way" singer wearing a colorful hijab – a headscarf worn by some Muslim women - and an abaya, a long black cloak.
Due to her discreet presence in Istanbul's upscale Nisantasi district, she was reportedly able to enter many shops incognito, Turkish newspaper Hurriyet Daily News reported.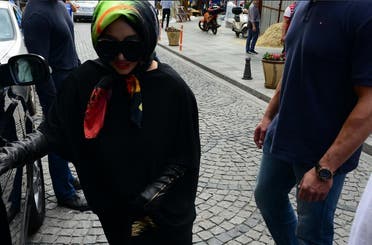 The appearance took place a day after Gaga sang to a full audience in her first visit to Turkey.
Gaga also dressed conservatively while in Dubai for another show earlier this month.
"I think it is important to respect other cultures and not force them to adhere to the beliefs of your own country," Gaga said during a Press conference in the United Arab Emirates.
"While I am here I would like to leave a message of happiness and creativity and freedom with the fans," she added.
However, the singer's conservative attire would not appear to be the start of a new trend – she touched down in the Greek capital of Athens on her private plane just hours later wearing a metallic shell bra and a light-pink thong.