Swarovski-encrusted Mercedes glistens through London
A Russian student's crystal-encrusted Mercedes is now competing with the opulent cars that are usually flown in by their Arab tourist owners
A Russian student's crystal-encrusted Mercedes is now competing with the opulent cars that are usually flown in by their Arab tourist owners.
Daria Radionova has had her every inch of her car covered in Swarovski crystals, the Mail Online reported.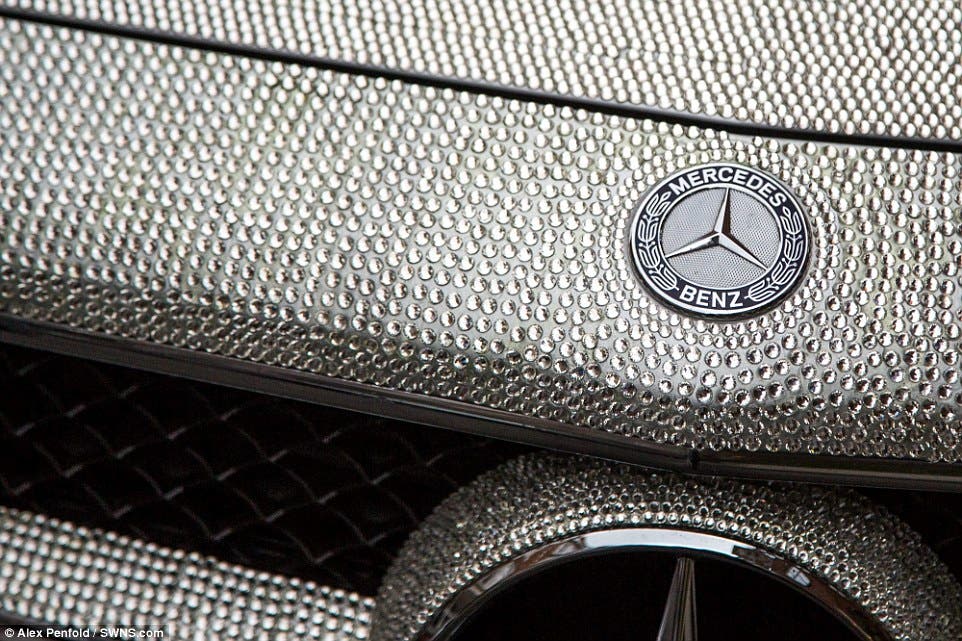 The car was seen parked in the outside an exclusive hotel in the up-scale area of Knightsbridge, where residents and onlookers are accustomed to Arab tourists parading their super cars.
But this 21-year-old Russian business student is now soliciting all the attention with her glittering Mercedes CLS 350, which, without the sparkling modifications, costs a reported $40,000.
"I wanted to have something unique and do something special," Radionoba is quoted as saying in the Mail.
"'I am really happy with it and I am looking forward to driving it around," she said about her car, which carries a plate that reads "BAII BYY."
Radionova said experts flew in from Russia to work on the car for 12 hours a day for two months.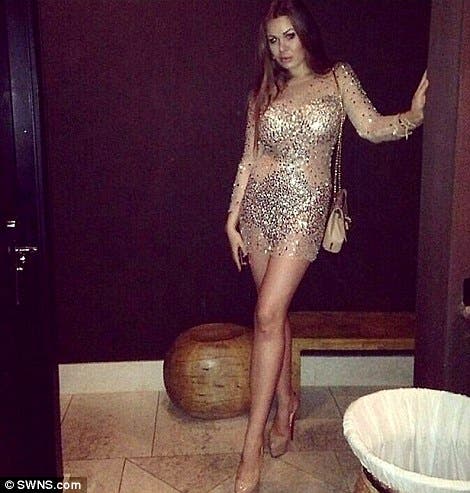 "It has only just been finished and everywhere I go people stop to have a look at it…it gets lots of attention from people walking by and in cars. Sometimes I think they might crash," she said.
"Everyone is taking pictures of it," Radionova said, adding that she will give the money to a charity once she sells the car.
Radionova, who regularly posts about her lavish life in London on picture sharing app Instagram, uploaded a photograph of the glistening car to her account with the caption: "#crystal 'crystalcar #knightsbridge #harrods and im not an #arab guy."
The car was parked outside the Levin Hotel near London's iconic Harrods today, as passersby admired the vehicle.
"We have seen a lot of unusual cars like Ferraris parked outside but I think this one has got the most attention," a manager at the hotel told the British daily.