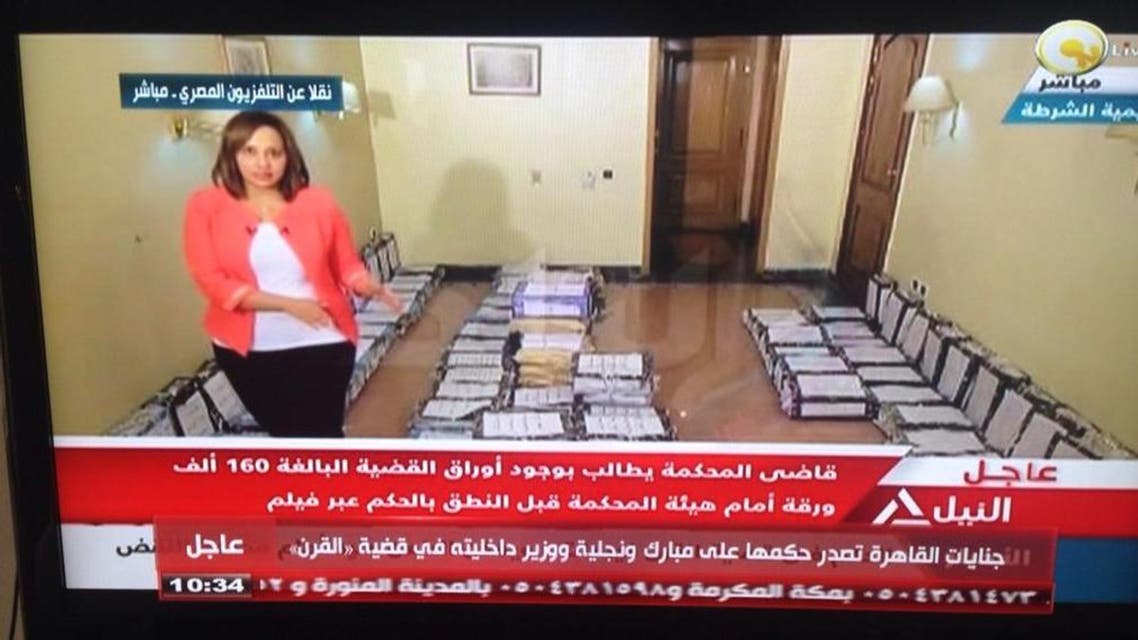 Surprise documentary played during #MubarakTrial gets Twitter jibes
Twitter users also ridiculed the soundtrack heard in the video's background
A short film broadcast during the trial of toppled Egyptian President Hosni Mubarak sparked sarcastic reactions among Twitter users on Saturday.
The former president faces trial on charges of ordering the killing of protesters during the 2011 uprising that ended his 30-year rule.
Instead of reading out the verdict, which was postponed, the judge read out a speech on the significance of the judiciary, followed by a short film claiming to show the documents investigated during the trial .
The footage showed piles of files inside an office apparently attended by the judges. The files were made up of 160 thousand documents, a reporter appearing in the film said.
The judge announced the verdict would be postponed to Nov. 29 shortly after the film ended.
Viewers took to social media to mock the film, which was seemingly intended as a bid to show the court's transparency during the trial.
Twitter users also ridiculed the soundtrack heard in the video's background.