'ISIS' shisha café name worries New York owner
The ISIS Hookah Lounge has received widespread attention from pedestrians as the notoriety of the Middle East-based extremist group grows
The owner of a New York-based shisha café has claimed that the Islamic State of Iraq and Syria (ISIS) militant group has given a "bad reputation" to his business – the ISIS Hookah Lounge.
Michil Gadalla, a Egyptian Coptic Christian, opened the shisha café in 2010, naming it after an Egyptian girl he had fallen in love with years ago, according to the New York Daily News.
But in recent months, as the notoriety of the Middle East-based extremist group grew, the ISIS Hookah Lounge has received widespread attention from pedestrians shocked at its accidental affiliation.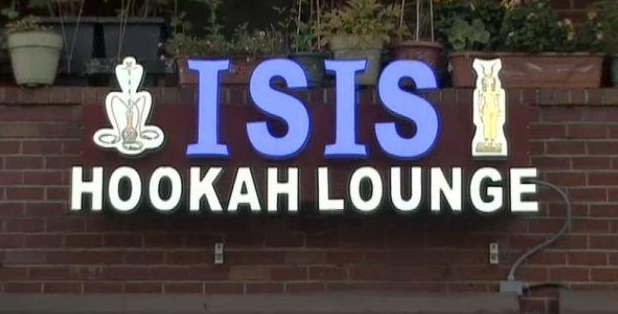 "They're terrorists - terrible people," Gadalla told the Daily News. "They give a bad reputation to my business."
"The other day I drove by here with my 16-year-old daughter and she looked at the sign and said, 'What the f***?" one customer told the newspaper.
'Bad timing'
"You look at it and start thinking, 'Why is it called that? .. It's just bad timing, I guess," a pedestrian added.
However, Gadalla – lacking the $3 million-a-day revenue that ISIS enjoys – said that changing the café's name would be too expensive.
"It will cost $8,000 just to change the sign," he said.
The ISIS Hookah Lounge is not the only business to come under criticism for its extremist connotations.
Earlier this month, U.S. mobile payments firm Isis officially changed its name to Softcard, completing the process of distancing itself from the militant group.
"However coincidental, we have no desire to share a name with this group and our hearts go out to those affected by this violence," chief executive Michael Abbott said in a statement.
Another victim was ISIS Mag, a London-based hair and beauty magazine for women of African descent, recently changed their logo so that the "Mag" is much more prominent in the title.
"We started getting messages from our Facebook page that we were part of the terrorist organization, so I said to my business partner 'we have to rebrand,'" Linda Graham, founder of ISIS Mag, told Russia Today.