Photo of ISIS leader 'lookalike' goes viral
Last July, Baghdadi appeared in a widely-shared video as he gave a sermon in the militant-held city of Mosul
An image puporting to show Islamic State in Iraq and Syria (ISIS) chief Abu Bakr al-Baghdadi, a self-declared Caliph, has been shared widely on social media this week.
However, the image may have actually been a photo of a Jordanian musician at in an unknown location.
Assuming it was Baghdadi, commenters shared the photo, which shows the man with a woman, whose arm is draped around his shoulders. The bright red lights in the background appear to indicate nightlife surroundings.
While the source of the image is unclear, Twitter users' claims that it was Baghdadi were reminiscent of a revelation last year that British hate preacher Abu Hamza had once jointly managed a London strip club in his quest to live a Western, movie-style life.
Last July, Baghdadi allegedly appeared in a widely-shared video as he gave a sermon in the militant-held city of Mosul following his announcement of an ISIS "caliphate."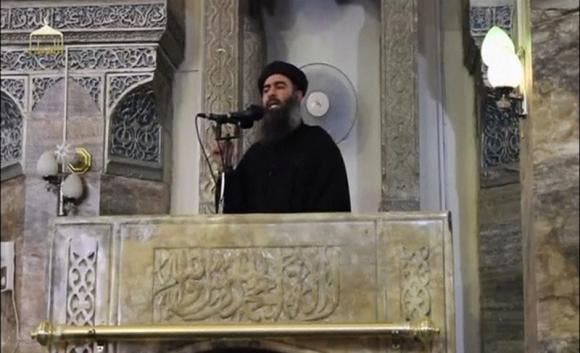 He was dressed in black robes and a black turban, has dark eyes, thick eyebrows and a full black beard. He spoke eloquent classical Arabic, but showed little emotion.
"I am the wali (ruler) who presides over you, though I am not the best of you, so if you see that I am right, assist me," he said, wearing a black turban and robe.
"If you see that I am wrong, advise me and put me on the right track, and obey me as long as I obey God in you," he had said.
Since then, he has been spotted in Iraq's Anbar province.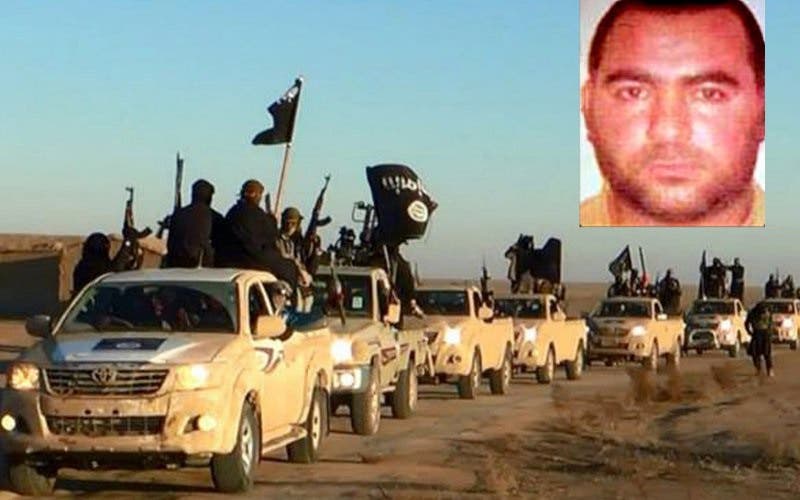 ISIS now faces the wrath of a U.S.-led coalition waging an aerial campaign to bomb its strongholds in Iraq and Syria after the militants had taken over military bases and led a bloody crackdown on civilian minorities.