Hajj pilgrims reflect on Mount Arafat
For the millions of hajj pilgrims who have descended upon Mount Arafat, Friday will culminate in experiences of high emotion
For the millions of hajj pilgrims who have descended upon Mount Arafat, Friday will culminate in experiences of high emotion and deep spirituality on what is known as the day of Arafat. Transfixed in prayer and supplication, pilgrims will be spending the entire day close to the mountain, seeking forgiveness. This forms part of the hajj rituals that remain unchanged since the 7th century.
One of the first reported British men to experience the day of Arafat was Jospeh Pitts, a sailor from Exeter, who recorded his first hajj experience in 1680. At Arafat, he was mesmerized by what he witnessed: "It was a sight indeed, able to pierce one's heart, to behold so many thousands of Muslims in their garments of humility and mortification, with their naked heads, and cheeks watered with tears." Then in 1933, Lady Evelyn Murray was reportedly one of the first British Muslim women to undertake the rituals of hajj. Her accounts are recorded in "The Pilgrimage to Mecca."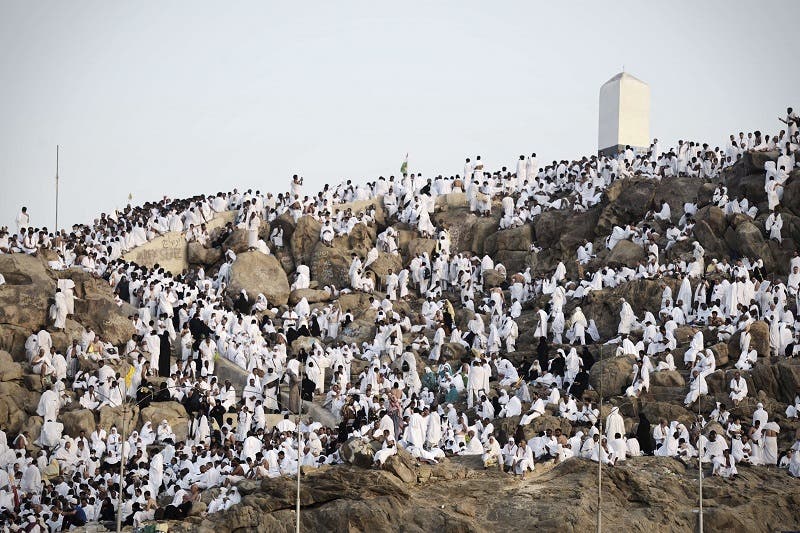 This year, thousands of men and women from the UK embarked on what is often described as a "journey of a lifetime." This year, about 25,000 British Muslims are estimated to be taking part in the annual pilgrimage. An average of £4,000 ($6,472) per person is spent on hajj packages, including transport services to and within Makkah, as well as food and accommodation. Many pilgrims would have spent years saving their earnings in order to make this trip of a lifetime, with a shared dream to cleanse their soul.
"Standing on the plains of Arafat is like a connection to God like no other. It's an intense time of reflection," explains 31-year-old British Local Government Officer Rizwana Natha from Forest Gate in East London. She fondly recalls her trip to hajj last year: "there's always a strong desire to be back there so I'm joining in the spirit of the day of Arafat by fasting today."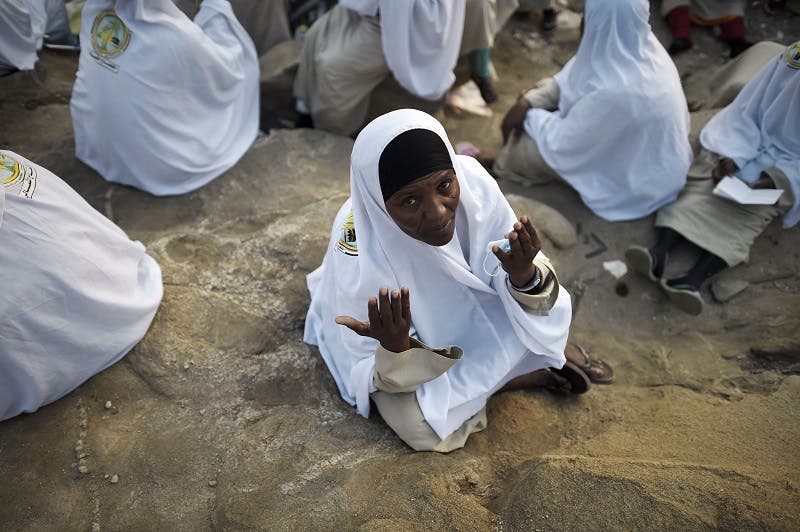 "The memories of walking from Azizia to Mina will always remain fresh, like staying true to the journey from the prophetic times. God truly gives you an inner strength and motivation … A hidden energy you didn't know existed."
At the start of the week, Muslims from around the world were arriving into Makkah, Saudi Arabia, to take part in this year's hajj pilgrimage. With the number of pilgrims this year surpassing two million, Saudi Arabia is currently hosting Muslims from 160 countries.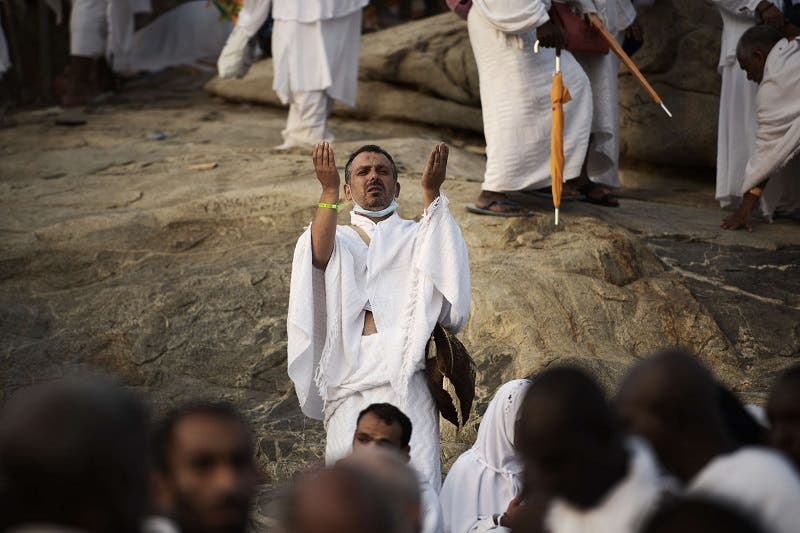 Saleha Dawood, a 31-year-old mother of two from London, told Al Arabiya News that she was excited to experience her first pilgrimage.
"There are so many languages being spoken here. There's always help and direction. The majority of [pilgrims] are very courteous to one another. If there's any shoving or pushing, a reminder for calm is often met with a kind smile."
She added: "I've prayed alongside people from Thailand, Malaysia, Indonesia, Nigeria, Tunisia, China, and my home city London. People are constantly sharing their food... While most communication is through hand gestures or broken English, there's a lot of compassion and spirit of generosity. So far I've not had any negative experiences."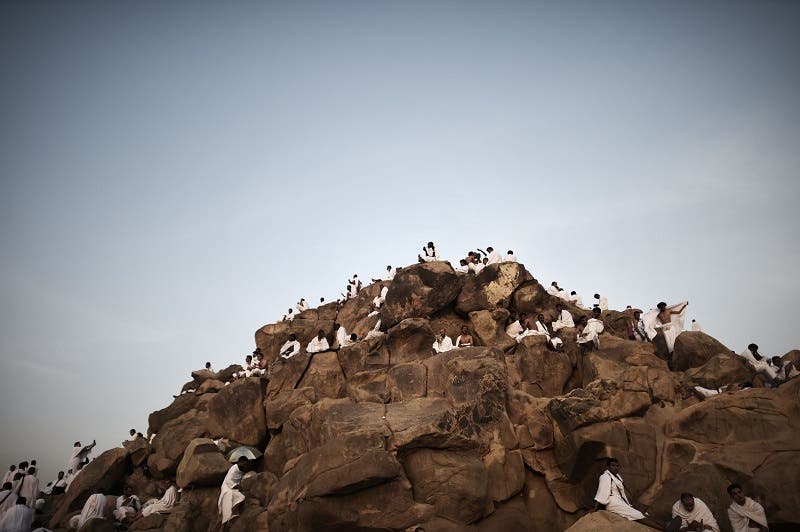 Fifty-year-old Scottish Muslim Na'eem Raza is undertaking his 17th hajj this year whilst simultaneously covering the hajj experience for the Islam channel, an English language channel for British Muslims. He explains: "there are a lot of people here for the first time, which means they have been planning the journey for a while and saved extensively. Many are also young professionals, some with siblings, parents or partners."
In anticipation for the day of Arafat, Na'eem captures the mood surrounding him: "There is a Buzz, an anticipation, an expectation... A longing for the sun to rise, getting ready to shed their material past and gather in Mina, waiting for the best day of the year, the day of Arafat. People are constantly smiling at each other, making way, sharing food, drink and seating space."
As Makkah hosts the equivalent of the population of Paris in the space of a week, Saudi authorities will focus on ensuring the smooth flow of so many pilgrims. In recent years, Saudi officials have adopted modern crowd-control techniques.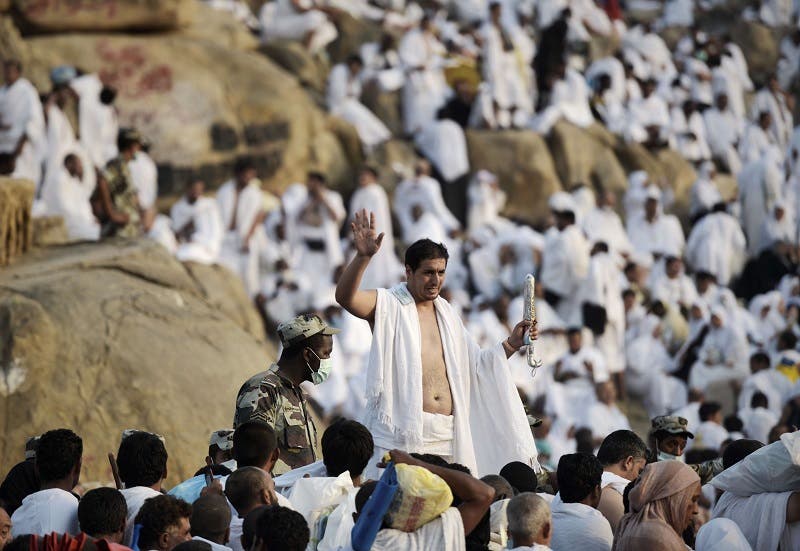 Pilgrims first arrived at the Masjid al-Haram in Makkah to perform a series of rituals. These included walking seven times counter-clockwise around the Kaaba, a cuboid building at the center of Islam's biggest mosque, to where Muslims direct their five daily prayers.
Other rituals to soon follow will include the "stoning of the devil" at Mina, where rocks are thrown at symbolic pillars of Satan.
The journey to Makkah is considered by Muslims to have its origins thousands of years ago, at the time of Abraham (Ibrahim).
The annual pilgrimage is one of Islam's five pillars, and is mandatory for every Muslim who can financially and physically undertake the journey.
It culminates with the festival of Eid al-Adha, which will most likely fall on Saturday.