Private Eye: Are 'marriage detectives' now trending in India?
With increasing wealth, modern attitudes towards finding a partner have expanded
As the wedding season in India winds down, it is estimated that 10% of the country's 20 million marriages in the past year were initiated online. With the use of matrimonial sites on the rise, business analysts say there is an increasing culture, particularly among the middle class, of prospective candidates and their families turning to private matrimonial detectives to carry out checks for the future bride or groom.
"It's not surprising that families are turning to such intelligence-providing agencies," said Burhan Zafar, managing director at Unitas Risk, which specializes in business intelligence. "As the role of traditional marriage introduction connectors becomes increasingly redundant with the rise of online connections, it's creating a demand for such detective services."
Indian marriages can be described as closing a business contract. Unlike in the West, the emphasis is often on the connection between two families rather than a romantic starting point, so factors such as social class and financial status are often the main criteria under investigation. With weddings in India becoming increasingly expensive, getting the right intelligence becomes an important investment for many families.
The rise of online matrimonial connections can be attributed to the surge in the popularity of social media. This has meant that spontaneous liaisons, away from the supervision of local community members or family connections, have become more common.
Female detectives
With increasing wealth, modern attitudes towards finding a partner have expanded. Where once parents held primary responsibility for finding suitors and arranging marriages, their role has changed to that of approving marriages brought to them by their children. This has led to an emphasis on covert probing through professional detectives.
Organizations such as National Detectives and Corporate Consultants (NDCC) offer to uncover information regarding the target's education, past marriages and financial status. For a higher fee, detectives are often asked to verify the existence of extramarital relationships.
A notable trend is the rise of female detectives, primarily due to a bride's mother being more likely to trust another woman. This has led to the emergence of successful, female-dominated organizations such as NDCC.
"One reason pre-matrimonial investigations have grown in India is because increasingly marriages are being fixed on the internet," Taralika Lahiri, the founder of NDCC, told the BBC last month.
"Before, we all had a network of aunts who knew eligible girls and boys and would fix up their matches. Now, you could be dealing with anybody with a false profile - he or she could be in India or abroad," Lahiri added.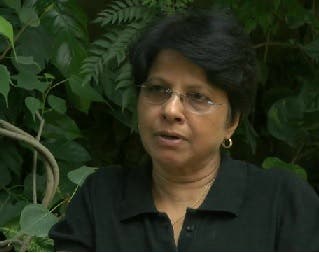 Common concerns for families enlisting the help of investigators include fraud, previous extramarital liaisons, reputation among the local community, and hidden health problems. Another important concern involves India's rigid, antiquated caste system, with families often forbidding marriage to someone from a lower social rung.
This obsession with 'caste credentials' has added another dimension to investigation, with detectives determining a given family's status. Breaking caste taboos still leads to killings throughout the country, despite campaigns to disregard the Hindu-rooted hierarchical practise.
At a crossroads between traditional concerns, modern attitudes and technology, the increased hiring of matrimonial detectives illustrates the rapid pace of modernization in India. However, the effect of concerns over eligibility, such as whether it could reinforce the caste system, remains to be seen.