Lebanese singer throws tantrum in TV interview
The host asked whether she used to work as a dancer before starting her singing career, which angered her
Lebanese singer Mai Hariri lost her temper in a recent television interview, in an outburst that saw her throw a cup of coffee at the camera and then threaten to walk out on the program after the host asked her whether she used to be a dancer earlier in her career.
Host Tammam Baleeq, hosting the program "Bila Tashfeer" (Without Encryption) on Lebanon's New TV channel, asked the singer whether she used to dance in the southeastern city of Choueifat.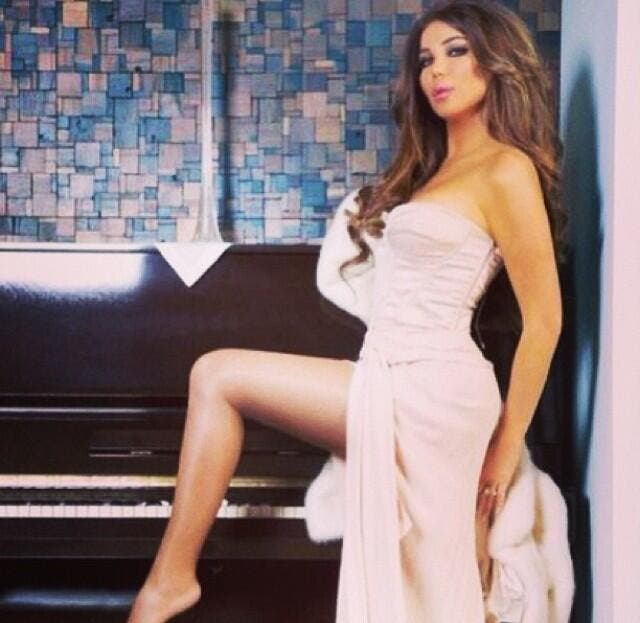 The question angered the singer who immediately reacted: "I do not accept you asking me such a question," she said.
"You are saying nonsense and angering me," she added, while striking a cup of coffee on the table with her hand.
She continued saying "You are insulting me, I have children… what is it that you mean! You are talking about something I don't know of."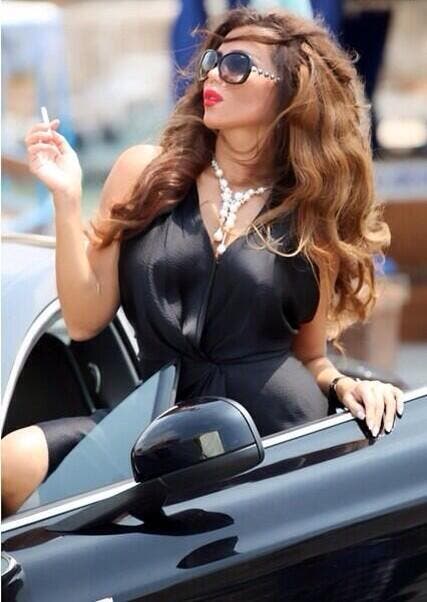 The host, whose shirt was now stained with the coffee, tried to contain the situation.
"Hang on, hang on, This is an encryption," he said, trying to remind her of the program's strategy, by which the host seemingly brings up words and statements that the interviewee can react to, rather than ask direct questions.
"You are provoking me," she replied.
She then began to walk out of the set, repeating that he could not be asked her such a question because of her origins from a "respected" family.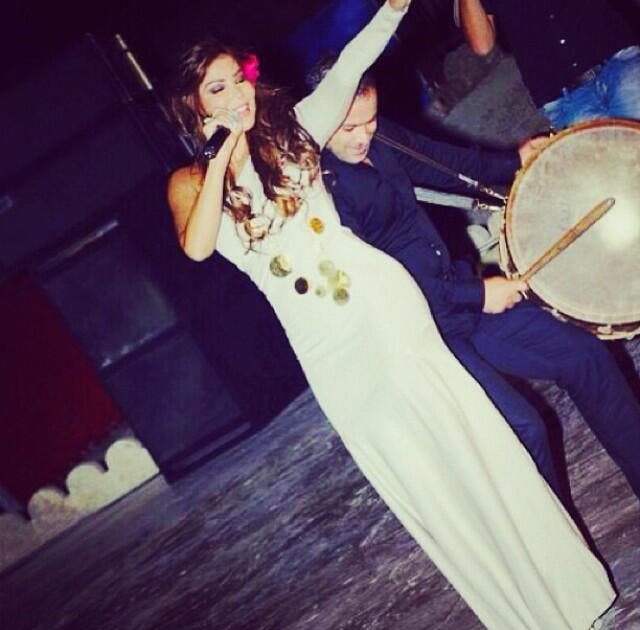 The host eventually managed to continue the interview.
May Hariri shares the same last name as the late business tycoon and former Lebanese Prime Minister Rafik al-Hariri, who was assassinated in a Beirut bomb attack in 2005. However, it was not immediately possible to confirm whether the singer and the late leader are related.
The singer came under the spotlight after marrying and then divorcing prominent Lebanese singer and musician Melhem Barakat. Hariri's career in music has frequently been dotted with controversy about her personal life.