Peace or PTSD in the Middle East? U.S. drone drama to hit Vimeo
Already screened in several film festivals in the United States, it was nominated four times at the 2014 Short Film Awards
"From the Sky," an award-winning short film about the impact of drone strikes on civilian life, is to premier online on Oct. 21 on Vimeo.
Already screened in several film festivals in the United States, it was nominated four times at the 2014 Short Film Awards.
"From the Sky" tells the story of Hakeem and his son Abbas, whose post-traumatic stress disorder is aggravated by the constant fear of living in a region frequently targeted by drones.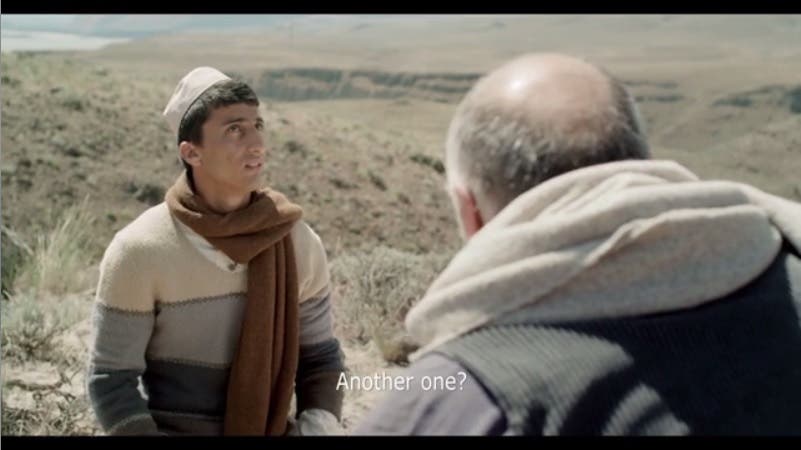 For years, writer and filmmaker Ian Ebright had been following news coverage of drone strikes in the Middle East and Asia.
Having studied at the Seattle Film Institute, his first film "From the Sky" was written and directed after raising $20,000 - two-thirds of the total budget - on kickstarter.com.
He developed his screenplay through a collaborative approach, gauging insight from Muslims and American advisers on the Middle East.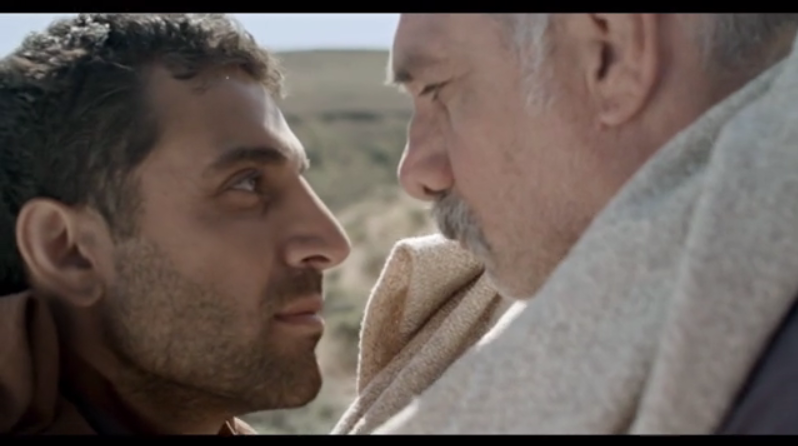 Speaking to Al Arabiya News, Ebright explains that the "film is ultimately an examination of retaliation and peacemaking, choices that each of us are faced with almost daily when we've been harmed in some way."
For years, Ebright had been following news coverage of drone strikes in the Middle East and Asia. "Too often in the West, the conversation focuses on politics rather than the people impacted, and in that way we grow cold. I wanted to take the audience away from the clinical language of the reporting and place them on the ground, in that heightened environment", he explains.
Ebright developed his screenplay through a collaborative approach, gauging insight from Middle Eastern advisers, interpreters, and actors who spoke Arabic fluently (the language of the film).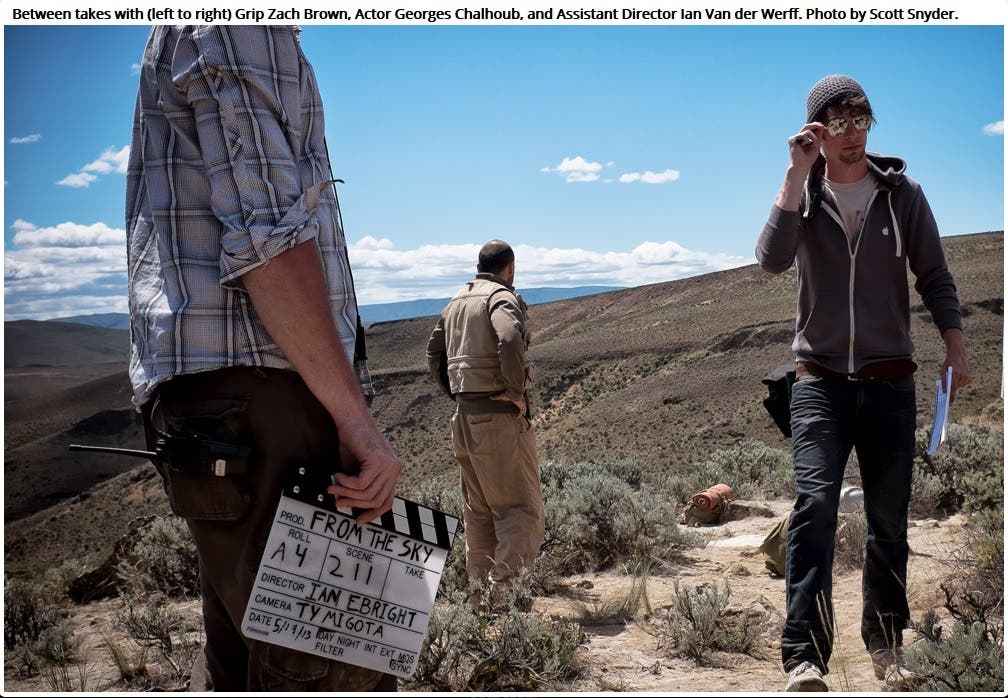 "My mind kept returning to the fact that civilians over there were now living in a haunted bizarro world; a place where they feared clear skies (optimal weather for drones), battled sleeplessness (thanks to the metallic buzzing overhead), and were hesitant to engage socially (because of the dubious targeting methods and disproportionate number of civilian casualties)," Ebright wrote.
He said he consulted with men and women from the Middle East, in the hope that their feedback would challenge his own Western bias.
"Perfect strangers invited me into their homes for meals and went on walks with me for hours on sunny afternoons," he wrote.
"They articulated why my good intentions had done more than just fall short in places. As they saw it, there were areas that were actually counter-productive, and achieving the very kinds of caricatures I had worked so hard to avoid."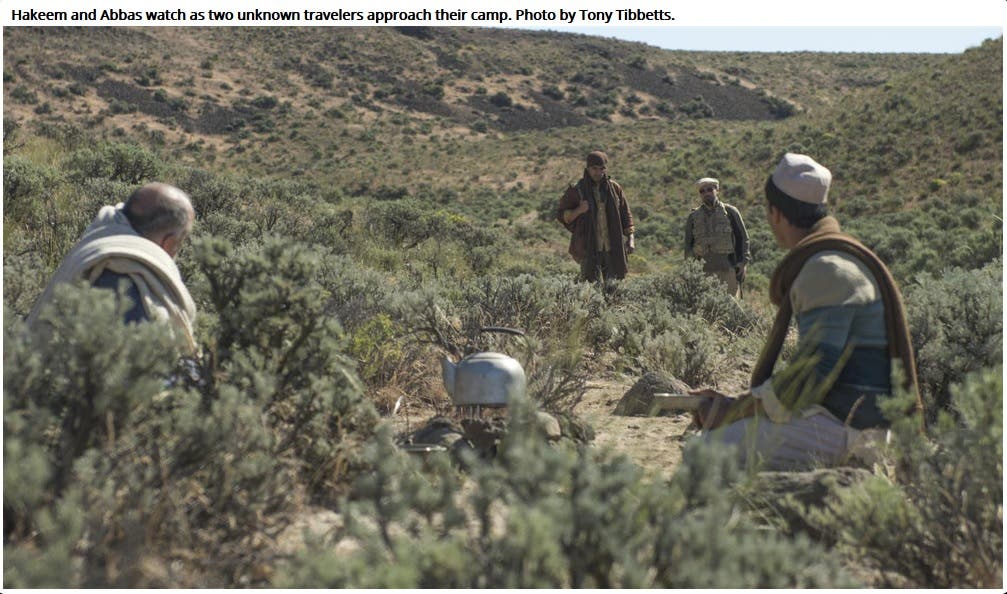 For example, "politicized language like 'extremist' and 'terrorism' had managed to find its way into the dialogue, and spoken by characters who would never refer to the others in the film in such terms."
Drone strikes killed 2,562 - 3,325 people in Pakistan from June 2004 until mid-Sept. 2012, of whom 474-881 were civilians, including 176 children, according to the Bureau of Investigative Journalism.
A story about drones may sound hugely ambitious for a short film, but it has already received praise by critics, and has won three awards, including the Award of Excellence: Special Mention at the Accolade Global Film Competition.
Ebright hopes that the film, "at a time when Islamophobia and paranoia in the West seem to be spreading again," is the "answer to the caricatures and fear-mongering on news outlets like Fox News and shows like 24 and Homeland."
He added that he hoped the film would be seen by people in different countries and with various political and religious (and non-religious) affiliations.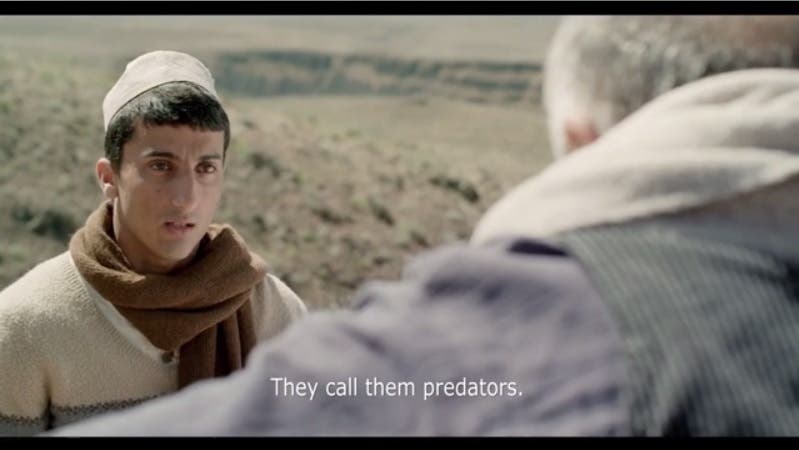 "If in some small way 'From the Sky' reduces fear, increases understanding, and brings the West closer to the Arab world and the Muslim faith in terms of dialogue, then it will have been worth all the time, money, and difficulty which came with making the film. It's a small gesture but one that felt overdue given the overreach of the War on Terror."
"Many of us are tired of the rhetoric, the caricatures, and the fear-mongering in Western media and entertainment. 'From the Sky' is a response to all of that."
For more information about the film, visit fromtheskyfilm.com