'I am not a virus,' Liberians hit back at Ebola stigma
TV presenter Shoana Clarke Solomon said her daughter was told in her school in New York: 'You're from Liberia, so you have a disease'
Ebola, which has so far claimed more than 4,500 lives in West Africa, is creating a stigma for the people of the region.
In response, Liberian-American TV host Shoana Clarke Solomon on Oct. 13 created a YouTube video titled "I am a Liberian, not a virus," which has been widely circulated on social media.
The video was Soloman's response to her nine-year-old-daughter facing prejudice at her school in Staten Island, New York.
The presenter, who moved her daughter to New York in September, told British daily The Guardian that her daughter was told: "You're from Liberia, so you have a disease."
On the "I am a Liberian, not a virus" Facebook page, Liberians have posted their pictures with slogans expressing their humanity.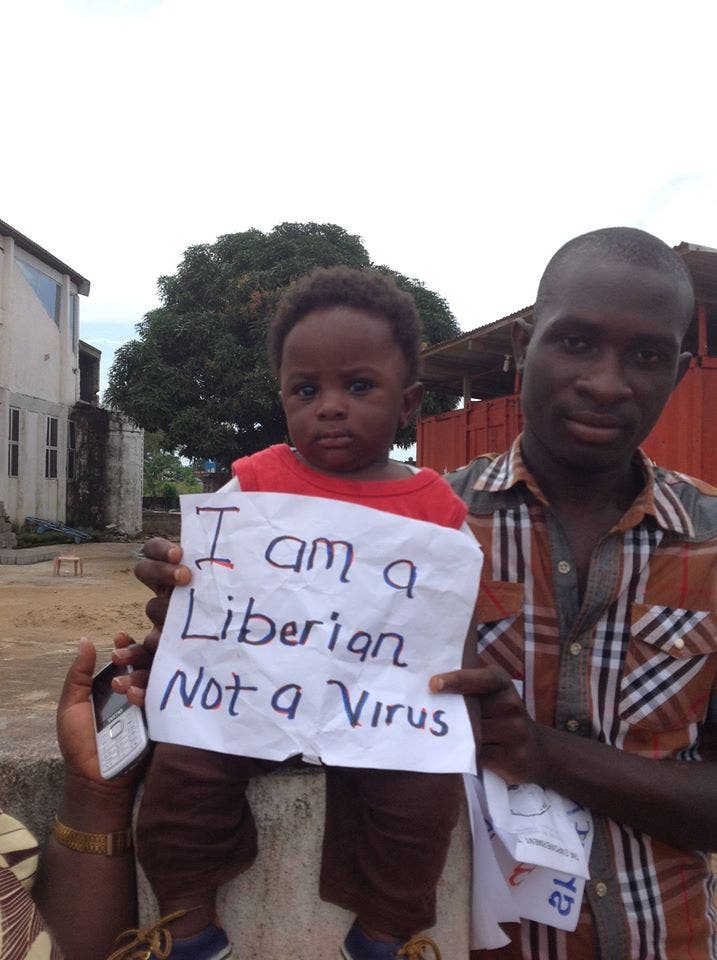 Soloman highlighted the irony that she was not subjected to any particular scrutiny upon arrival on U.S. soil.
She said her niece, who also lives in the United States, faced the same prejudice as her daughter, even though she had had no contact with anyone coming from Liberia for two years.
Her niece "was in school and sneezed a couple of times. They took her temperature and placed her alone in a room, called my sister and said, given the situation..." Soloman said.
The video has resonated with many people on social media. One Twitter user wrote: "So powerful! @ShoanaSolomon: I AM A LIBERIAN, NOT A VIRUS! Need respect, humanity and action to #EndEbola. #Ebola."
A YouTube user commended Soloman for raising awareness of the stigma: "I saw your video on the local news here in NYC yesterday... your message is far-reaching!"
Medical experts are warning that the rate of infection could reach 10,000 a week by early December.