Los Angeles champions Islamic art in city-wide showcase
One exhibit showcases how hip-hop culture was deeply influenced by its relationship to Islam
The travelling exhibition celebrating American heiress Doris Duke's collection of Islamic art, has this week gone on display at the L.A. Municipal Art Gallery. The Doris Duke's Shangri La: Architecture, Landscape, and Islamic Art, showcases a selection of decorative possessions the billionnaire tobacco heiress amassed in her home in Hawaii, from all over the Middle East, North Africa, and the Asian subcontinent since the 1930s.
Organized by the curators Donald Albrecht and Thomas Mellins, the exhibition has more than 60 Islamic art objects that help to tell the story of Duke's engagement with the Islamic world and the design of her home, Shangri La, in Hawaii.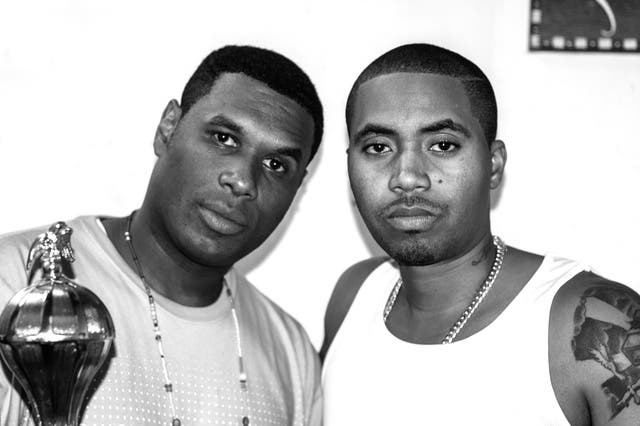 Some of the items on display include architectural elements from the house itself, like doors, an Indian jewellery collection and contemporary art by residents of Shangri La's artist-in-residence program including Zakariya Amataya, Afruz Amighi, Shezad Dawood, Emre Hüner,Walid Raad, Shahzia Sikander and Mohamed Zakariya.
"These artists were inspired by Shangri's architecture and collections and their work provides a modern complement to the show's historic materials" explains Donald Albrecht on the website.
The exhibit also features photographs by Tim Street-Porter.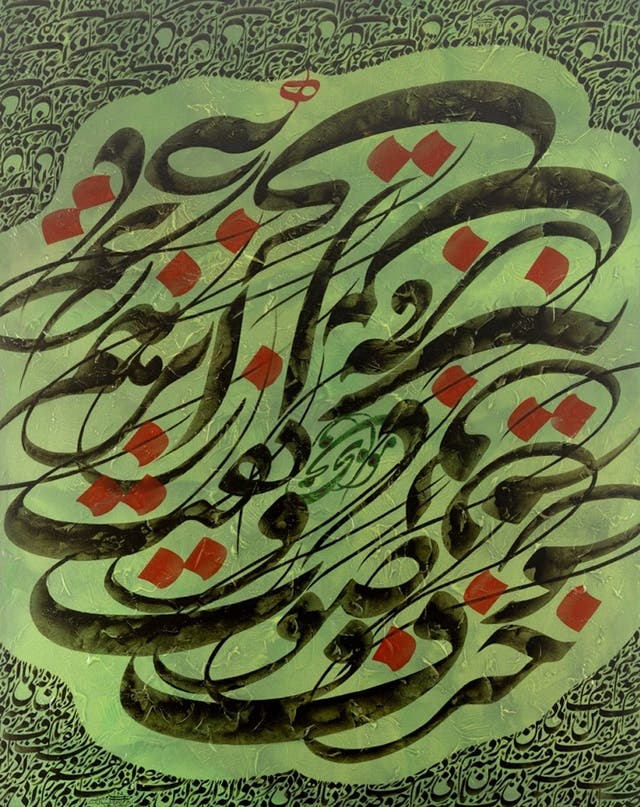 At a time when the Islamic world is less understood for it diversity of culture, language and history, in the West, the exhibition forms a centrepiece for the current Los Ángeles / Islam Arts Initiative (LA/IAI) , which aims to challenge out dated and narrow notions of Islamic arts. The companion exhibition entitled "Shangri La: Imagined Cities" organised by Iraqi art curator Rijin Sahakian, is part of an effort to widen the Islamic arts category.
Speaking to Al Arabiya news, Sahakian explains: "the collapsing of boundaries and definitions makes room for a more critical, nuanced engagement with artworks and their surrounding discourse forms a central axis in the planning for this Los Angeles sited exhibition.
"This also serves to deflect the expectation of answers, representational definitions or "authentic" stances often associated with a group show organized across a certain identity matrix - whether geographical, religious, gender-specific, or other."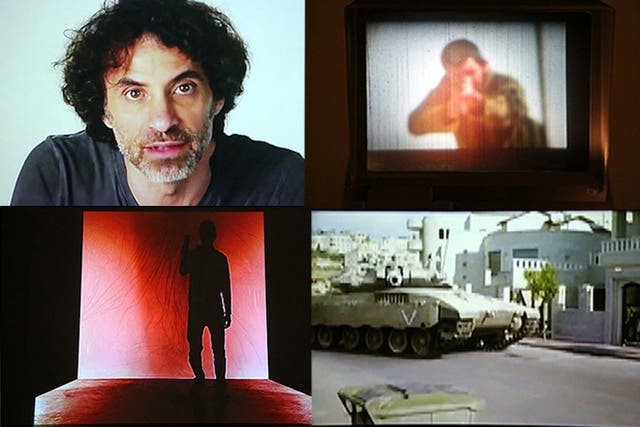 The Los Angeles/Islam Arts Initiative (LA/IAI), led by the Department of Cultural Affairs is an unprecedented, first-of-its kind city wide initiative that presents Islamic arts through a program of art exhibitions, panel discussions, performances. It brings together nearly 30 cultural institutions throughout Los Angeles to tell various stories of traditional and contemporary art from multiple Islamic regions and their significant global diasporas.
"Support from the City of Los Angeles, CalArts, the Goethe Institut Los Angeles and a wide strata of artists, audiences, and writers in LA have made this an exceptionally received event not only in producing an exhibition of this magnitude but also a critical and ongoing experience in the form of the catalogue, symposia, work with students at Calarts (and beyond), and sustained discussion and engagement with unexpected partners and participants in and outside of Los Angeles" explains Sahakian.
As one of the most famed Western collectors of Islamic art, Doris Duke's collection has been used to anchor the IA/IAI in order to help build understanding of the role of Islamic arts. According to Thomas Mellins: "the evolving political and cultural situations worldwide seem to have made the exhibition even more relevant than it did at the outset over two years ago."
For the organizers of the LA /IAI, Los Angeles' substantial populations from areas with strong Islamic roots make it a compelling location for this initiative.
Speaking to Al Arabiya News, the LA Islam Arts Initiative project manager, Amitis Motevalli, who was the visionary behind the concept of the citywide project, explains that the main goal was to highlight diversity:
"We've shown art from what is considered the "Islamic World" by many whom are not necessarily Muslim and art made here in the United States by American Muslims. We felt that through this cultural discourse, people can understand that under what may be seen as a singular identity there are actually multiple perspectives, lives, beliefs and practices."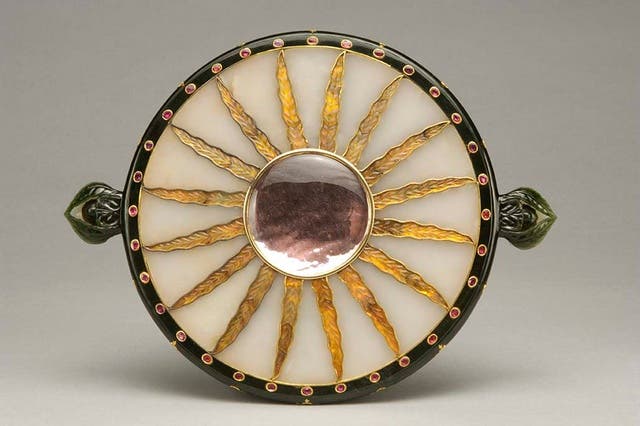 It was recently reported in the LA Times that, "It's also an exhibition that should illuminate a thing or two about Southern California's artistic and architectural traditions. Islamic motifs have long made their way into the design of resort hotels and atmospheric theaters in the United States. It is also omnipresent in the Spanish tiles (which bear Moorish and other Islamic influences) present in the many historic structures in Los Angeles, such as the Adamson House in Malibu."
The Doris Duke's Shangri La: Architecture, Landscape, and Islamic Art and Shangri La: Imagined Cities commissioned by the Department of Cultural Affairs (DCA) are to be held at DCA's Los Angeles Municipal Art Gallery (LAMAG) at Barnsdall Park from October 26 to December 28, 2014.