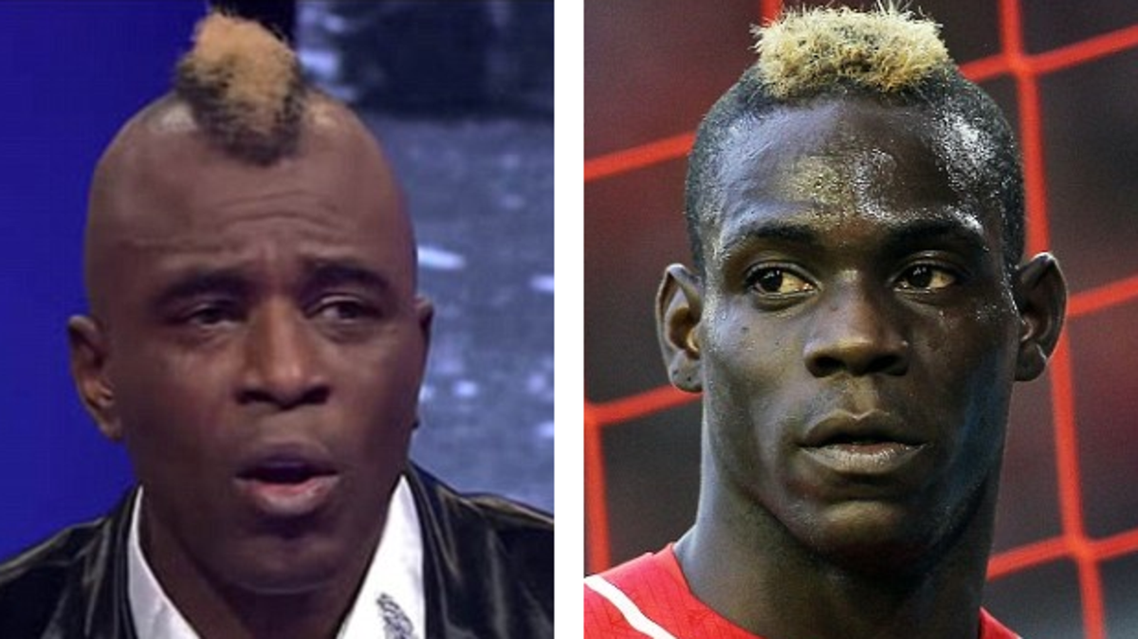 Is it him? Balotelli lookalike sparks social media storm
A British MP tweeted he saw the footballer listening in on a government drug debate at the House of Commons
Liverpool striker Mario Balotelli found himself at the center of a Twitter storm after a British politician tweeted the he saw the footballer during a drug debate at the House of Commons, when in fact it was his lookalike, the Daily Mail reported on Thursday.
Liverpool striker Mario Balotelli has popped in to Commons Gallery to watch the Drug Policy debate -wearing sharp suit, pink shirt &a poppy

— Guy Opperman MP (@GuyOppermanMP) October 30, 2014
Guy Opperman, a British Conservative Party member of parliament, started the storm which quickly spiraled on social media, with some users initially believing it was the football star, before it later emerged that it was dancer Ken Hindus, aged 55, who looks like Balotelli and shares the same Mohawk.
Among the many Twitter reactions, raging between confusion and disbelief, Liverpool expert David Wooding stated his doubt.
Balotelli lookalike in the public gallery for the drugs laws debate. Some MPs think it's actually the Liverpool striker! (Why always him?)

— David Wooding (@DavidWooding) October 30, 2014
Journalsits were also confused about the speculations, as Balotelli was believed to be training in Liverpool.
As the debate escalated on whether it was Balotelli or not, political editor at The Sun Tom Newton Dunn confimed it was just a lookalike.
Can confirm the bloke with the yellow mohican in the Commons gallery is not Mario Balotelli. He's a 55-yr-old dancer. Sorry, @GuyOppermanMP

— Tom Newton Dunn (@tnewtondunn) October 30, 2014
Balotelli's previous unexpected appearances may have led social media users to think it could have been him, the Independent reported.
On previous occasions, the Italian footballer made headlines after setting fire to his own bathroom following a failed attempt at an indoor display of fireworks and he has been known to drive to a women's prison to "look around."