Bedazzled! Lebanese jewelers make $2 mln bras for Victoria's Secret
Each lingerie set contains 16,000 perfect gems and is accompanied by 18-karat-gold-strung jeweled body pieces
This year's edition of Victoria's Secret Fantasy Bras will see models Adriana Lima and Alessandra Ambrosio sporting mirror-image sapphire, ruby and diamond bra sets designed by Lebanese jewelers Mouawad and worth $2 million apiece, People magazine reported over the weekend.
"Words can't describe how excited I was when I received a call from Victoria's Secret to let me know that I would be wearing it," the magazine quoted Ambrosio as saying.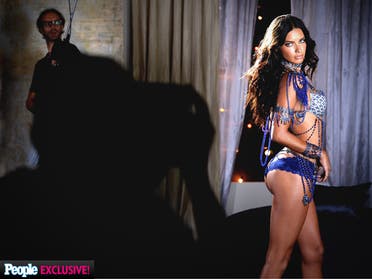 Lima, for her part, said: "This year was even more special because for the first time two of us would be wearing it and the other Angel was my close friend Alessandra. I was super excited. It's so great to be able to share the honor with such a good friend!"
According to the magazine, each lingerie set contains 16,000 perfect gems and is accompanied by 18-karat-gold-strung jeweled body pieces. The pieces took more than 1,380 hours to create.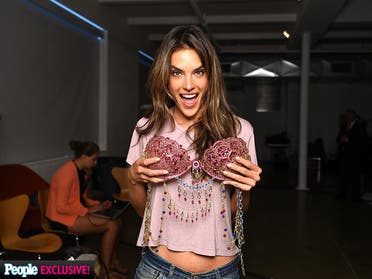 The Lebanese jewelers have designed bejeweled bras for the Victoria's Secret lingerie chain for more than a decade. In 2001, Mouawad made history with a $12.5 million Victoria's Secret bra, considered the world's most expensive by the Guinness Book of World Records.
This year's edition of the show will run in December.