Lebanese woman gives birth to quintuplets
The three girls and two boys were born prematurely but are in 'good health'
She was expecting four children but was surprised to learn she was carrying five, only a few days before giving birth.
Aya Hamad, 24, delivered three girls and two boys – all "in good health" – on Ashourah, the Shiite holy day, reported Lebanon's The Daily Star newspaper.

"I'm very, very happy to have my babies delivered on the 10th day of Muharram [Ashoura Day]," Hamad told The Daily Star. "I have a complete family now."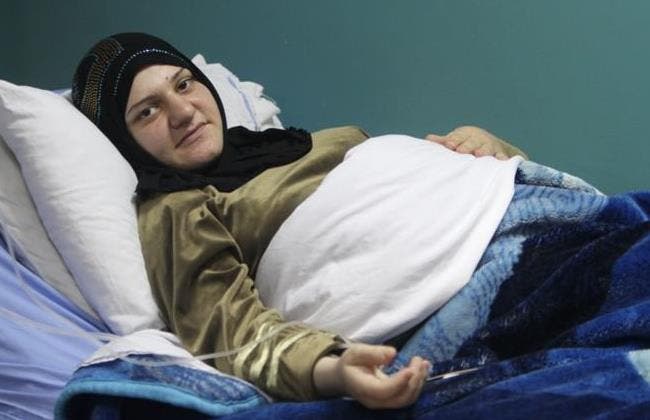 The quintuplets, although born prematurely in the seventh month, weighed between 1 kg and 1.3 kg and were in "stable, good condition," the director of the hospital, Dr. Kamel Yassin, where Hamad delivered her babies, told the paper.
Hamad already has a 2-year-old son from her husband Hussein Fawwaz and said she would need to transform the living room into a bedroom to accommodate the newborns.