Man eaten alive by anaconda for reality TV stunt
The special has already been filmed and both Rosolie and the anaconda are believed to be alright
As if showing a blindfolded man tightrope walking between skyscrapers was not breath-holding enough for its viewers, Discovery Channel has decided this time to feed a man to an anaconda for its upcoming stunt.
Wildlife explorer and filmmaker Paul Rosolie, 26, wears a newly-developed, custom-made "snake-proof suit" and enters the mouth of the Amazonian snake, the largest of its kind in the world.
The special has already been filmed and both Rosolie and the anaconda are believed to be alright.
The network released a trailer for the new program called Eaten Alive, which will be airing on Dec. 7, showing Rosolie and his team tracking down an anaconda of a large size.
Rosolie is then filmed wearing a bulky suit including a breathing apparatus and a thick rope – through which he will be apparently pulled out of the beast's mouth.
"We're going to make me as appealing as possible so the snake just says, 'Well, I got this big thing here, I may as well eat it,'" Rosolie says on the promo before approaching to an anaconda.
Although it has not provided detailed information, the trailer already managed to anger conservationists and animal lovers who slammed the stunt has an act of "animal abuse."
A Change.org petition has been circulating online calling for the cancellation of the show and asking people to boycott the Discovery.
"This is animal abuse to the highest degree and absolutely disgusting, and could kill the snake - an adult green anaconda cannot fit the width of an adult man's shoulders into its body."
American-based animal rights group, People for the Ethical Treatment of Animals (PETA), has also criticized the network and its new entertainment stunt in a statement released by the magazine US Weekly.
"Not only does this publicity stunt sound far-fetched, it would be lethal for the snake," said Delcianna Winders, PETA's Deputy General Council.
"Shame on this pseudo 'wildlife expert' for tormenting and likely killing an animal for a thrill, and shame on the Discovery Channel for giving him the incentive to do it."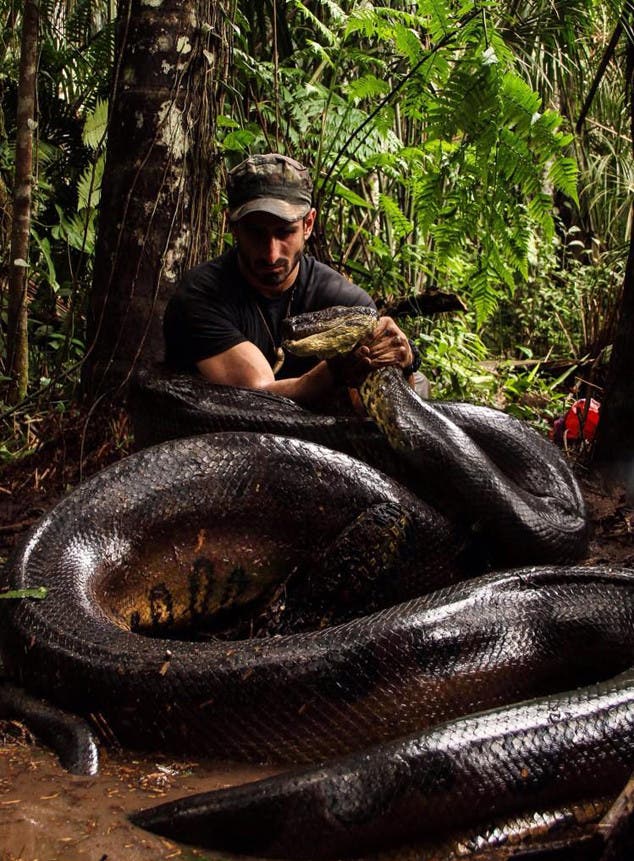 However, in a blogpost on his website, Rosolie reassured viewers that no harm would come to the anaconda.
"For those worried about animal cruelty, I invite you to research my work – read my book. Then ask yourself: would this person ever hurt an animal?" he wrote.
An ardent conservationist, Rosolie released a book, Mother of God: an Extraordinary Journey Into the Uncharted Tributaries of the Western Amazon, earlier this year speaking about his experience in the Amazon.
'Within the first five minutes of being in the forest, I realized that all the hype I had absorbed as a kid about rainforests was nothing compared to the reality. I knew that the jungle was where I belonged,"' he wrote in his memoir.