Al-Qaeda leader featured in Turkish hair-removal ad
Marketers found the photo on a popular Turkish social media site where images of Mohammed were used for comic purposes
A Turkish cosmetics company came under fire after using a photo of an al-Qaeda terrorist as a cover for a hair-removal product, Turkey's Hurriyet Daily News reported.
A photo of former al-Qaeda leader Khalid Sheikh Mohammed, who alleged in 2007 he was a mastermind behind the September 11 attacks, was juxtaposed next to a slogan that read: "Waiting won't get rid of that hair!"
The photo is believed to have been taken in 2003 during Mohammed's arrest.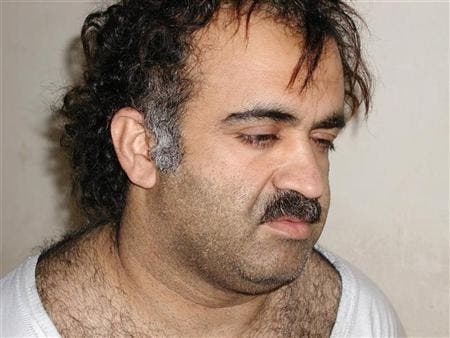 "We didn't know that he was a terrorist. This image is in popular use in Turkish memes on the Internet. The guy is quite hairy, so we thought his body was a good fit for our ad," Mehmet Can Yildiz from the cosmetics company, told Hurriyet.
Marketers found the photo on a popular Turkish social media site where images of Mohammed were used for comic purposes.
"Several popular caps [humorously captioned images] were produced with his photo. Most were related to insomnia," he said.
"We didn't want to imply anything political. We didn't know that it could become an international story. I repeat: We featured him for his hair, not terrorism," Yilidiz reassured.