Fancy a cuppa? World's largest tea bag tours Saudi Arabia
This event coincided with the launch of the company's latest innovative product "Full Leaf Tea Bags"
A Saudi company has recently registered its brand "Rabea Tea" in the Guinness World Records, breaking a new record: creating largest tea bag in the world.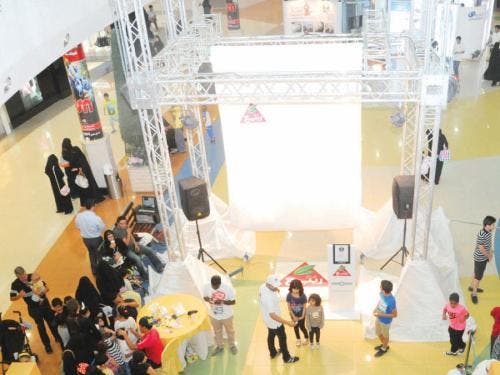 A certified adjudicator from the Guinness World Records arrived from New York for the occasion in Saudi Arabia.

This event coincided with the launch of the company's latest innovative product "Full Leaf Tea Bags."

The company, Ahmed Mohamed Saleh Baeshen & Co., was able to break this new world record by manufacturing the tea bag weighing in at 250 kilograms, measuring four meters in height and three meters in width, enough to prepare an astounding 100,000 cups of tea.

The bag recently toured the Saudi cities of Riyadh and al-Khobar, offering passersby the opportunity to get a close view of the largest tea bag in the world.
This article was first published in the Saudi Gazette on Nov. 11, 2014.