Muzzled birthday bear sparks backlash against Russian footballer
Kirill Kombarov reportedly hired the muzzled animal, which was dressed in a tie, after he saw it performing on TV
A Russian football player who hired a bear for his son's two-year birthday this week has been heavily criticized, the UK's Daily Mail reported.
Kirill Kombarov reportedly hired the muzzled animal, which was dressed in a tie, after he saw it performing on TV.
The midfielder, who currently plays for FC Torpedo Moscow on loan from Spartak Moscow, posted photos of the animal on his social media accounts, sparking uproar.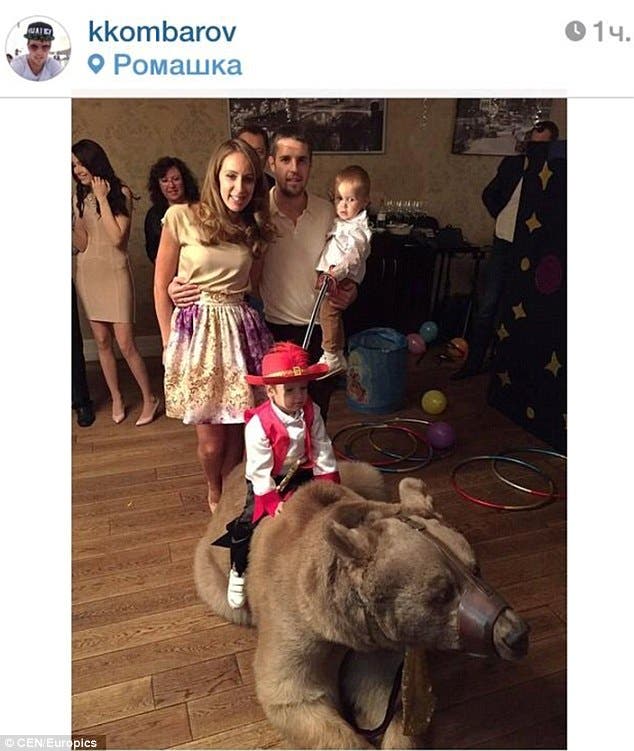 One media user commented, seemingly sarcastically: "A great role model for the fairer treatment of animals."
Another user, Isolde Yevdokimova, wrote: "Foolish - bears are not house pets."
Following rising critisizm, the footballer removed the pictures from his Instagram page.