Spiderman 'exhausted' by Cairo's daily life
Pictures of a man in a Spiderman costume going around Cairo and experimenting everyday life activities have gone viral
Pictures of a man in a Spiderman costume going around Cairo and experimenting everyday life activities have gone viral on the Internet this week.
The idea of a superhero roaming around Cairo was suggested by Hossam Atef, who wanted to highlight the struggle Egyptians endure daily.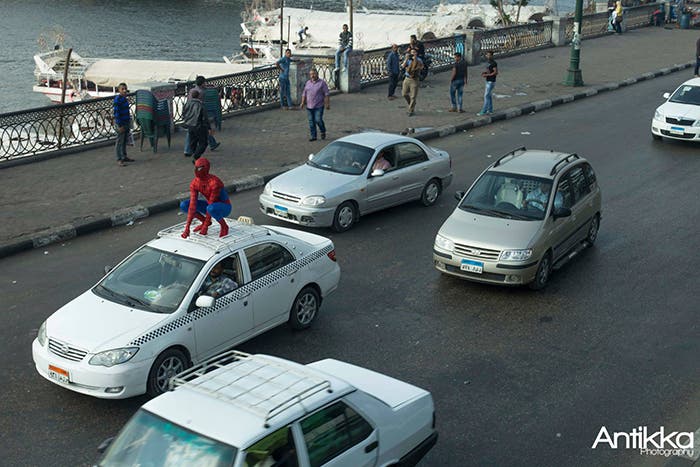 "We thought if Spiderman spent a normal day of an Egyptian's life, what would happen?" Atef, who is a freelance photographer, told Egypt's Al Ahram Online.
"All Egyptians are superheroes for enduring these difficulties every day," Atef added.
Cairo was ranked 122 out of 140 cities around the world in the 2013 Global Livability Ranking conducted by the Economist Intelligence Unit (EIU).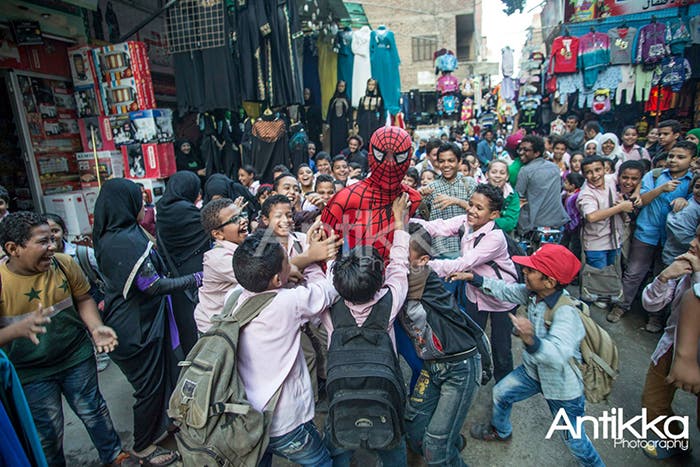 In the pictures, Spiderman can be seen in popular areas of the city including Boulaq El-Dakrour, Sayeda Zeinab and Talbeya.
The superhero is also pictured playing with children and taking public transportation.
But after four days of running around the city, the superhero quickly became "exhausted."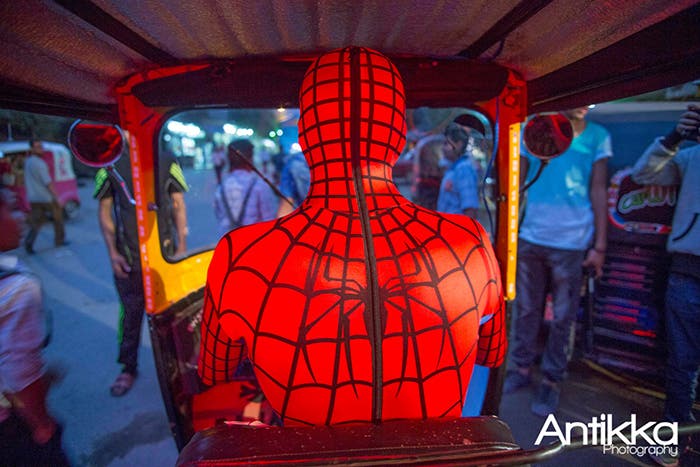 "He became exhausted!" Atef Saad, who plays Spiderman on the streets, said.
"Even Spiderman could not take it in," Saad added.