UAE students unveil $3 m solar car for January race
The Abu Dhabi Solar Challenge will run from January 16-19
Not only is the UAE capital, Abu Dhabi, hosting its first ever "solar challenge" this upcoming year; the country will also be competing in the race.
A team of 30 young engineering students from the Petroleum Institute (PI) unveiled this week a $3 million solar-powered car that will represent the United Arab Emirates in the country's first ever solar car competition.
"We are honored to carry the UAE flag and compete against talented, international teams from around the world here in Abu Dhabi," team leader al-Taqa al-Hanaee, 23, told Gulf News. "While this is the first time we have entered the solar challenge, we have built a fast, cutting-edge car that has a strong chance to win."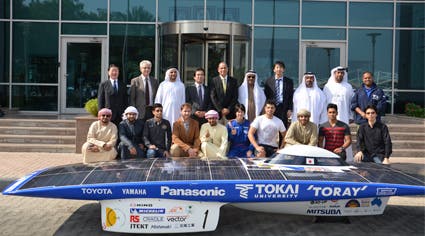 "Our team has been training for months. We are fine tuning the motor, making last-minute adjustments and, of course, practicing our driving skills. We have worked extremely hard and are excited to compete and make the UAE proud," al-Hanaee added.
The Abu Dhabi Solar Challenge (ADSC) competition, held from January 16-19, 2015, will host 20 international university solar car teams from Australia, Europe, America and Asia. The teams will race in their high-tech vehicles across 1,200 kilometers in Abu Dhabi.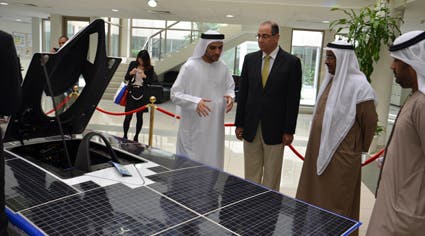 The solar cars are not commercially viable but will contribute in the enhancement of research and development in sustainable transportation and will help promote energy efficiency.
The four-day event is jointly organized by the Innovators Education Foundation and Professional Sports Group and is sanctioned by the International Solarcar Federation (ISF). It will coincide with the Abu Dhabi Sustainability Week, a government initiative to address the challenges affecting energy, water and sustainable development. The event is also scheduled to end at the inaugural ceremony of the World Future Energy Summit.