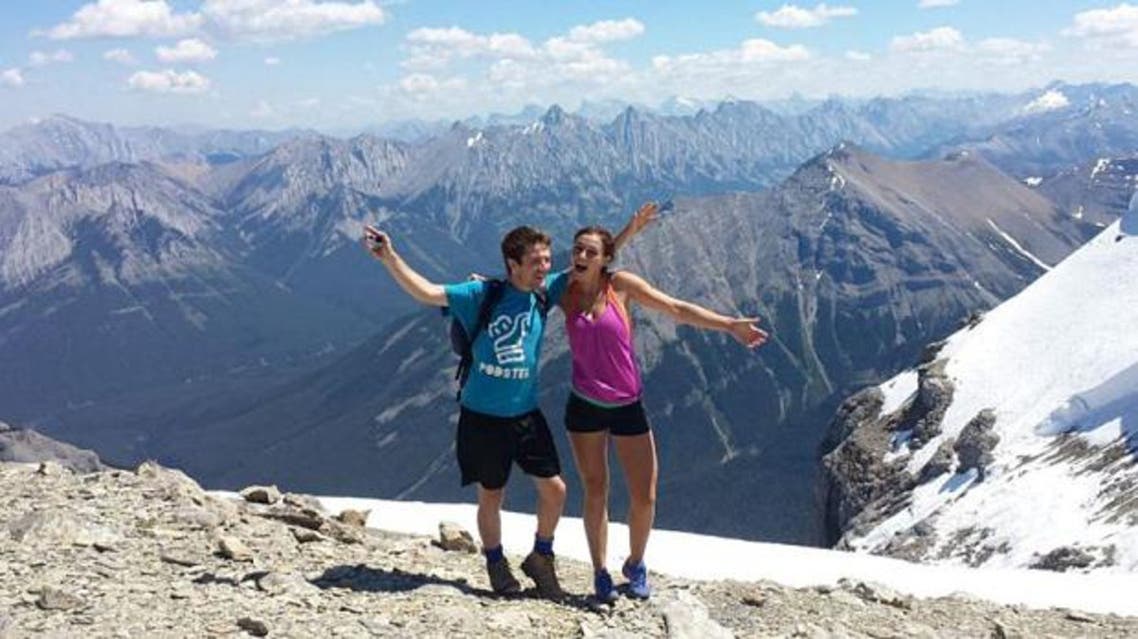 Modern-day Phileas Fogg? Briton hitchhikes across America using Tinder
He matched with 3,766 people and traveled 12,000 miles across the U.S. depending on free lifts
Tinder is not only for love seekers; it is also for young backpackers seeking hitchhiking adventures.
At least that is what a young Briton, Daniel Beaumont, proved lately after he reportedly traveled across 7,500 miles in North America using free lifts offered by a succession of women he "matched with" on the infamous dating phone app.
Beaumont, 24, began his hitchhiking journey in May this year on his way to attend a wedding in British Colombia, Canada.
Using conventional hitchhiking methods, Beaumont, a 24-year-old finance graduate, spent three months traveling almost 5,000 miles across Canada.
"I started out the old-fashioned way – thumbs up at the side of the road, car after car rejecting me, storm after storm drenching me, can after can of cold beans for dinner," he wrote on the Business Insider website.
"The novelty quickly wore off."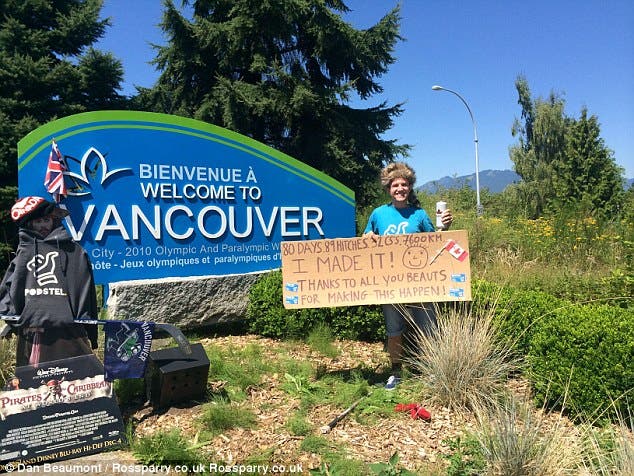 Playing around on his phone app one day, Beaumont had an epiphany.
"I noticed I was getting quite a few matches. As I tucked into my 27th can of warm tuna, my most creative moment of the trip so far hit me: Why don't I use Tinder to get car rides across America?"
Beaumont had had downloaded the app months earlier but never got around to use it. He then changed his bio to: "Nomadic traveler of 2 years from Britain. Currently hitchhiking 12,000 miles in North America. Trying to get by through the generosity of wonderful people. Need to reach New York City by early November. Can you help me get there?
The results were astonishing. The traveler matched with 3,766 curious people on the app, which basically users GPS to match people locally.
"Tinder has this reputation as a pick-up site, but I was trying to use it in an alternative way," Beaumont told Mail Online.
"I made my choices of possible match quite broad. I wasn't necessarily looking for dates so I had opted for quite a broad age range, looking for women aged between 18 and 50 who were located within five miles of me."
The first woman he met offered him a four-hour drive from Edmonton in Alberta, Canada to Banff National Park down south.