Top 10 Muslim women that made headlines in 2014
As the final chapter of 2014 comes to a close, some Middle Eastern women have risen to the forefront
As the final chapter of 2014 comes to a close, some Muslim women have risen to the forefront in their shredding of stereotypes by showing the world a courageous, unyielding side.
Below are Al Arabiya's top Muslim women of this year, in no particular order:

1- Maryam al-Mansouri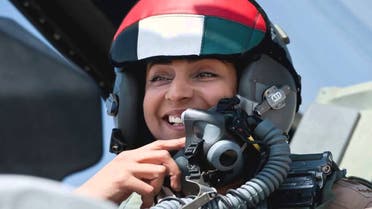 Mansouri, an Emirati female fighter pilot, became widely known for flying her F-16 to lead the UAE's air strikes against the Islamic State of Iraq and Syria (ISIS) radical group in Syria in September.
"For sure, she changed the stereotypical image of how Muslim women are seen on a big scale. Even though Muslim and Arab women have created many achievements, media play a big role in fermenting such stereotypes," Mohammed Ayesh, head of the communications department at Sharjah University, told Al Arabiya News.
He added: "She put forth a progressive sample of what Emirati women can do in different fields including defense and military. She is an honorable Arab women."
2- Female Peshmerga fighters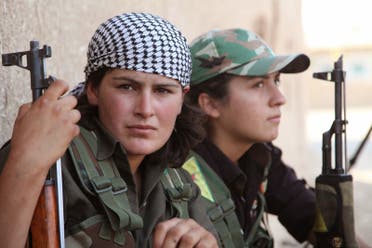 With ISIS continually dominating headlines this year, the international media zoomed its lens closer and closer to see feminine faces of Kurdish women who proudly used their weapons against the radical group. They are the fearless Peshmerga women fighters in Iraq and their counterparts who joined the Syrian Kurdish women's self-defense force, known by its Kurdish acronym (YPJ).
"In 2014, for the first time, Kurds were praised in the media for resisting ISIS's occupation of their land as well as their extremism," said Ava Homa, a Kurdish-Iranian Lecturer at Toronto's George Brown College.
Homa, who also authored "Echoes from the other Land" - a book on the daily struggles faced by Iranian women - said Kurds have long been neglected by the international media.
"Kurdish female fighters are not a new phenomenon in Kurdish history but media highlighted it for the time being to praise a moderate version of Islam that empowers women and rejects fundamentalism," she added.
3- Oumaya Naji al-Jabara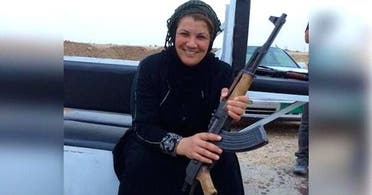 While the Peshmerga ladies took their share in leading the fight against ISIS, in Iraq, a woman and mother-of-four, was honored as "sheikha" - a title given to a tribal leader after she lost her life fighting the militants in the western province of Salah al-Din.
Jabara, who was an adviser to the governor of Salahuddin province, had pictures taken of her holding a Kalashnikov rifle that ended up circulating around the globe in September.
"What the Kobane and Peshmerga women were doing, Oumaya Jabara did on her own in Iraq. She was not accompanied with other hundreds of women. She was married with children, and from a prominent tribe. She was the one offering support to men and not the opposite. On top of that, she was an educated woman," Soha Oda, an Iraqi activist and journalist told Al Arabiya News.

4- Maryam Mirzakhani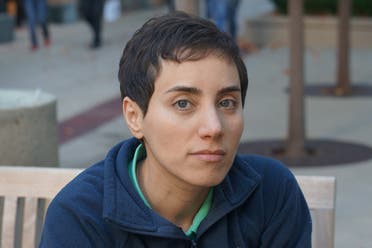 In August, Mirzakhani, a Iranian-born Harvard-educated mathematician and professor at Stanford University in California, became the first woman to win a prestigious global prize known as the Fields Medal, also widely described as the "Nobel Prize for math."
While Mirzakhani breaks a sexist stereotype also found in the West that women are not good in math, Homa considers Mirzakhani as validating some perceptions of Iranian women.
"There are two contradictory images of Iranian women floating around in the international media: the common stereotype is that of the oppressed woman, stoned and silenced - like Sakineh Ashtiani - and at the other end of the spectrum is the less common image of the empowered women, educated and strong, like Shirin Ebadi, the Nobel Peace Prize winner or Maryam Mirzakhani, the Nobel Mathematics Prize winner."
She added: "Both these images are extreme and the majority of the women living in the country where I was born and raised live somewhere in between."

5- Sayeeda Warsi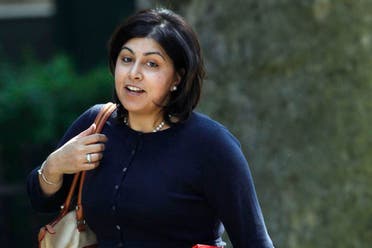 Warsi, who was the first Muslim minister to sit in the British cabinet, made headlines when she resigned over London's unconvincing stance on the Gaza conflict in August.
But when she made headlines "it did not change anything," Mudassar Ahmed, a political media analyst and chief executive of London-based PR agency Unitas, told Al Arabiya news. "It is a sign that you have no chance in having any real influence on the situation," he added.
More than 2,200 people, the vast majority of them residents of the Gaza Strip, were killed when Israel launched a military operation which it called "Operation Protective Edge" in early July.

6- Somayya Jabarti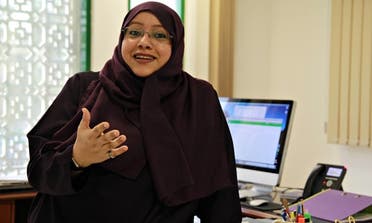 In Saudi Arabia, one women made international headlines when The Saudi Gazette newspaper appointed in February the country's first female editor-in-chief, Jabarti, in what has been called a "historic" move in the conservative kingdom.
"The appointment of Somaya Jabbarti as Saudi Arabia's first ever female newspaper editor in chief was positively received as a step in the right direction. However, before I talk about what it means in terms of women's rights, it is important to stress that Somaya is a very capable journalist and has years of hands-on experience," said Faisal J. Abbas, Editor-in-Chief of Al Arabiya News.
"She started off her career at a time far more challenging to women and with her at the helm of one of the kingdom's two main English-language dailies, I hope to see more capable, professional and hardworking women in more leadership positions across different industries in Saudi Arabia," said Abbas, adding that "as far as women influencers in 2014 go, I think Somaya rightly deserved a position on the list."

7- Hind al-Fayez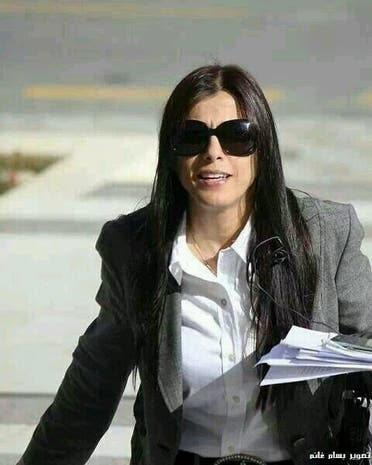 In early December, al-Fayez, a Jordanian lawmaker, erupted in anger as she defended herself against claims that her seat was allocated through non-democratic means. This prompted a fellow parliamentarian to yell "sit down Hind!" several times, leading the proliferation of sarcastic memes on social media.
"She is a woman acting with full liberalism in a country that is still conservative," Raed Omari, a Jordanian columnist, told Al Arabiya News. "The fact that she belongs to a major conservative and pro-regime tribe in Jordan [al-Fayez] yet adapting the left-wing ideology is something alluring in itself."
He added: "A great deal of Hind's popularity lies in her resilience as a female in face of male Chauvinism. Don't forget that women rights is a major issue in Jordan. It is an appealing issue too."

8- Samereh Alinejad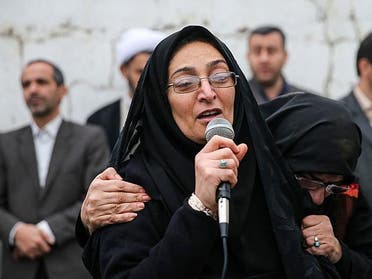 Alinejad made headlines around the world when she spared the life of her son's convicted murderer with an emotional slap in the face as he awaited execution with the noose around his neck.
While Iran has been criticized for its excessive use of the death penalty, Alinejad's pardon was hailed by many not only in the Islamic republic itself but by others in the international community.
"Many supported her in Iran. It inspired some Iranians, who forgave other killers," Masoud Alfak, a Swedish-Iranian journalist, told Al Arabiya News. "This has also reflected internationally because of [widespread] media coverage, especially that the execution was to be done publicly."

9- Malala Yousafzai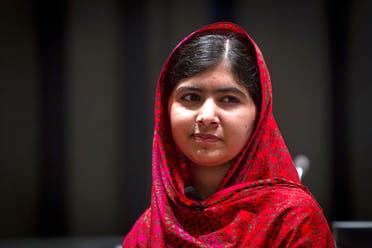 Yousafzai who is known the world over for her fight for girl's education in Pakistan, almost gave her life for her cause after the Taliban shot her in 2012 when she was only 14 years old.
In March, she published her book: "I am Malala" and in October was announced as the co-recipient of the 2014 Nobel Peace Prize, the award's youngest ever recipient.
"Malala has a huge symbolic value," Mudasar said. "She is a very inspiring figure for Muslims and others alike. She paints the narrative that there are Muslims that are working on the issue and taking huge risks on issues such as women's rights. So I think because of that, she is a very powerful figure."
10- Mona al-Beheiri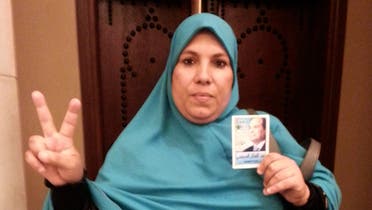 The last woman on this list does not necessarily measure up to the heavyweight achievements of the top nine. But with her rudimentary English, Beheiri, who is known for her "Shut up your mouse Obama" protest line that was filmed and went viral online, became a sensation in the Arab world for her apparent endorsement of a commonly-held view.
Her "Sisi yes. Sisi yes. Mursi no. Mursi no," chant also inspired others to have these words printed on t-shirts.
"The media used her because she was a simple woman muttering broken English words," Mahmoud Hasouna, managing editor of the English-language daily al-Khaleej Times, told Al Arabiya News.
"She became a joke," the Sharjah-based editor, who is also Egyptian, said, describing her as a "not so honorary example" of people in his country. But Beheiri nevertheless rose to fame.