'Batman' swoops in as Cairo's caped crusader
After Spiderman made an appearance, Batman is the second superhero to land in the busy capital in less than two weeks
It seems that Cairo is the new hotspot for superheroes this month. After Spiderman made an appearance, it's now Batman's turn to experience daily life in the busy Egyptian capital.
Pictures and videos of a man in a Batman costume wandering around Cairo, which are available on Facebook, were posted this week by Egyptian photographer Hossam Atef.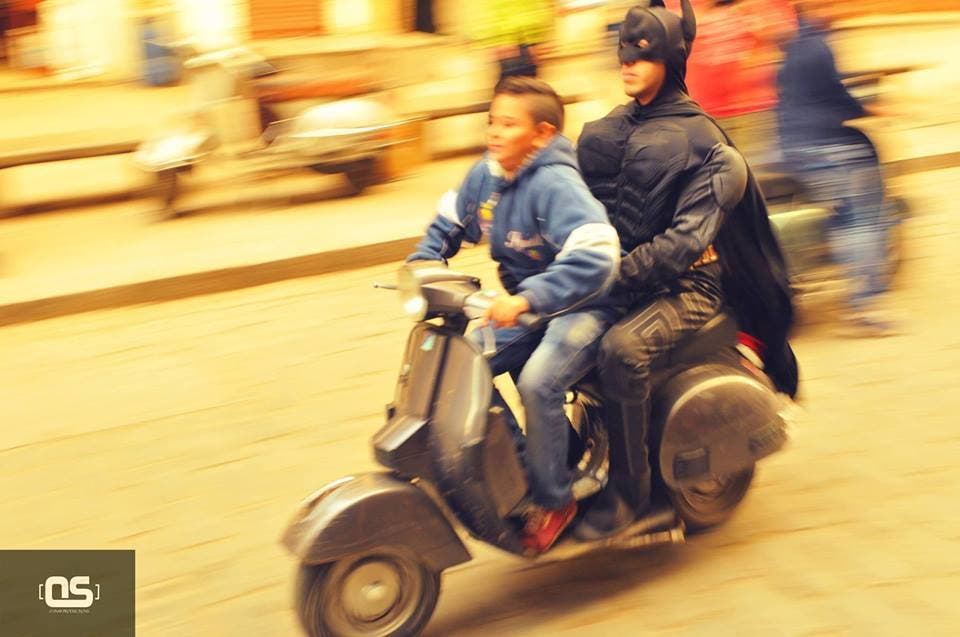 The content, which was posted by Batman Egypt, shows the superhero dancing in the streets, posing in front of iconic buildings and riding a Vespa.
Only a week ago, pictures of a man in a Spiderman costume going experimenting everyday life activities in Cairo had emerged on the Internet.
The pictures were also taken by Hossam Atef.