More than 6,000 flock to Nike's #WeRunDXB race
Qatari Olympic champion Mutaz Essa Barshim, who gave a pep talk ahead of the race, cheered the runners
More than 6,000 UAE residents and locals took part in a 10-kilometer run organized by sports giant Nike in downtown Dubai on Friday as part of the global We Run Nike series.

Qatari Olympic champion Mutaz Essa Barshim, who gave a pep talk ahead of the race, and cheered the thousands-strong runner troupe.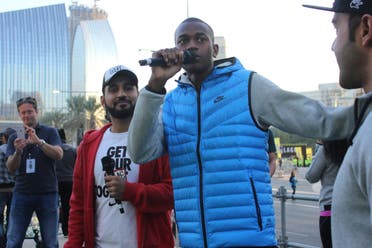 The bronze medalist was in awe of the diversity of the runners, both amateur and competitive, who got up as early as 5:30 a.m. to run the 10-km race course.
Read also: Dodging Egypt's obstacles, meet the Cairo Runners
"The atmosphere was fantastic; there was so much positive energy with all the participants motivating each other every step of the race", Barshim said.

By 6:15 a.m., the scenic Mohamed bin Rashid Boulevard boulevard flowed with crowds wearing the race's official neon-yellow shirt, as they made their way to the event village where they took part in warm-up exercises.
Thousands take on the #WeRunDXB race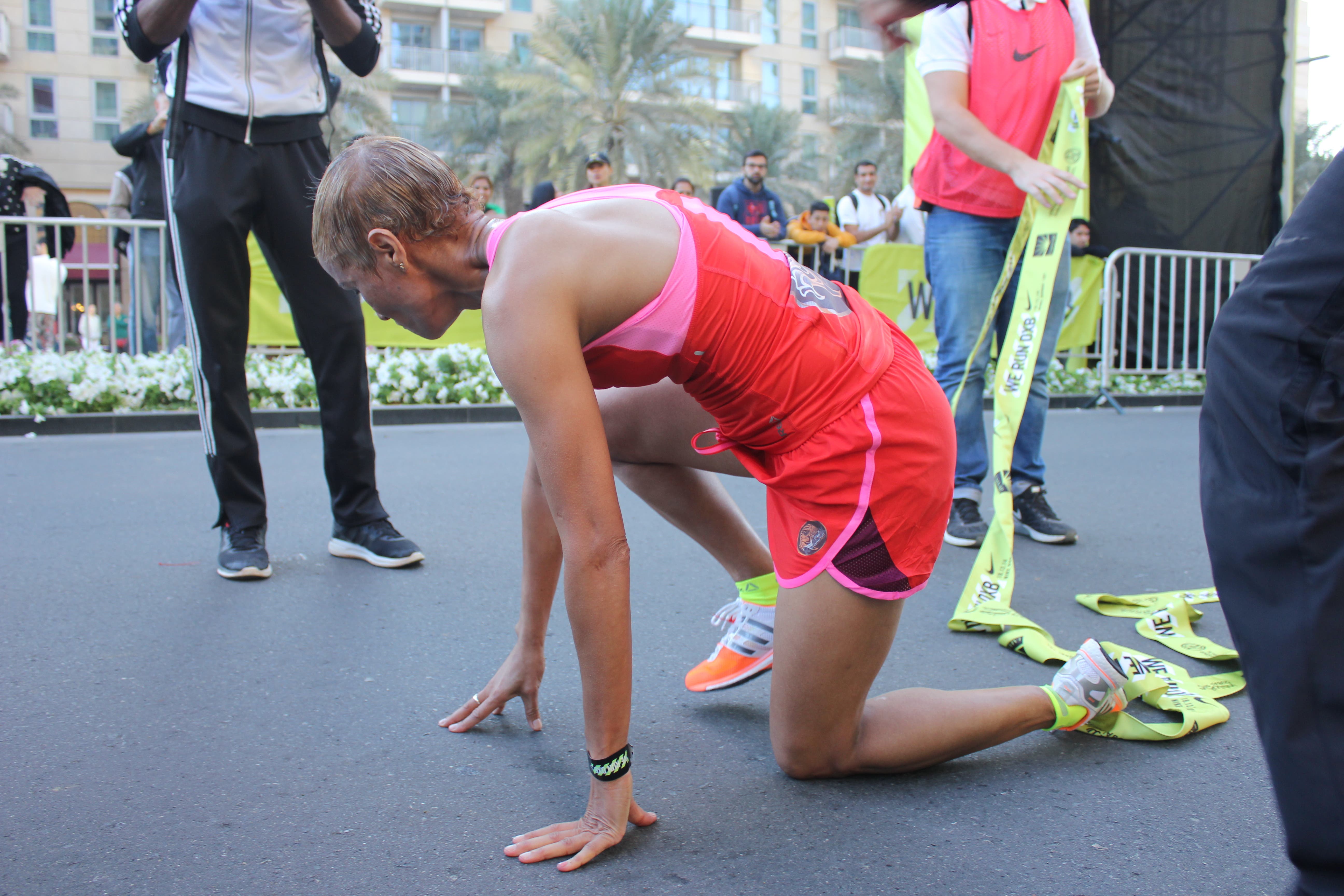 The 10-km course took runners through the boulevard as they ran around the iconic Burj Khalifa and the Dubai Mall buildings.

The first runner to reach the finish line arrived earlier than the estimated 8:05 mark.

French runner Latifa al-Saroukh, the first woman to reach the finish line, arrived shortly after her male counterpart to a jubilant crowd of supporters.
"Mashallah, we thank god," Saroukh – Arabic for rocket- said in comment about the race as Al Arabiya News caught up with her shortly after she crossed the finish line.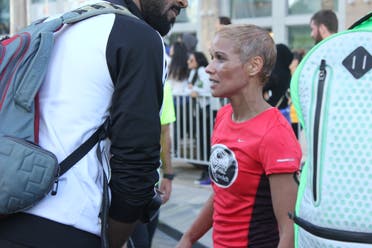 The race catered to not only competitive or professional runners, who with the aid of pacers were able to finish the race at a time they have set for themselves, but also families.

At least two baby strollers were spotted on the course with one parent pushing the toddler while the other ran alongside them.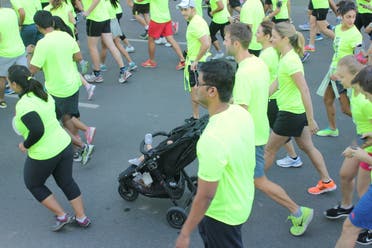 "To see so many thousands of people from all ages and walks of life pushing themselves after weeks of training is something truly inspiring," Barshim said.

Ahead of the race, Dubai's Nike Running Club organized several runs to prepare the city's residents for the event.

The running culture in the Middle East "has grown so rapidly in the past couple of years," Barshim told Al Arabiya News.

"I am happy to see this, and hopefully, I want to see more [events] like this in the region."

For four weeks, participants took part in personalized training programs in a journey that was part of Nike's Dawn Runners Series which invited runners to partake in training throughout the city.

Dubai will host its 16th annual Standard Chartered Dubai Marathon on January 23 , 2015, and thousands are expected to participate in the race.