Mellow in yellow: Iranian cleric's outfit mocked on social media
Iranian cleric Hoseyn Khademian wore a bright yellow outfit with a matching yellow watch and yellow shoes while appearing on state-run television
An Iranian cleric donning a bright yellow outfit with a matching yellow watch and yellow shoes was mocked by some Iranian users on social media this week.
While Iranian clerics usually dress conservatively in a white shirt and darkly colored cloak, with black or brown shoes, Hoseyn Khademian chose to be different in an all-yellow look during his appearance on state-run television, the Mehr News Agency reports.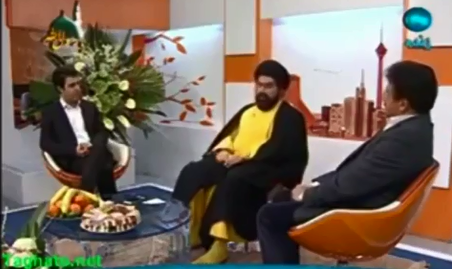 Some Iranians pointed fingers at him for trying to get more publicity, while others chose sarcasm to deride his glaringly yellow garb.
One likened him to a fruit on Facebook: "A combination of black and yellow, exactly like an old banana."
And another Facebook user likened him to a canary bird. "He would have looked more attractive if he had gone for a pink turban as well."
The cleric, however, did not remain quiet as he defended his stance on colors especially that it was not the first time he wore a bright hue.
He said "no drama was made" on a previous occasion when he appeared on TV wearing a pink outfit.
"Compared to that, the color of my outfit is nothing new," he said. "Besides, yellow is as natural as any other color," he insisted.