Obama, Cameron strong 'bromance' in spotlight
Obama described the Conservative leader as 'one of my closest and most trusted partners in the world' and a 'great friend'
U.S. President Barack Obama's warm words for British Prime Minister David Cameron on his trip to Washington made the front pages back home on Saturday, with papers hailing it as a major boost ahead of May's tight election.
At a White House press conference, Obama described the Conservative leader as "one of my closest and most trusted partners in the world" and a "great friend".
He also appeared to endorse Cameron's economic program, noting growth in both the United States and Britain and remarking that "we must be doing something right".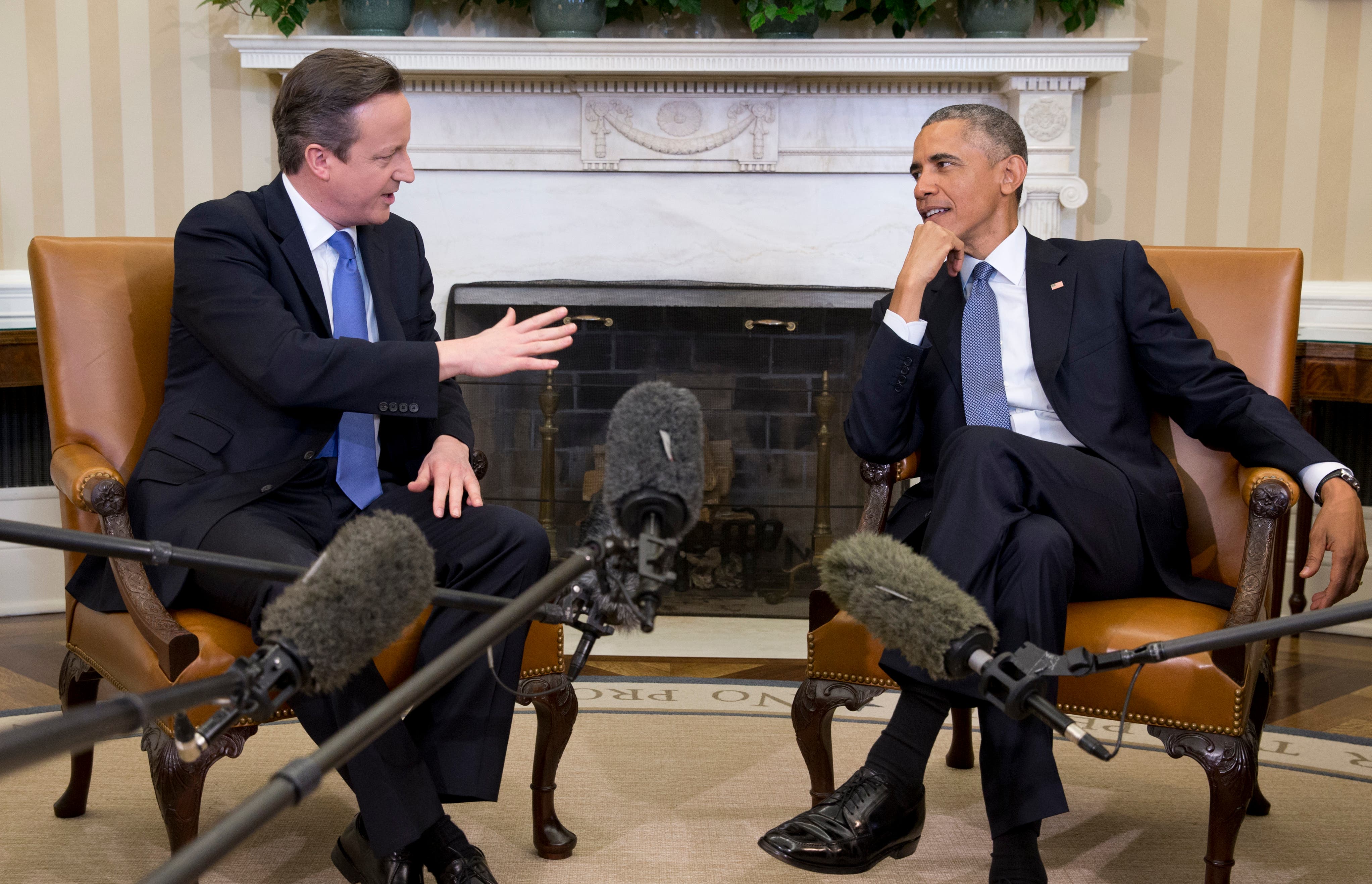 While Obama may have been just being friendly, the Conservative-supporting Daily Telegraph newspaper reported the remarks on its front page as a "huge pre-election boost to the prime minister".
The best-selling Sun tabloid, which also usually backs the Conservatives, ran a page two splash saying: "White House backing for Dave -- President seals PM bromance."
Cameron's party is neck and neck with the main opposition Labour party in opinion polls, but neither looks able yet to win a parliamentary majority, meaning the outcome of the election is wide open.