Beauty contestant attacks winner at Brazil pageant
A beauty pageant in Brazil came to a chaotic conclusion when the runner-up of the contest yanked the winner's crown in a fit of outrage
A beauty pageant in Brazil came to a chaotic conclusion when the runner-up of the contest yanked the winner's crown in a fit of rage over what she claimed was a fraudulent result.
During the coronation ceremony of Miss Amazonas 2015, Miss Amazonas in Portuguese, deflated runner-up Carolina Toledo was caught on camera snatching the crown off winner Sheislane Hayalla's head and then throwing it on the ground.
Audience members watched in horror as the 20-year-old insulted her adversary, pointing an accusing finger in the fit of rage, before storming off stage.
The Daily Mirror reported that the incident had taken place over the weekend at a convention Centre in Manaus, the Amazon's largest city.
Hayalla alleged the pageant was fraudulent and that her rival had bought her way to the title.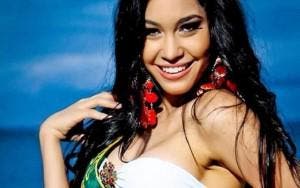 "Money talks in Manaus and I wanted to show the Amazon people money doesn't talk here," Hayalla's was quoted as saying.
"She didn't deserve the title," she said, referring to Toledo.
Toledo said she was shocked over the incident but would not comment further.
"This is an unbelievable feeling," she said.
"I don't have words to explain the way I feel."