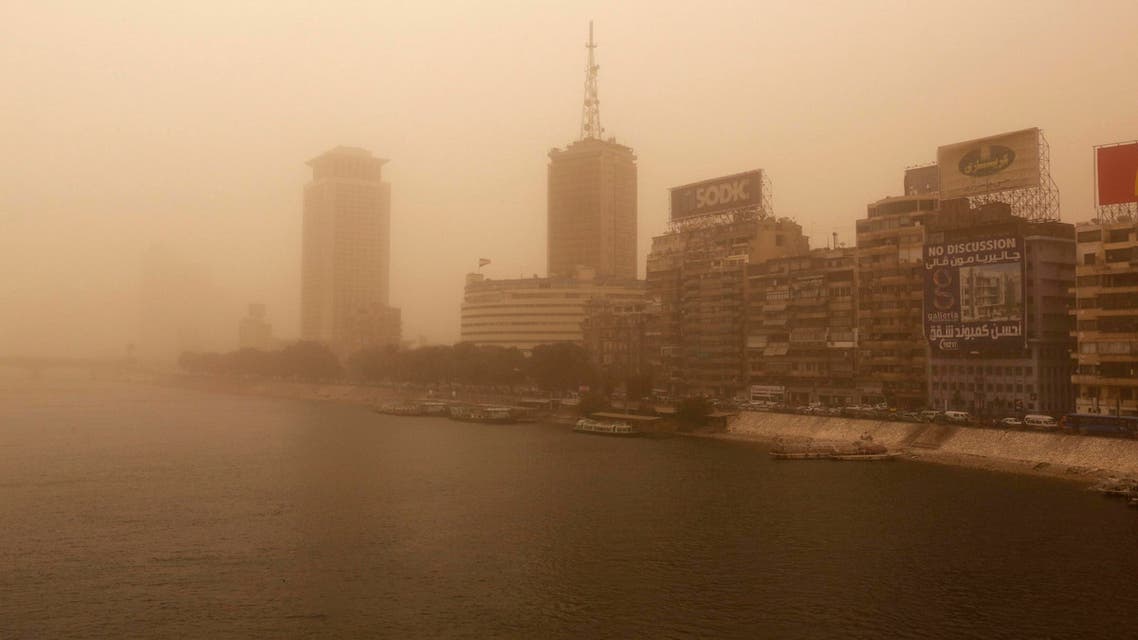 Sky over Cairo turns yellow as sandstorm takes firm hold
Residents of the Egyptian capital woke up to a yellow-tinted sky on Wednesday
Residents of the Egyptian capital woke up to a yellow-tinted sky on Wednesday as a strong sandstorm kept its grip on the capital for a second day.
Dust filled Cairo's morning sky marking the beginning of one of the country's infamous winter windy months.
Early February coincides with the beginning of the Coptic month of Amshir, which is known for its sandy storms.
The sandstorm forced a delay for several flights at Cairo's airports on Tuesday.
During the closure of Cairo's airspace, four flights were diverted to another airport, while a fifth returned to Amman, Jordan, said Ihab Mohieddin, the head of the Egyptian aviation authority, to the Associated Press.
Weather forecasters said the turbulent weather is likely staying until Thursday.