Lebanon to launch Kardashian-style reality show
The girls named Nadine, Alica and Farah, just like the Kardashians, will be living their lives out in front of the cameras
Lebanese television channel LBC is set to release a new Kardashian-like reality television show.
The reality show, which is expected to begin this month, will be called "The Sisters" and will portray the life of three sisters of the AbdelAziz family.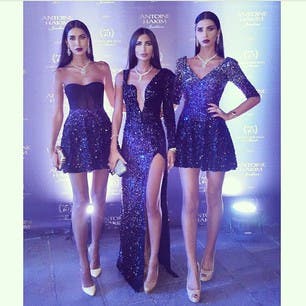 The girls named Nadine, Alica and Farah, just like the Kardashians, will be living their lives out in front of the cameras.
Recently, the trio posted on their Instagram account a video of the trailer with the caption: "soon on LBC sat, watch these gorgeous ladies and their daily life."
In 2013, the three sisters started a blog named "Styleinbeirut," which has become one of the most popular fashion pages in Lebanon with more than 100k real followers.