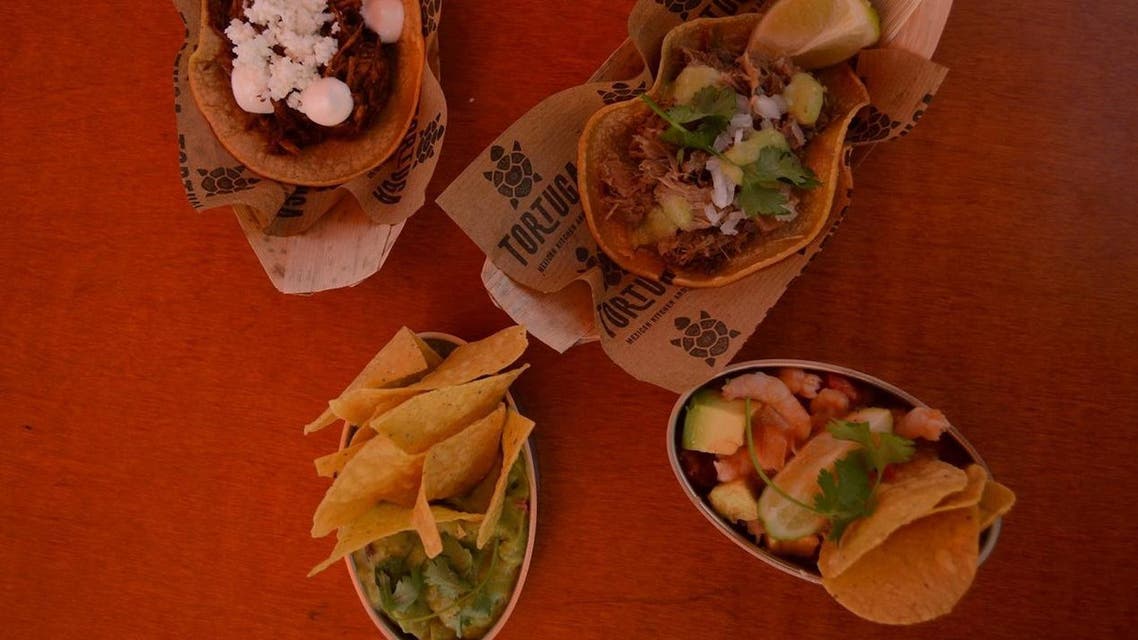 Tacos, noodles and brisket: Flavors of the world at Dubai Food Carnival
From tantalizing tacos to decadent sliders, the carnival is a convergence of world flavors
Tents lined the Dubai International Marine Club as this year's edition of the Dubai Food Carnival kicked off on Thursday, with some of the city's cafes and restaurants presenting menus showcasing a selection of some of their best dishes from around the world.
From tantalizing tacos to decadent sliders, the carnival is a convergence of world flavors representing the broad spectrum of nationalities that call Dubai home.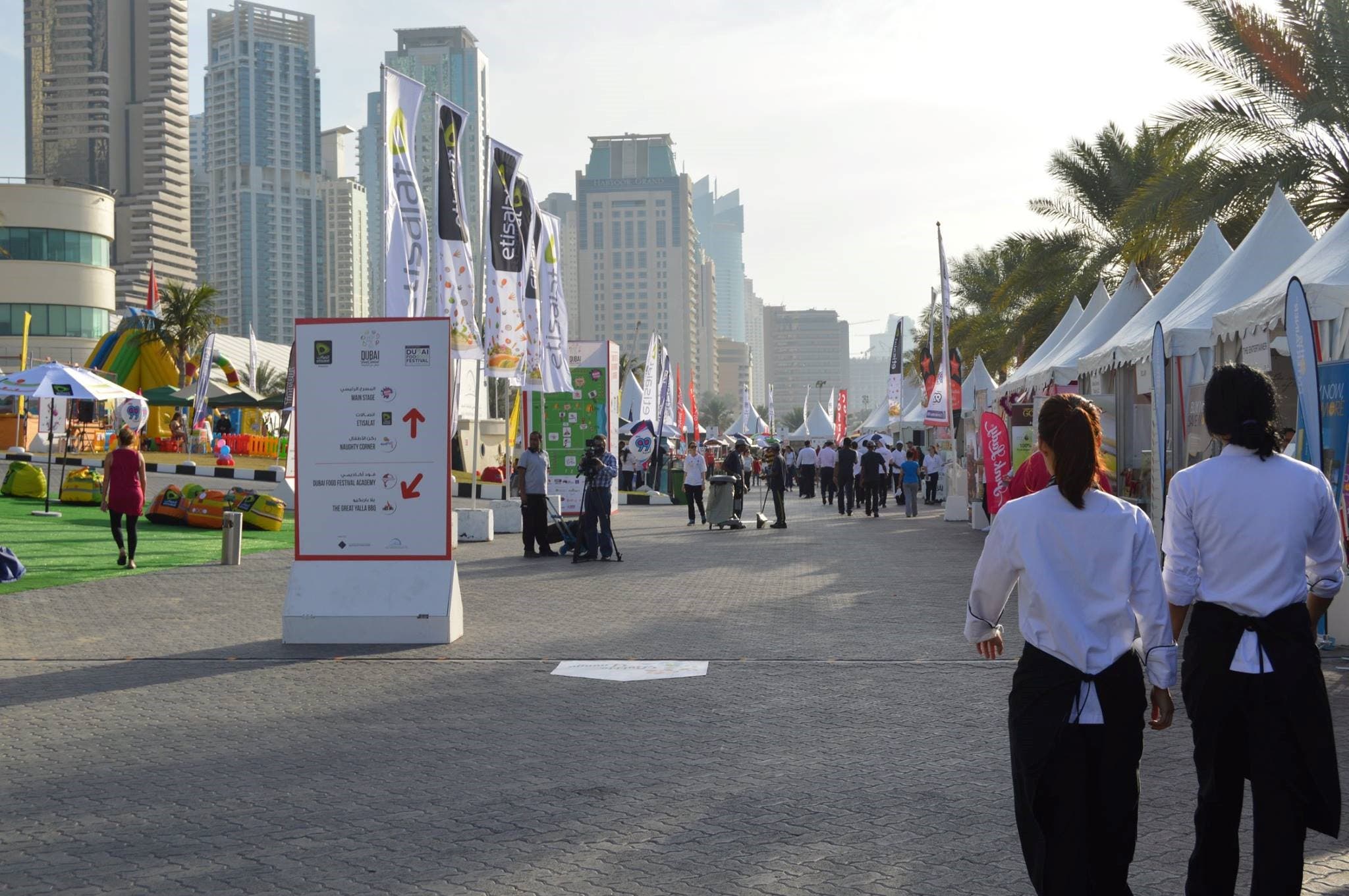 Head Chef Oscar Rito at Tortuga, a Mexican restaurant in the Mina A'Salam hotel, is one of the many chefs showing off what his restaurant has to offer at the carnival.
'A piece of Mexico'
"It's a very exciting event… beautiful to see a lot of restaurants," he told Al Arabiya News ahead of a live cooking demonstration in which he showed a crowd how to make one of his famous tacos.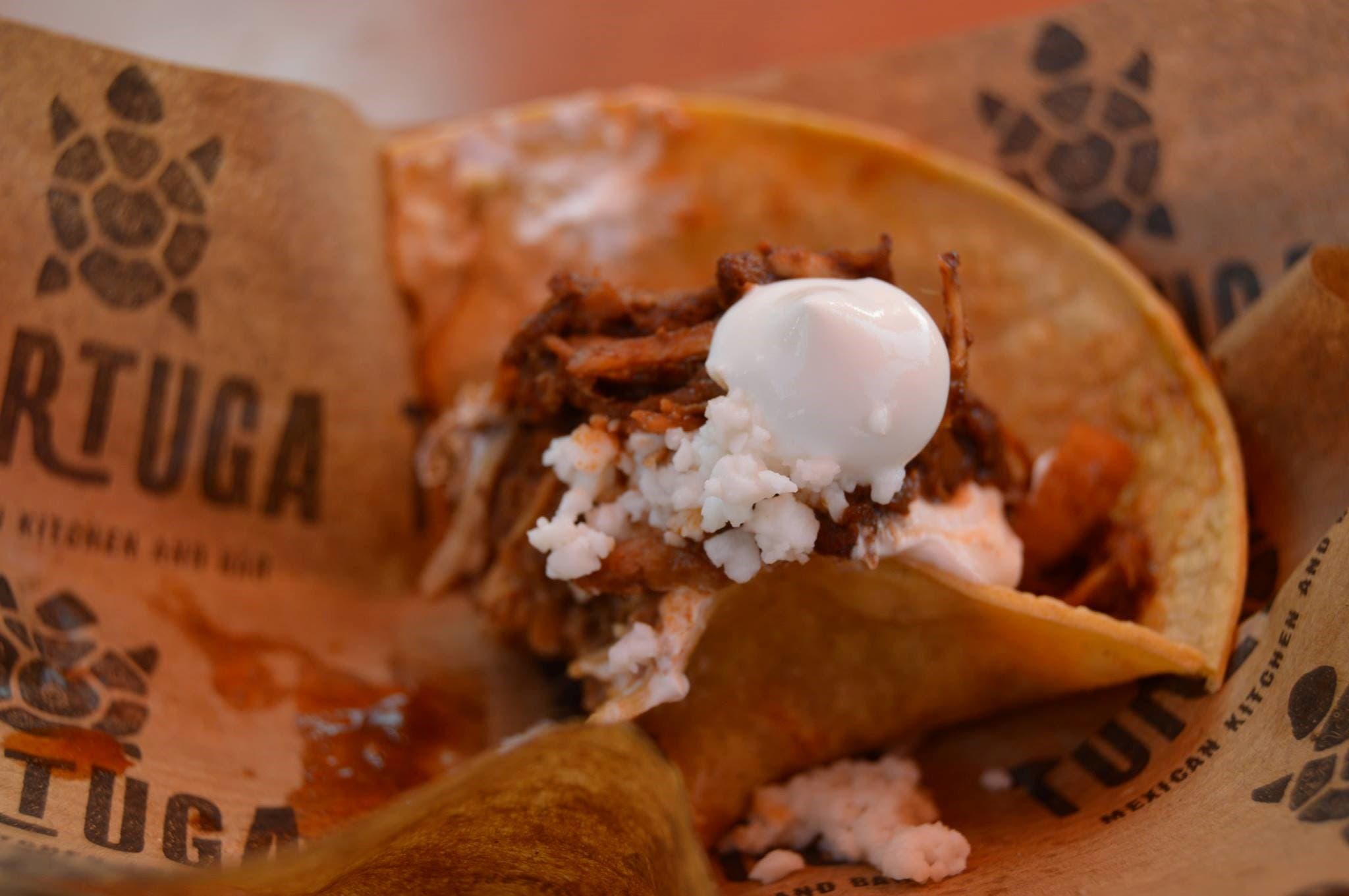 Having arrived from Mexico just a few months ago, Rito is intent on bringing a part of his home to Dubai, in a corn tortilla on a plate.
"Tortuga is a small piece of Mexico," he said.

"We try to make very classic dishes in a traditional way," Rito said, adding that his restaurant imports most of the ingredients from the Central American country.
"Chilies, fresh, smoked, dried, [in addition] to a lot of fresh produce also from Mexico…we are building a traditional Mexican restaurant."
Tortuga's show menu featured favorites like a pulled turkey taco smothered in a sweet poblano mole sauce, Mexico's take on the barbecue sauce in addition to a fresh shrimp ceviche, an excellent indicator of the importance of lime in Mexican cuisine.
The Noodle Stand
Next door to Tortuga is the Noodle House stand, which has been serving its landmark South East Asian dishes in Dubai since 2001.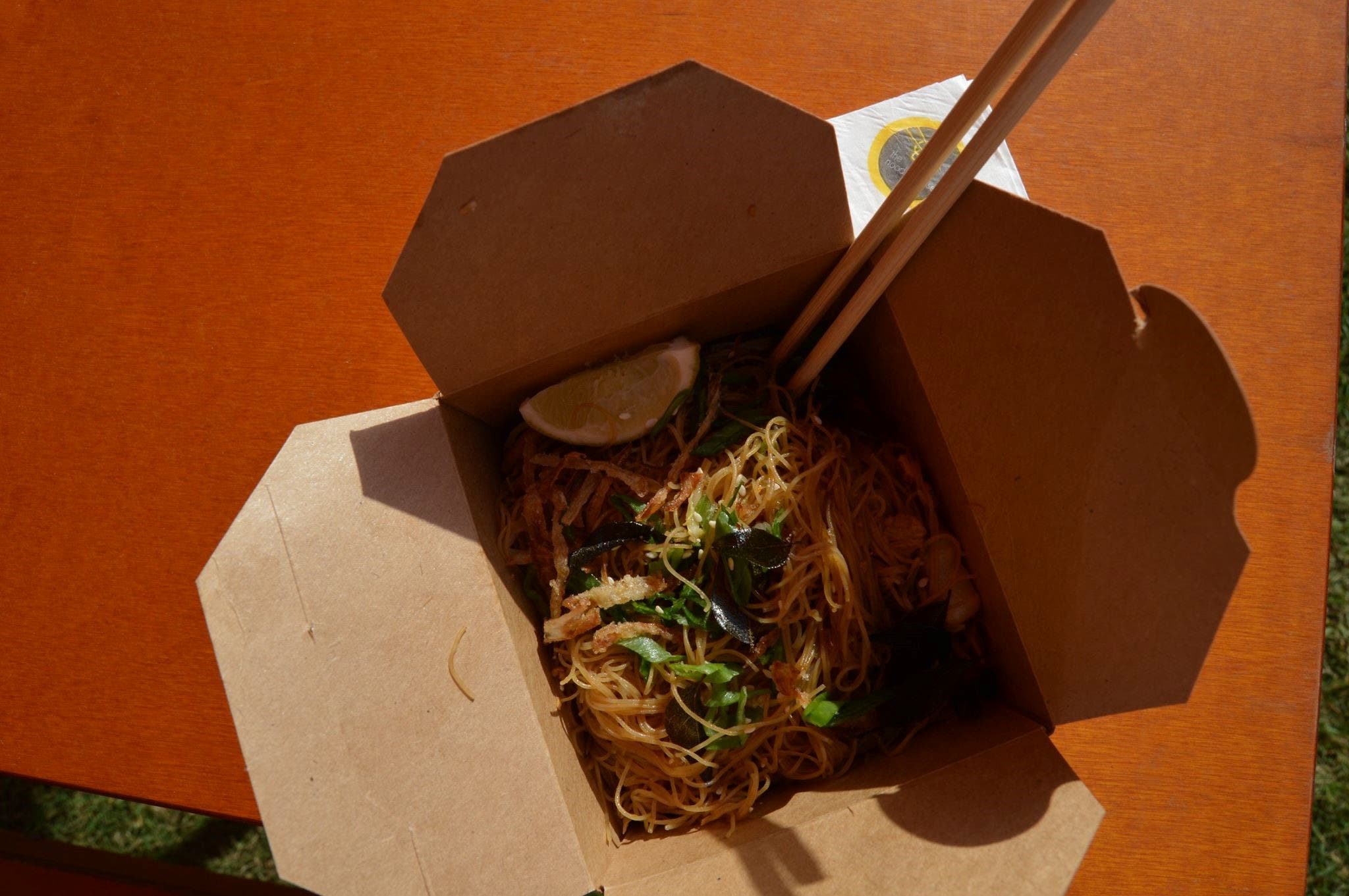 "We only stick with four countries, our concept is to serve up South East Asia, focusing on Thailand, Malaysia, Singapore and
Indonesia," head chef Taufik Sutisna told Al Arabiya News.
Asked if this presented him with a challenge, he said it was the opposite.

"It's easy because people love and want to explore Asian cuisine, we have stuck with the quality," Said Sutisna, who has been with the restaurant for more than 10 years.
He said the Singapore Noodles are the most popular dish on the restaurant's menu closely followed by the Indonesian Bakme Goreng noodles.
Southern comfort food, in Dubai
Close by the Noodle House is a makeshift smokehouse which includes a smoking pit.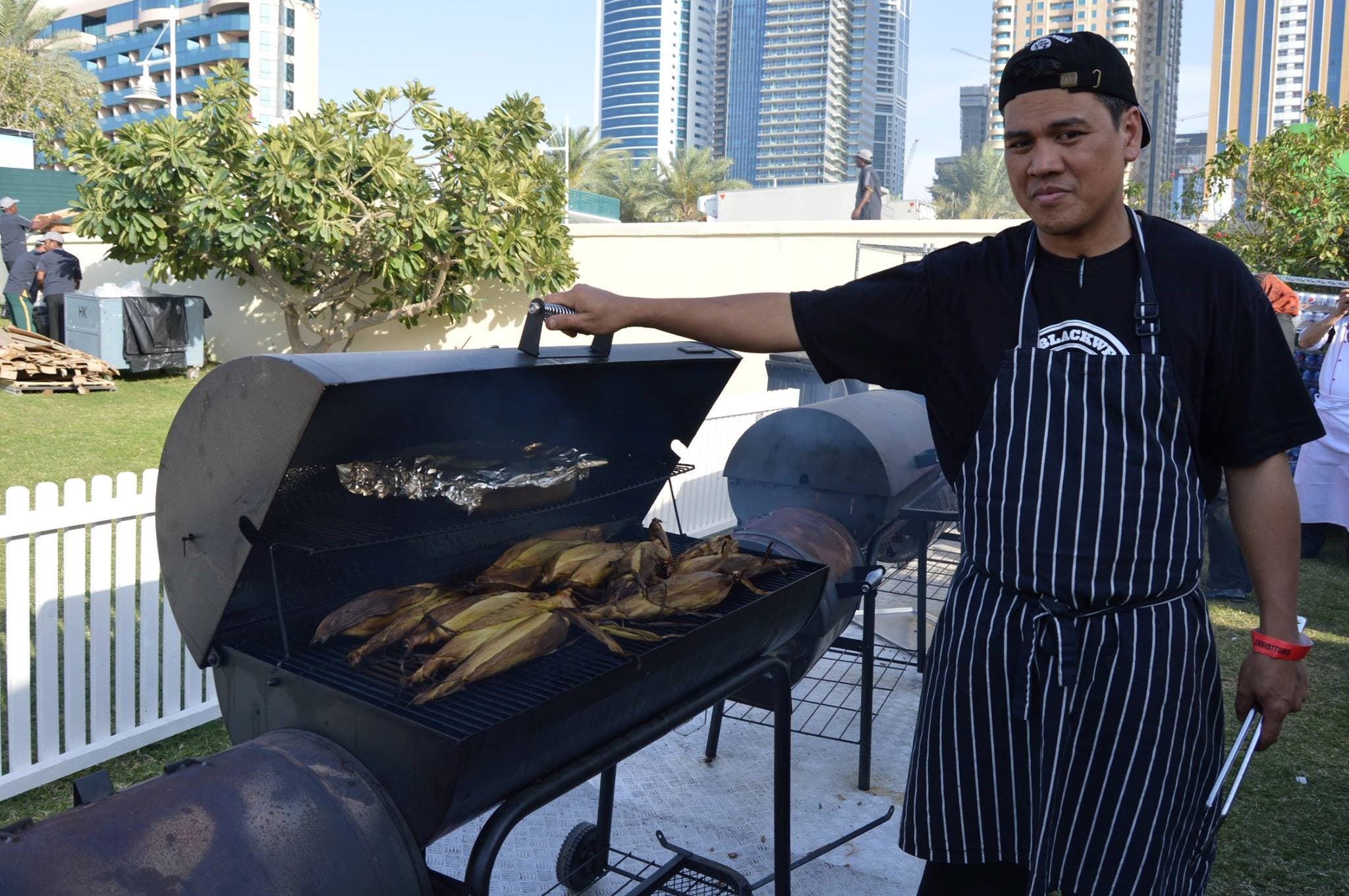 Chef Lawrence Wells says his restaurant Perry and Blackwelder's is the first southern-style smokehouse to bring the American South's flavors to the Middle East. "This is comfort food, nobody's doing what we're doing, we're the typical number one," he said as his kitchen staff loaded piles of cobs of corn into the half-dozen smokers that stood behind him.
"We use 12 different types of wood from America…you never see that in a smokehouse, pit house, or barbecue establishment, because at home it's so regional. So they won't cross those barriers because its taboo, so since I'm in Dubai, why not?"
Chef Lawrence has cooked "all around America, up and down the coastline," including Georgia, North Carolina, and Alabama, states known for southern comfort food.
According to the New York city native, the most popular item on his new Dubai restaurant is the beef brisket which is "cooked slow and low for 22 hours over 180 degrees."
"Our smokers don't have a temperature indicator, it's all in the technique, it's about what you see. I wait for the right color."

Like fellow head chef Rito, Lawrence is fixated with bringing the Southern experience, which goes beyond the food, to Dubai.
"I am an Afro-American by descent, and the soul food and the southern hospitality is something that is my forte, it's a great match."
The carnival is part of the Dubai Food Festival which will run between Feb.6-28, featuring events that project the city's local and international culinary scene.