Joe Biden shows he's truly 'Vice' President
U.S. Vice President Joe Biden was spotted tenderly whispering to new Defense Secretary Ash Carter's wife
U.S. Vice President Joe Biden came under fire during the swearing in ceremony of new Defense Secretary Ash Carter on Tuesday after pictures showed him getting a bit too close to Carter's wife.
Biden briefly stole the spotlight after he was seen standing closely behind Stephanie Carter and whispering in her ear while she appeared to smirk.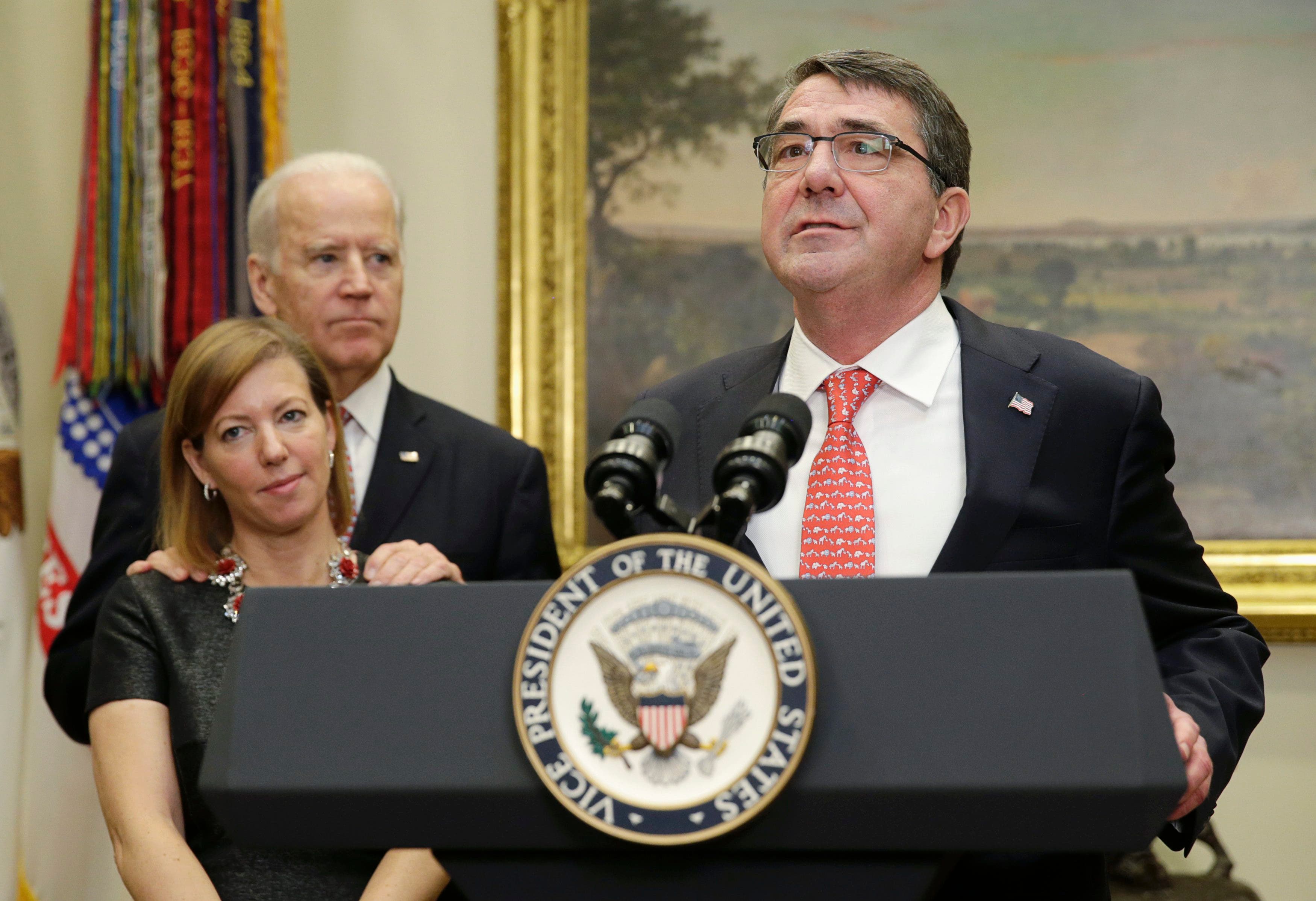 The vice president later placed his hands on the shoulders of Mrs. Carter.
Carter continued his speech undistracted. He then reached over to his wife as Biden stepped back.
Biden's close-talking sparked social media reactions.
People mocking Joe Biden for his creepy nuzzling should understand that Joe Biden cannot be embarrassed.

— Brit Hume (@brithume) February 18, 2015