Lebanon's Haifa Wehbe teases fans with selfie, gets mixed reactions
Fans left mixed reactions on Haifa Wehbe's recently taken pictures from her new series "Mariem"
A wave of comments flooded social media this week after Lebanese singer and actress Haifa Wehbe posted pictures from the shoot location of her upcoming Ramadan series.
The star posted pictures to her Facebook and Instagram accounts wearing a figure-hugging, short blue dress.
Fans left mixed reactions on Wehbe's social media pages, with some praising her looks and others furious at what she'd be wearing on TV screens during the holy month of Ramadan, which falls in June.

Her new series "Mariem" will reportedly be aired during the Muslim fasting month that also witnesses a wave of television premieres.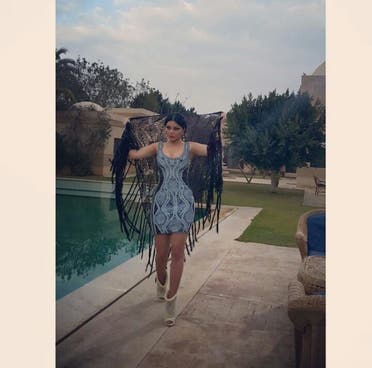 Haifa has previously sparked controversy in the Arab world when a film she starred in last year was pulled from Egypt's cinemas for being sexually explicit.