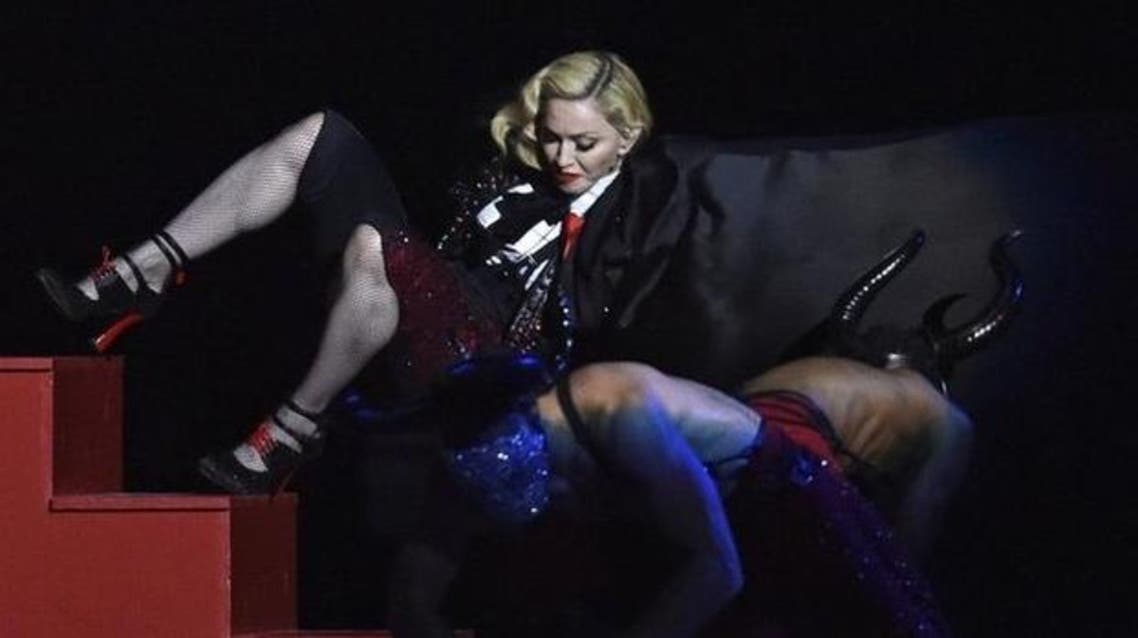 Madonna takes a tumble off stage during Brit Awards show
The singer, who was wearing a long cape, fell down a set of stairs
Pop superstar Madonna fell off the stage during her show at the 2015 Brit Awards on Wednesday night.
The singer, who was wearing a long cape, fell down a set of stairs as a gust of wind pulled her cape backwards. Her backup dancers sprung to her rescue and the pop diva returned to the stage immediately to finish her song "Living for Love" to a cheering audience.
Madonna later released an impromptu statement on Instagram saying she was "fine" and blamed the incident on her cape being tied to tightly.
"Nothing can stop me and love really lifted me up," she wrote, in reference to the lyrics of her song. "Thanks for your good wishes!"