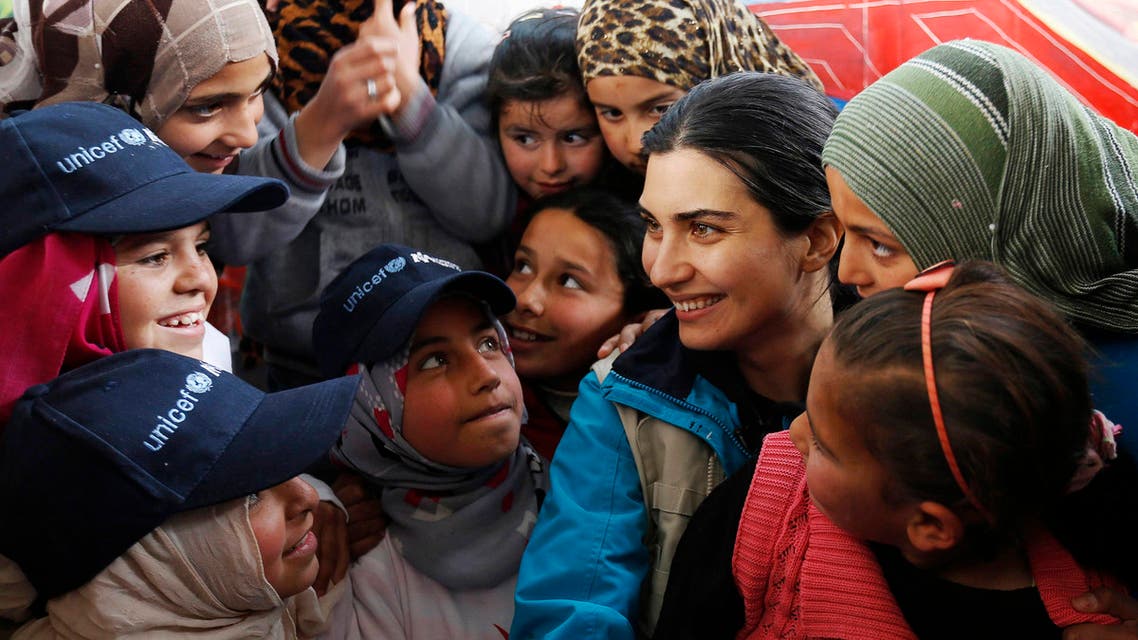 Turkey's Tuba Buyukustun visits Zaatari camp
Actress Tuba Buyukustun became popular in the Arab world since many of her Turkish soap operas were dubbed into Arabic
Turkish actress Tuba Buyukustun this week visited the Jordanian Zaatari refugee camp to meet some of the thousands of Syrian women and children who have taken shelter near the border.
Tuba, who is also a goodwill ambassador for UNICEF, spoke of how the Syrian children are living without an education as a result of the ongoing civil war. The Turkish actress also said the children should be taken into protection.
"I noticed that most refugees are children and there are many who are not receiving education. I came today to highlight many of the issues that Syrians need here and this is a step that everyone has to take for the sake of refugees in Jordan," she told The Jordan Times in an interview at the camp.
Tuba made the remarks as she met Syrian mothers and children at the camp, which hosts nearly 70,000 Syrian refugees.
"When I looked at the eyes of mothers, I noticed that they are the source of hope for their children," she told The Jordan Times.
Being a popular actress, her face was familiar to the children, who gathered to shake hands with her and take pictures. They also performed a short play as a welcoming gesture, the newspaper added.
Tuba's popularity increased in the Arab world since many of her Turkish soap operas were dubbed into Arabic.